Google +1 Goes Beyond Search Results & AdWords to the Display Network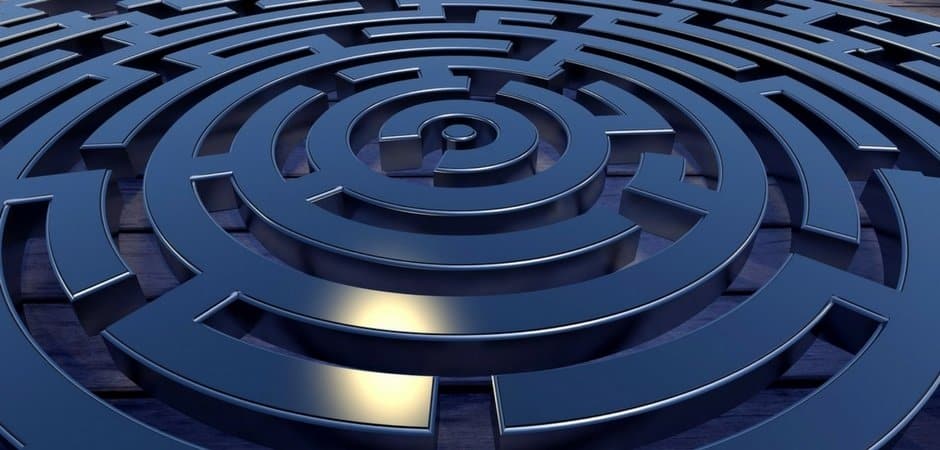 September 21, 2011
Google search has gone social with its inclusion of the +1 button on Google Search results and in Google AdWords advertisements. The Google +1 button was launched for websites in a few months ago, and the intrigue surrounding its effect on search results and consumer behavior has been a hot topic.The +1 button on Google Search allows users to +1 items they find relevant, offering a recommendation to others. Your +1 recommendation will be displayed alongside the search result, in conjunction with being displayed to your circles on Google+. This feature serves not only as a relevant feature for Google Searchers, but can be highly advantageous to businesses as well. Currently, the +1 button appears on more than 1 million websites, and receives over 4 million views per day.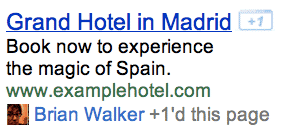 Most recently, Google has unveiled this feature for Google AdWords on the Search Network. AdWords is Google's advertising product, which spans across Google's vast network. The +1 button is now intersected with AdWords on Google Search, and offers an additional relevancy link for searchers. The +1 feature, coupled with the effective targeting of AdWords, is a value added feature for consumers and advertisers alike. Offering personal endorsements alongside advertisements provides great benefit to the business, as word of mouth recommendations are highly regarded.
+1 on the Google Display Network
Google plans to unveil this same feature for Display Advertising in early October. Display Advertising involves text, image, or video advertisements, which are shown on web pages across Google's vast display network. +1 buttons will appear on image ads, animated GIF's, Flash ads, as well as mobile advertisements. In early October, users can +1 your display ad, which will suggest to others that you've recommended that company's landing page or services in general. +1 recommendations on display advertisements have the potential to trigger higher click through rates, as well as offer an enhanced remarketing strategy.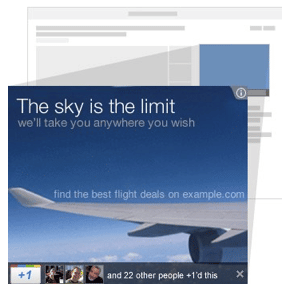 +1 recommendations will appear near the bottom of the display ad, for a few seconds, and re-appear as your cursor floats over the image. For mobile, the +1 button will replace the Google sponsored logo, and recommendations will similarly appear near the bottom of the ad, revealing who's recommended your company.
The higher number of +1's your ads receive, the more likely your ad is to appear when someone in your network is frequenting similar content. Your businesses +1 activity, on all Google networks, couple together to increase your overall Google juice! Relevant, quality & targeted advertising is now touched with a splash of Social, offering an advantageous recipe for increased web traffic. Be on the look out in early October for the +1 tag added to your ads!