Google+ Business Pages: 3 Ways They Can Boost Your Visibility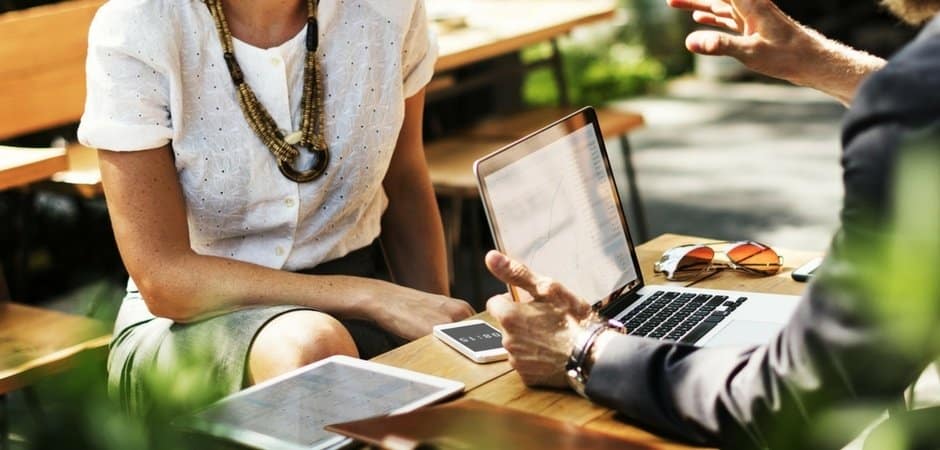 November 22, 2011
With the ever-evolving world of social media, the arrival of Google+ and it's business pages may seem like another obligatory item on your to-do list. However, Google+ business pages could be worth spending the extra time to create, offering advantageous results for your efforts. Business pages offer another opportunity to be seen by your customers on a social platform that is rapidly growing. With little effort, you can create your own Google+ business page, and enable your customers to interact with you and your business on a growing social platform. Google+ business pages contain similar content to that of a Facebook page, however, there are some noteworthy differentiators.
3 Reasons Why You Need a Google+ Business Page:
1.Visibility on Google Search & 'Direct Connect'Your Google+ business page
will be featured organically in Google Search results, which is where we all want to be. If a new customer is searching for your brand, your Google+ business page is likely to appear on Google's Search Engine Results Page (SERP) – offering brand relevancy, and a higher likelihood of click-through's to your page and website.

Google has also rolled out a feature called 'Direct Connect' (offered only to a handful of brands at the moment, but will become available to all business pages in the near future). Direct Connect works when people search for your business by typing a '+', following your business name into Google Search. With Direct Connect, your business will be shown on the SERP, highlighting your Google+ business page first, with your logo & description. This allows for quick access to your business page, and encourages potential customers to interact with your brand.
2. Local Businesses Are Uniquely Showcased
Not all Google+ business pages are created equal. If you are a local business you can develop your business page to reflect this, with features that allow customers to connect with you more easily. Local business pages can include a local map, phone number, hours of operation, etc., so customers can more easily connect with the physical location.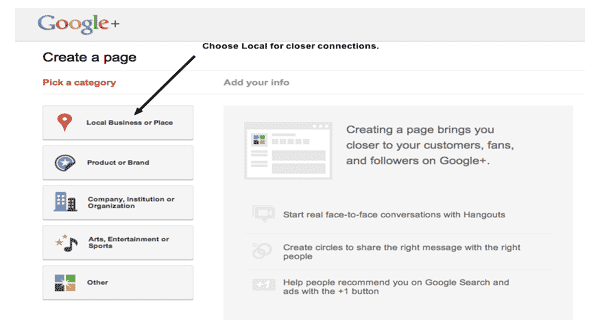 3. Number of Interactions on Google+ is Growing
Google+ entered the social media arena, and it's become clear that the social platform is here to stay. Since the social networks public debut, there are approximately 40 million users – a number which continues to grow.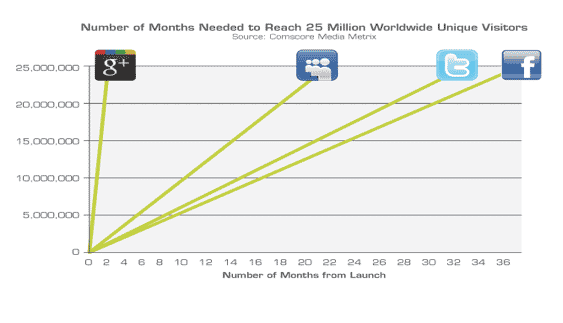 A large number of users will have access to your business page, which will offer the 'Add to my circles' option, as well as a '+1' button – each serving separate functions. 'Adding to my circles' will include your shared items in your followers news feeds. The +1 button is a value added option that allows for customers to show their stamp of approval (in the next few weeks, the +1 ticker will show all of the +1's your website has received, in conjunction with Google+ page +1's). Both options are great for your business, as well as your 'Google juice'.
Having a presence on Google+ is equally as important as your presence on other social networks – indicating relevancy, and allowing for customer interaction and sharing. In the age where everything is becoming social, making your business or brand available in this space is increasingly more important. As your customers adopt new hangouts, it's important to be there as well.