Google Places Pages Transitioning to Google+ Local Pages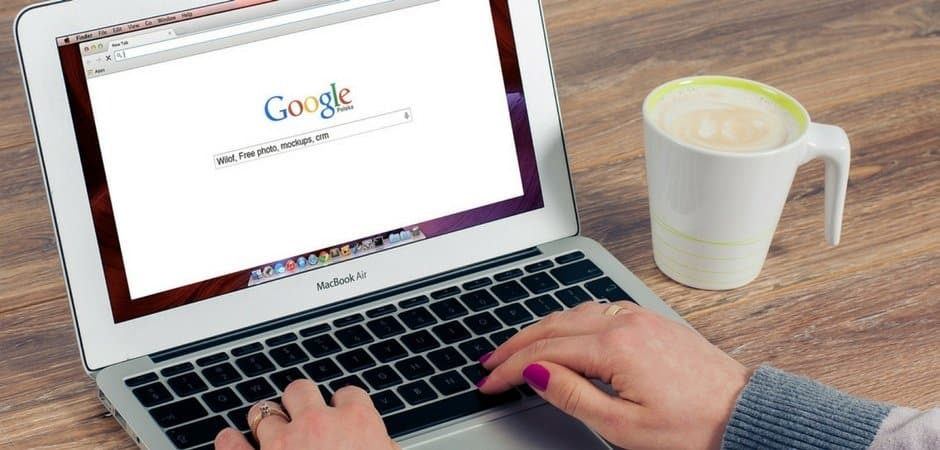 May 31, 2012
Have you set up a Google+ account for your business yet? Now might be the right time. Google announced yesterday that all Google Place pages would be transitioned to Google+ Local pages.As a business owner, you will see that more information about your company is visible right from the search page. Your photos and reviews (if you have received any) have prominent placement below the map.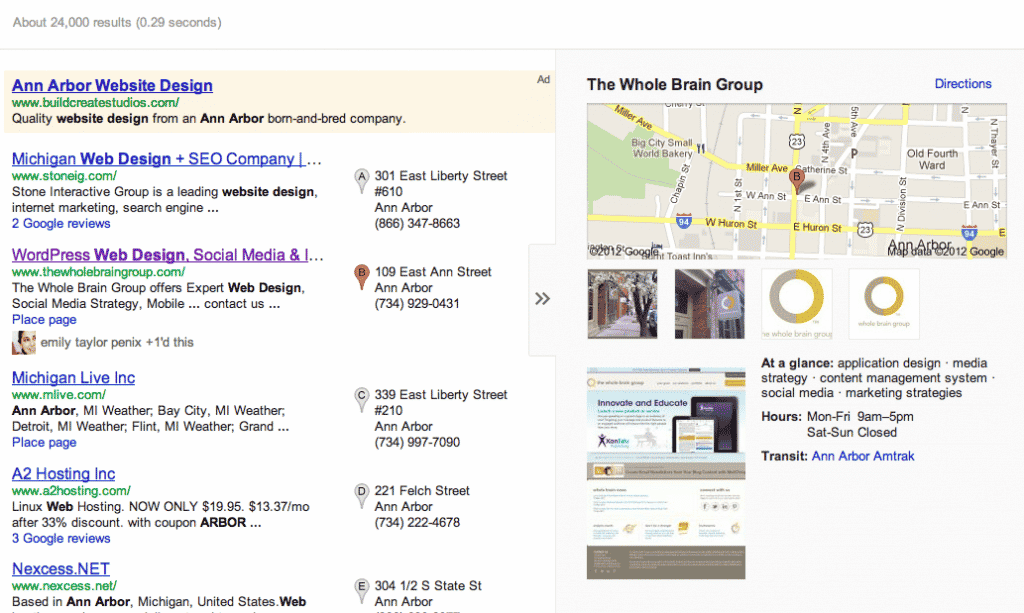 The Google+ Local page itself also puts a high premium on images and reviews. The review system has changed from the 1-5 stars rating to a 0-30 rating from Zagat, whom Google merged with last year. Depending on the category the business is under, there are different ways to rate it.
For example, if it is a golf course, users can rate three categories, service, quality, and facilities each from 0-3, but if it is a restaurant, the categories are food, decor, and service. Zagat will then take these ratings, average them, and then multiply by ten to arrive at the scores. You will see ratings on your page depicted one of two ways: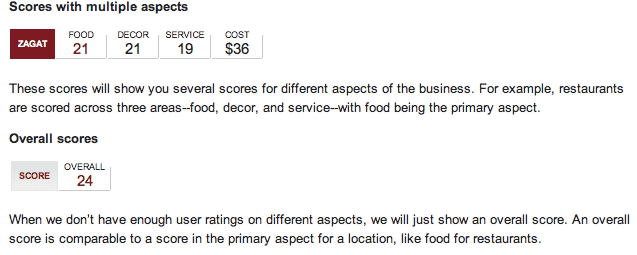 With the change, your Places page has gotten social. Businesses have more options in the way they present information, and will be able to interact and send messages to users that follow them. When a user searches in the Google+ Local page, they will be able to sort locations by their circles, giving them an opportunity to look at reviews done by people they know and trust.
Take a look at this video illustrating the user experience with Google+ Local:
Business owners frustrated that Google Places were not indexed should be frustrated no more! Google+ Local pages will be indexed, which has a huge affect on SEO. Bottom line: business owners can not ignore Google+ anymore.