Graphicolor's Donald Cronkhite To Exhibit At ArtPrize 2013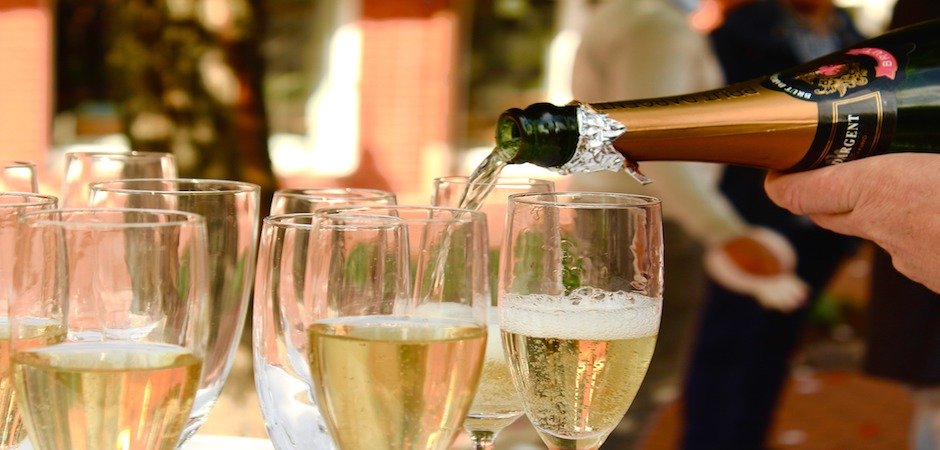 September 16, 2013
We here at The Whole Brain Group love to brag about our amazing clients whenever we get the chance. This week, we have some great news to share about one of the employees at Graphicolor Exhibits, a full-service trade show and exhibition design company based in Livonia, Michigan. Creative Director Donald Cronkhite will be participating in the 2013 ArtPrize in Grand Rapids, Michigan! On behalf of the staff at The Whole Brain Group, we wanted to show our support and let Donald know how proud we are for his selection.
Not familiar with ArtPrize? Each year, many artists rigorously prepare their most impressive art pieces, all in hopes of a chance to compete in what is arguably Michigan's most prestigious and competitive art competition. Selected pieces are then displayed throughout the city of Grand Rapids and spectators are given the opportunity to vote on their favorite pieces. Based on popular vote, the highest ranking piece will grant the artist a hefty sum of money (not to mention the notoriety and honor!).
Donald will be showcasing his "Woman in Red Coat" at the Amway Grand Plaza Hotel on Monroe Avenue. This massive oil on linen painting measures in at 52.5" wide by 74.5" inches tall and will be on display from Wednesday, September 18th – Sunday, October 6th. The painting is absolutely breathtaking and took Donald 200 hours to complete. It also comes with a custom frame from the John Rowland Workshop in Ferndale, Michigan.
"Woman in a Red Coat"-In The Artist's Own Words: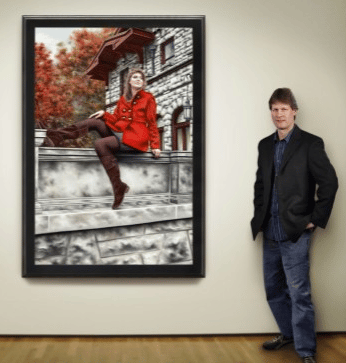 While we could tell you how amazing Donald's painting is, it sounds much better coming straight from the artist. Here's what Donald had to say about his 2013 ArtPrize submission:
"Aside from my interest in landscape painting, I have recently developed a serious interest in figurative painting. I have become increasingly interested in the subtle expressions of the human form that occur during a particular and fleeting moment. The goal for this picture was to capture the elegance of a fashionably dressed woman surrounded by grand architecture for a large-scale realistic and expressive painting. To accomplish this task I made several studies of my model at the Henry Ford Estate in Dearborn, Michigan. The architecture worked out well because it offered several different vantage points for creating dynamic compositions and the stone of the building contrasted perfectly with the model's outfit."
What Others Are Saying About Donald Cronkhite's "Woman in a Red Coat":
"Woman in a Red Coat," his submission for ArtPrize 2013, is a beautiful figurative painting capturing the very essence of a lovely young woman. Donald's a very talented guy, and we're fortunate enough to have him as part of the GraphiColor team! Talented exhibit designer by day, talented artist by night."
– Samantha Williams, Marketing Coordinator, GraphiColor Exhibits

To Experience "Woman in a Red Dress" In Person, Visit:
Amway Grand Plaza Hotel
1st Floor, River Entrance,
Plaza Boardroom B
187 Monroe Ave., NW Grand Rapids, MI 49503