HubSpot's Coming In Hot with Updates!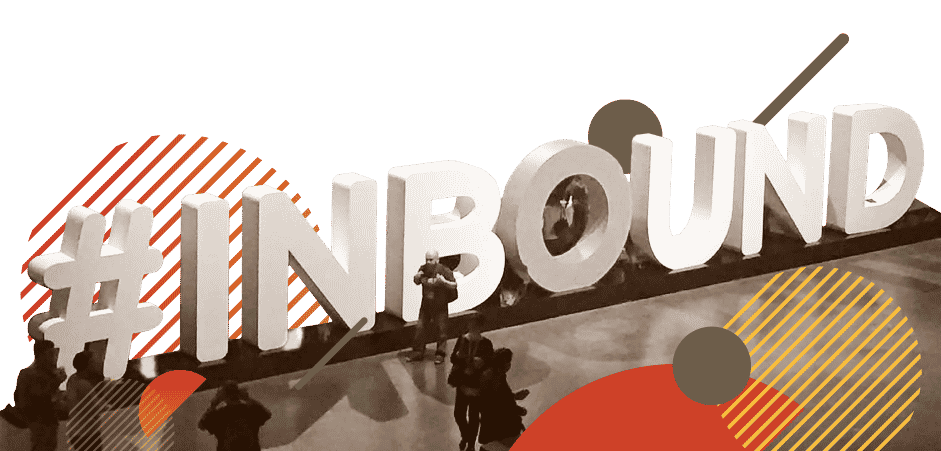 November 13, 2019
INBOUND— AKA the biggest marketing conference of the year— is over. HubSpot's probably going to coast through the rest of the year, right?
Nope. In fact, they've rolled out a slew of new updates that will help you take your processes from good to great.
Need to create multiple NPS surveys for a variety of audiences? They've got an update for that.
Looking for better bot sessions? They've got an update for that.
Ready to use Facebook Messenger to engage with customers? They've got an update for that.
Tired of data duplication? They've got an update for that.
Wondering where you can find all of this awesomeness? Let's get started!
Update #1: Send Superior Surveys in HubSpot
Who doesn't love a survey? It's a quick and easy way to get data from the people whose opinions matter most— your customers.
But what if you have customer bases who speak different languages? What if you're interested in triggering surveys differently for multiple segments of your customer base? What if you're working with multiple brands?
It's ok. Take a deep breath.
After the October 2 update, Service Hub Professional and Enterprise customers no longer have to completely recreate surveys from scratch to make relatively minor changes. Now, they can simply clone existing surveys, update the content and design, and then select the recipients.
What will you do with all that extra time?
Update #2: Better Bot Session Data
Ah, chatbots. They're an invaluable part of any marketer's toolkit, but only if you're getting accurate data from their session with your customers. For instance, how do you know that your site visitor got through the whole chat flow? Did they get what they needed or did they bail in the middle of the conversation?
Or say that your customer started an interaction with your bot and didn't complete it. When they come back nine months later and their unfinished conversation populates the chat window, they might become confused and avoid engaging again.
The October 4 update doesn't just provide you with a better understanding of how your customers interact with your bot, but it improves your site visitors' experience with the bot. The "indefinite" session timeout setting is gone, so you'll have a better representation of "abandoned" sessions in your conversation reporting. You can take the information you gather and improve your chat flow, ensuring your customers get what they seek from the interaction.
Additionally, the unfinished chat history is a thing of the past; now, you can set the time period in which the unfinished chat will linger. After that set amount of time, the visitor will get a clean slate— no sign of the previous interaction will exist.
Now, when will we get the bot housekeepers we were promised in The Jetsons.
Update #3: Meet Customers in Messenger
A whopping 1.62 BILLION people log into Facebook every day. In other words, if you're looking for your audience, you'll probably find them scrolling through their Facebook newsfeed.
HubSpot's October 15 update includes a free Facebook Messenger integration. Now, you can not only engage a Messenger bot to welcome visitors to your Facebook Business page, but your Messenger conversations can easily be managed through your Conversations inbox.
Are you a Professional or Enterprise tier user? This update enables you to automatically connect prospective customers with the proper person on your team, starting them on their journey through the sales funnel.
Communicating with customers in Messenger provides you with an opportunity to personalize their service, generating a stronger relationship and creating a seamless experience for your customer.
Bonus Update: De-Duplicate Data in HubSpot
(Technically, this update occurred over the summer, but we love it so much we want to be sure it's on your radar.)
This update is a huge help to anyone who's tired of sifting through databases searching for the most up-to-date information for a customer. And cluttered databases are a time-suck for your sales team, especially when they need quick information that could be pivotal for making a sale.
Duplicate data isn't just annoying to your sales and marketing teams, it can be a death knell for your customer relationship as well. After receiving multiple marketing emails and being asked to repeat information they've already given, they may want to unsubscribe or block you altogether.
If the thought of combing through HubSpot manually to remove duplicate data brings tears to your eyes, think again! HubSpot's new AI-powered duplication management tool allows you to merge duplicates in minutes, not hours.
Wondering how to incorporate these new updates? We can help! We're a HubSpot Platinum agency with the skill and experience to keep you up to date! Let's talk!