New HubSpot Feature: LinkedIn Ads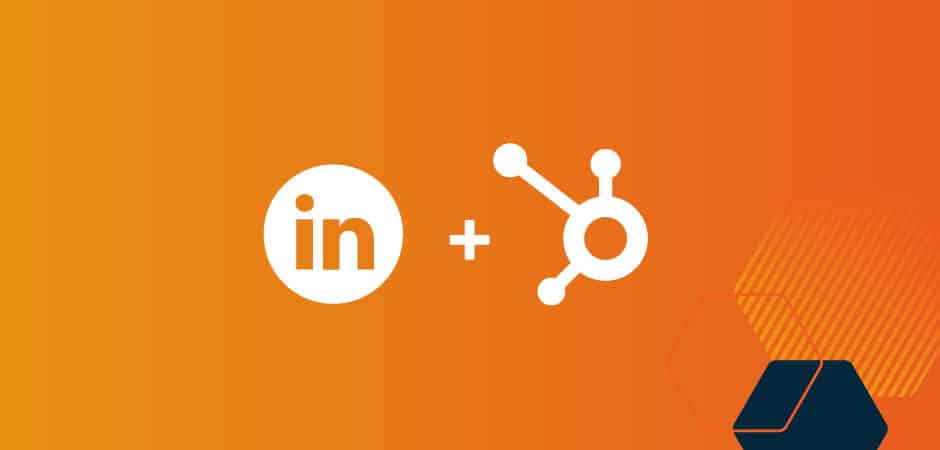 April 22, 2019
With a network of 610 million members, LinkedIn is a critical platform for B2B marketers. Professionals in every industry consume content on LinkedIn to help them do research, solve problems, and make connections. According to the platform, 94% of B2B marketers use LinkedIn to distribute content.
HubSpot cites LinkedIn as the best social network for lead generation. As a matter of fact, B2B marketers report that 80% of their social media leads come from LinkedIn. Bottomline: it's more important than ever to create content for and advertise on LinkedIn.
As a HubSpot partner agency, we are excited to share that LinkedIn ads are now available within HubSpot's Ads tool.
Here's what you need to know about this new HubSpot feature, now available for Enterprise and Professional accounts.
How the HubSpot LinkedIn Ads Integration Helps You
Customers have been begging HubSpot to add LinkedIn Ads to the mix. The people have been heard!
Once Place For Analytics
One of the biggest benefits of the new integration is having one place to review your ad spend and performance across Google, Facebook and LinkedIn.
Having all or your social ads analytics in one place allows you to make more informed decisions about your social ad strategy –which will help you realize success more quickly. No more jumping from one dashboard to another.
Understand Social Ad ROI
When tied to the deals from your HubSpot CRM, you'll be able to see which LinkedIn ads influenced purchase decisions. This will make it easier to show ROI from your ad spend.
Tailored Marketing Messaging
Customers are looking for a consistent, personalized, experience during their buyer's journeys. By using the insights provided by HubSpot and the new LinkedIn ad integration, you can tailor your marketing messaging to be extremely focused on what matters most to your prospects and leads.
With the help of the Insight Tag you can create advanced website retargeting audiences based on which pages your customers are visiting within any time period. HubSpot smart lists allow you to target specific contacts, without the need to manually update the ads audience.
How to Set Up The HubSpot LinkedIn Ads Integration
HubSpot made it easy to turn on the LinkedIn integration yourself, without a developer. Unless you are a developer, in which case, I think you've got this handled. Carry on.
Step 1: Connect your LinkedIn account(s) by going into Marketing, and selecting "Ads"
Step 2: Turn on Lead Syncing so that your last 90 days of data is pulled forward (as well as any new incoming data)
Step 3: Add Your LinkedIn Insight Tab by finding the 'Pixels' tab
Help for LinkedIn Advertising
If you're new to LinkedIn ads check out HubSpot's How to Run LinkedIn Ad Campaigns: A Beginner's Guide.
Or contact us for a free 30 minute consultation about anything HubSpot-related including setting up an account, cleaning up your database, or help with tools and integrations.
Still Looking For Answers? We Can Help!