[QUIZ] How's Your Digital Marketing Program Doing?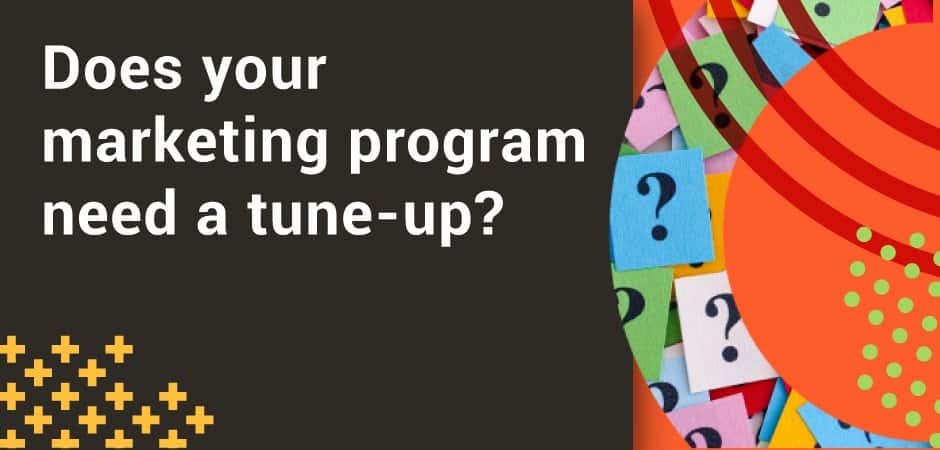 August 7, 2017
So really…how's it going? That might seem like a rhetorical question since you are reading it off a blog. Are you ready to pull your hair out, are you doing the happy dance, or do you just have your head down while you barrel through it?
Digital marketing is a tough business and it means a lot more than simply online advertising and promotions. Today, digital marketing takes many forms. It's email, social, video, e-books, whitepapers, blogs, surveys…and the list goes on. It's a hyper-competitive, digital world with ever changing trends and consumer behaviors. And even if you are using marketing automation software, like HubSpot, your job can be really difficult.
With so much competition on the web, it is normal to wonder – are we doing okay? You could be a digital marketing rockstar…or not. But how do you know? Don't you just wish there was something simple out there that could tell you.
Well say hello to your fairy godmother. Bibbidi, bobbidi, boo! You've got yourself a short, 13 question quiz that will help you take an honest look at your digital marketing efforts. It's a fun way to help you identify gaps in your system and even get you thinking about how you can improve your digital marketing program.
So, we'll ask it again. How's your digital marketing going? Find out now by taking our Quiz!
Now what?
How'd you do? Whatever the result, we are here to answer your questions and help you identify the right next steps.