Sensible Social Media Checklist v2.0 for Businesses Now Available auf Deutsch!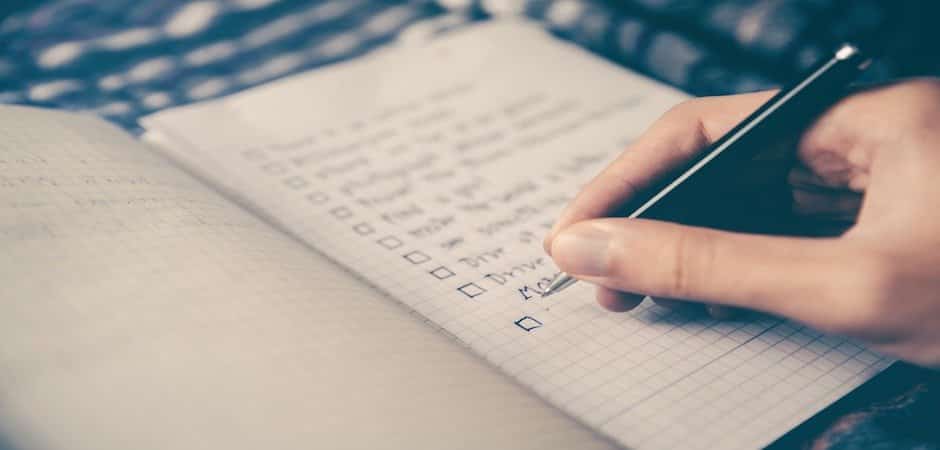 September 27, 2012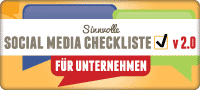 Since we released our Sensible Social Media Checklist Infographic in July, it continues to be shared and downloaded in several countries. As our infographic makes its trip around the world, we are excited to showcase the latest version in German!
We were contacted by Institut Michael Ehlers located in Bamberg, Germany, to create a German version of the Sensible Social Media Checklist v2.0 for Businesses. Working with them has been a real treat and a great collaborative experience. We are excited to watch our checklist take off on its adventure in Germany!
Feel free to use the links at the bottom of this post to embed the infographic on your own blog.
Die Sinnvolle Social Media Checkliste gibt es jetzt auch auf Deutsch!
Obwohl seit der Veröffentlichung unserer Informationsgrafik "Sinnvolle Social Media Checkliste" schon einige Zeit vergangen ist, sind wir begeistert zu sehen, dass unsere Checkliste immer noch in vielen verschiedenen Ländern geteilt und heruntergeladen wird. Da unsere Informationsgrafik weiter um die Welt geht, freuen wir uns, jetzt die neueste Version unserer Checkliste präsentieren zu dürfen!
Wir wurden vom Institut Michael Ehlers in Bamberg, Deutschland kontaktiert, um eine deutsche Version der "Sinnvollen Social Media Checkliste" zu erstellen. Die Zusammenarbeit mit Ihnen war ein großes Vergnügen und eine tolle Erfahrung. Wird sind begeistert unsere Checkliste auf ihrer Reise durch Deutschland zu sehen!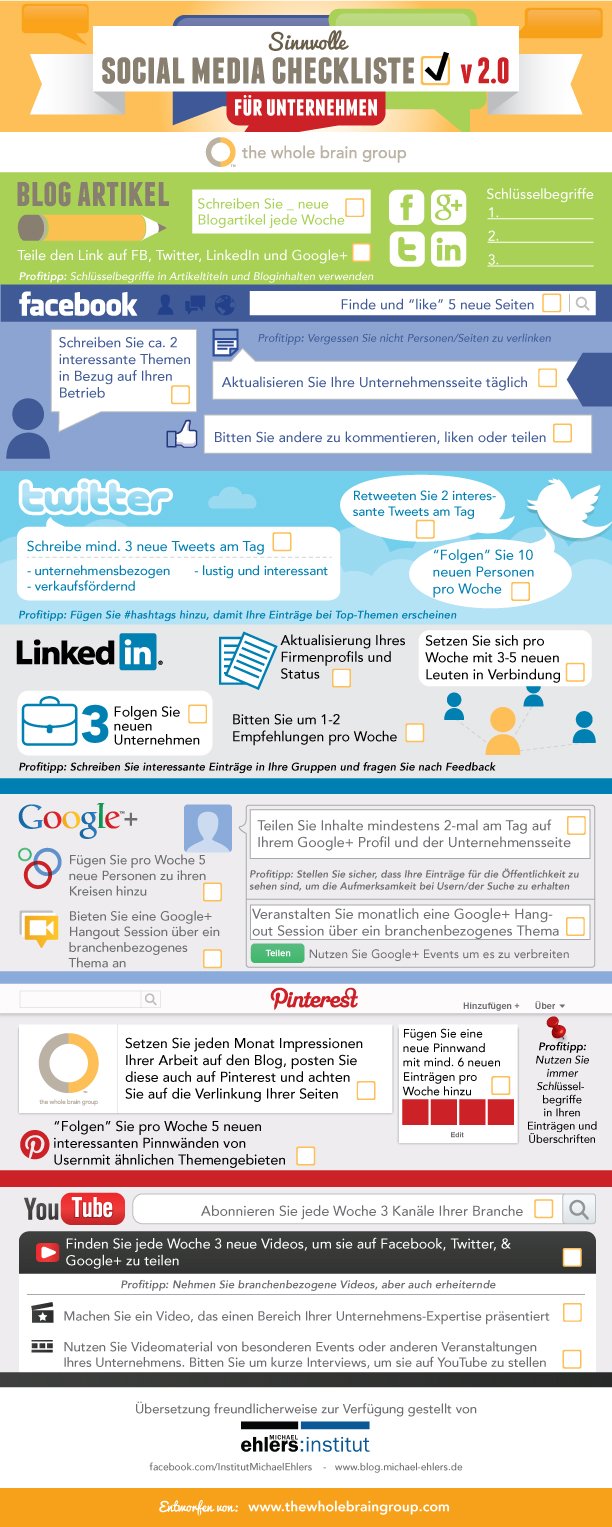 Next Steps:
View the English version of the Sensible Social Media Checklist for Businesses v2.0

Follow Institut Michael Ehlers on Facebook

Share this checklist with your friends and colleagues, or embed it on your own blog using the code below!
Nächsten Schritte: