Social Media Strategy 101: LinkedIn Worksheet for Businesses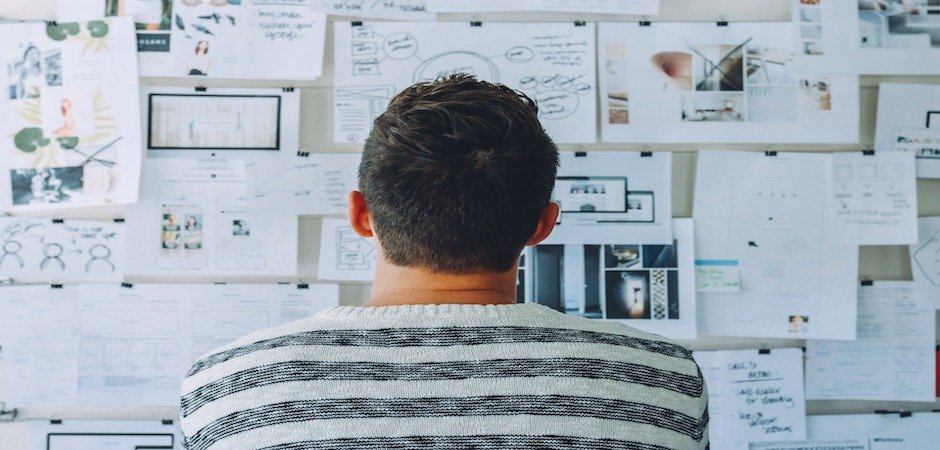 August 14, 2014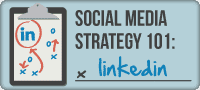 A lot of businesses have trouble figuring out how to use social media to provide value to their customers and drive leads and sales to their business. Last month we shared our Facebook Worksheet for Business, and this week we'll help you organize your social media strategy for LinkedIn!
LinkedIn started off as an online resume site – mainly for job seekers and networkers, but over time it has evolved into a powerful tool for sharing content, establishing thought leadership, recruiting top talent, researching prospects, and more!
How to establish your professional presence on LinkedIn
Step 1: Get your personal professional profile set up – include your work experience, education, samples of your work.
Step 2: Invite people to connect with you, and leave some recommendations for people you've worked with in the past.
Step 3: Join groups related to your industry, and watch for topics you can learn from or contribute to
Step 4: Regularly update your status – share articles people in your network will find useful, promote your company's events, circulate job postings and blog posts. Remember to maintain a professional tone – this is not the place to post funny cat videos or comment on the latest episode of Game of Thrones.
Step 5: Use LinkedIn to research job candidates, potential customers, and keep an eye on your competitors.
How to optimize your LinkedIn company page
Step 1: Identify your target audience, or personas, so you can focus on content they will find useful or interesting
Step 2: Set up your Company LinkedIn Profile – make sure it matches your brand, and is completely filled in with accurate information, and includes keywords you want to be found for.
Step 3: Create showcase pages to promote different products, services, or lines of business.
Step 4: Plan your content calendar – identify blog posts to circulate, events to promote, content from other companies and industry leaders, etc.
Step 5: Get started posting content to your page – be careful of sounding too sales-y, and experiment with different kinds of posts to see what attracts the highest quality engagement and traffic. Don't forget to use LinkedIn to post jobs and recruit talent to your company!
Step 6: Encourage all of your company's employees to keep their profiles updated, and to circulate your company's blog posts, events, and job postings to their networks as well.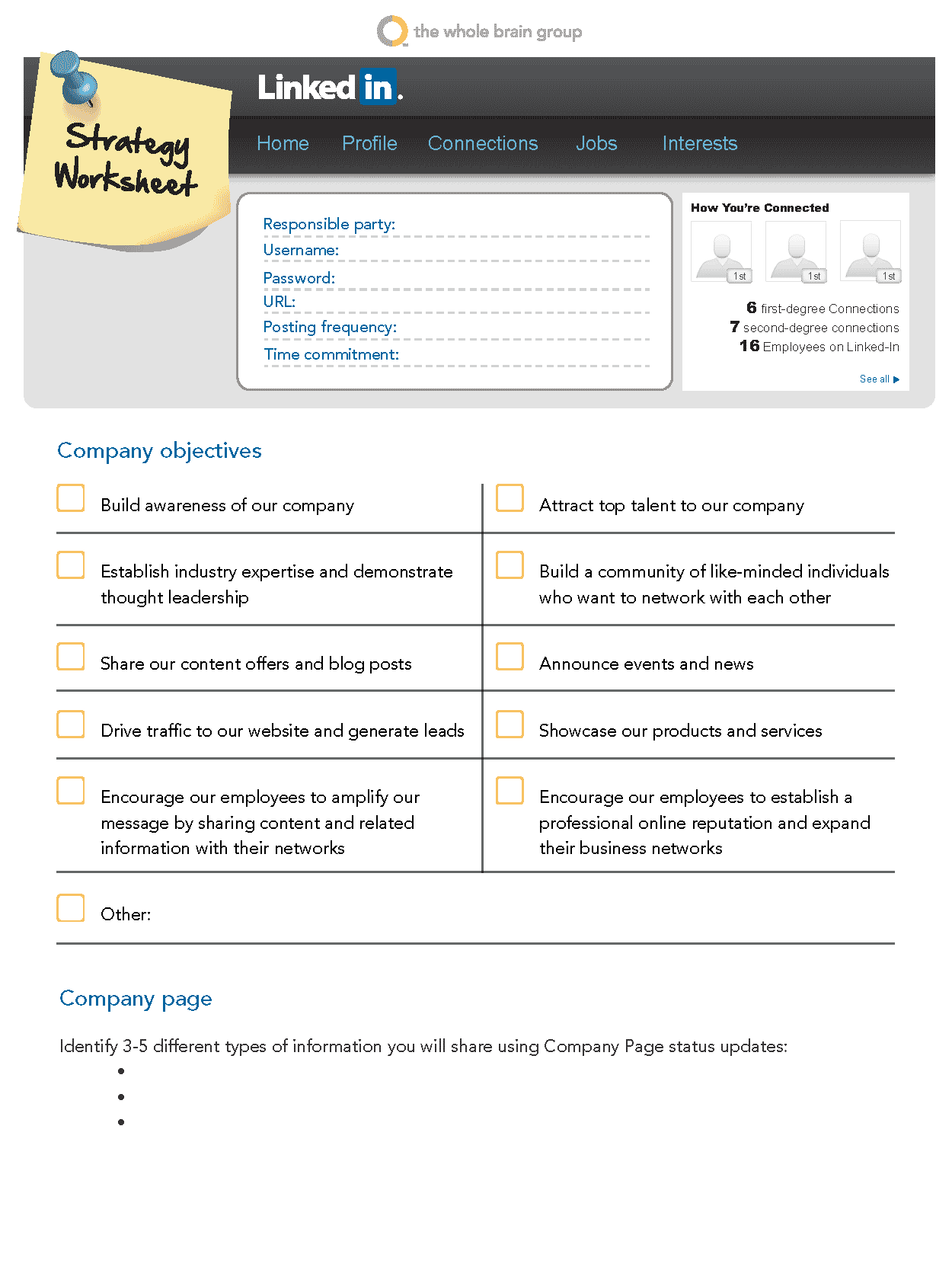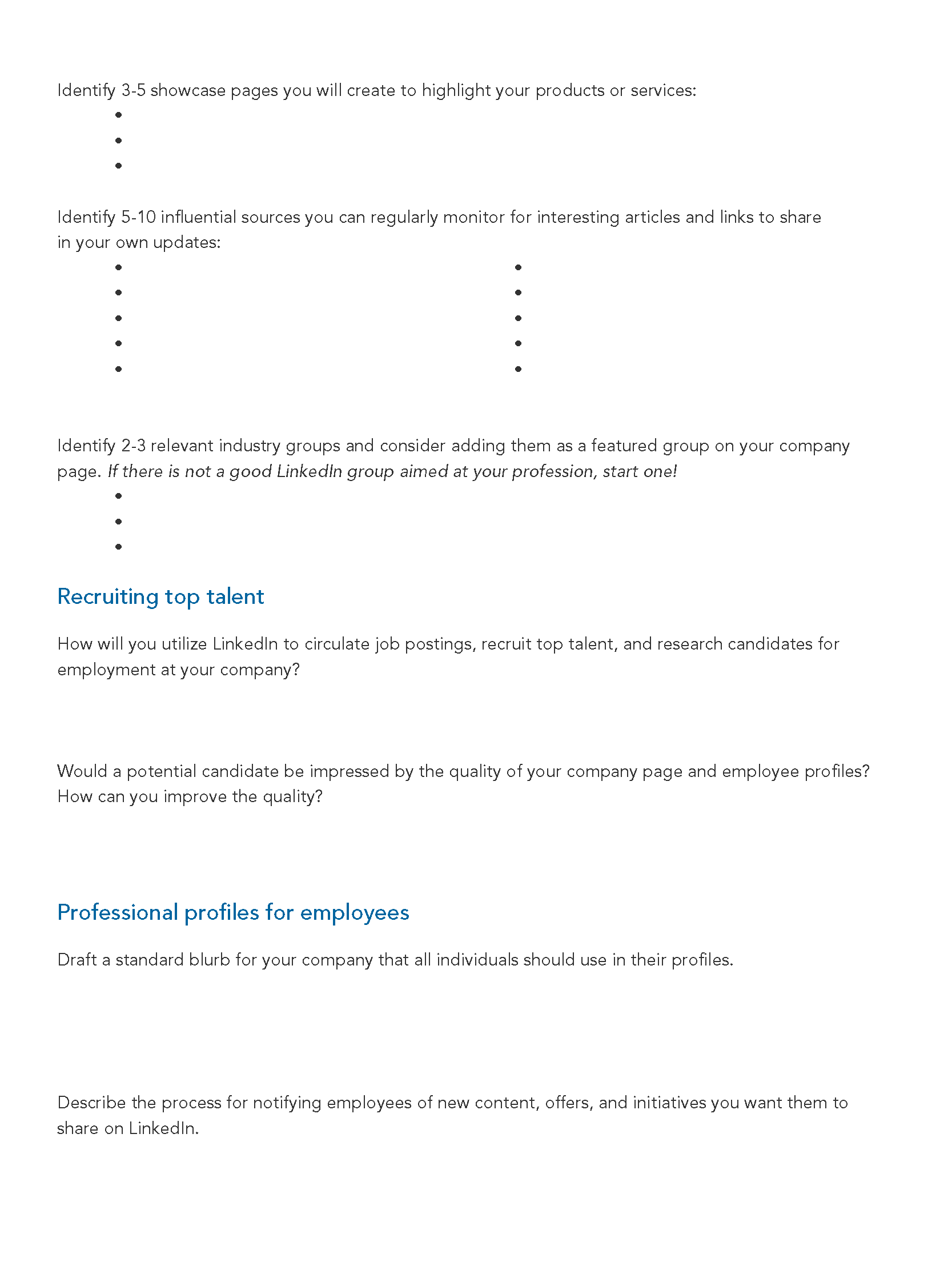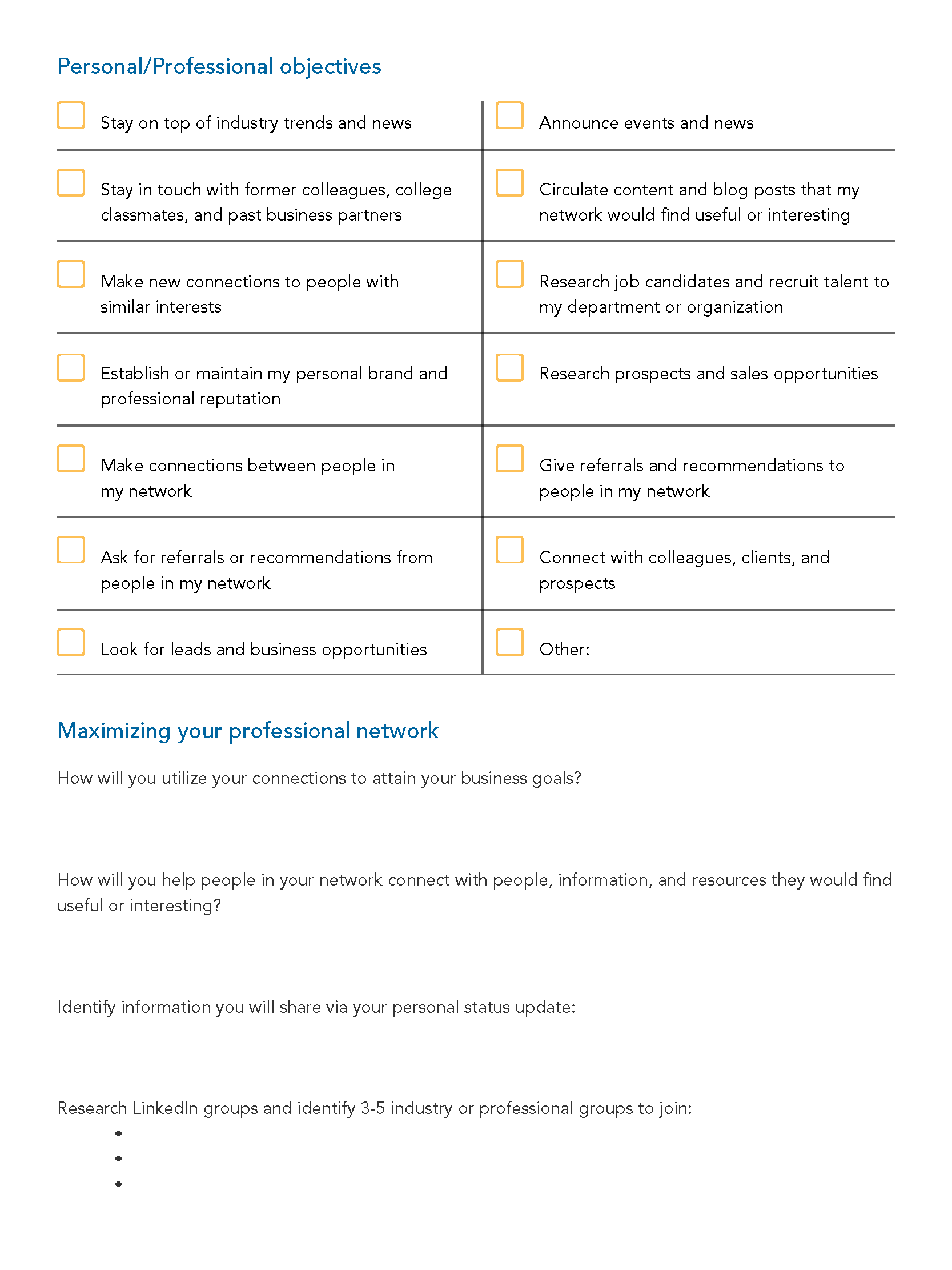 Get a Printable PDF Version of this Worksheet in our Sensible Social Media Toolkit