Images: The Hottest Social Media Trend of 2012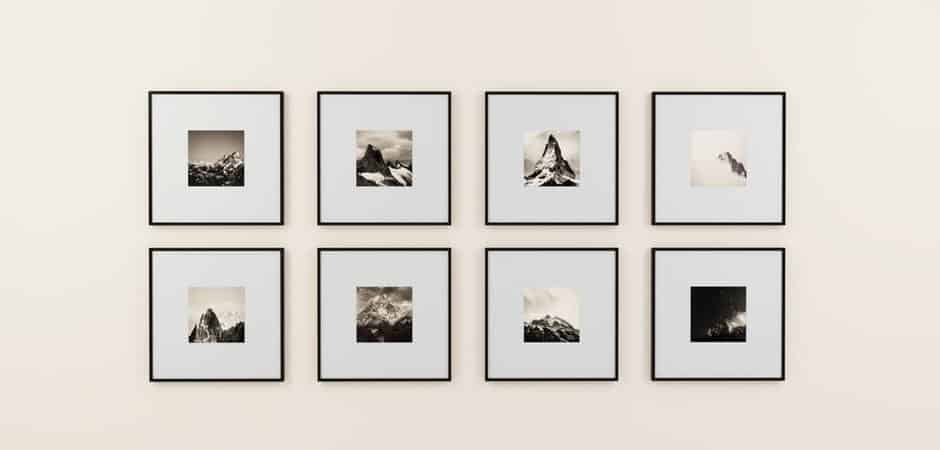 September 19, 2012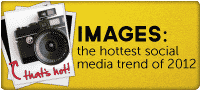 If we were to pick one overarching theme in social media for 2012, it has to be the elevated focus on images. Pinterest is the hottest new social network to emerge this year, and is the most image-based social network to date. The popularity of Pinterest has inspired the rest of the world to place an increased emphasis on visual content, and more businesses are taking advantage of these trends to add a little excitement to their marketing content.
Infographics gone wild
Infographics have been around for a few years, but as you can see in this graph, their popularity skyrocketed in 2012.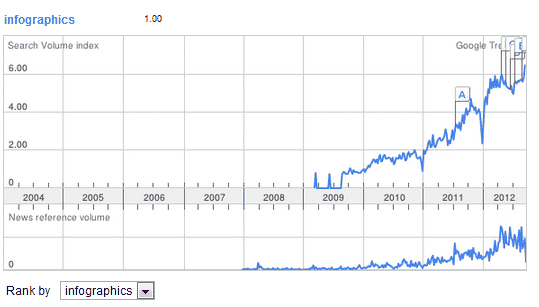 We've found that our most liked and shared posts feature infographics, and our Sensible Social Media Checklist infographic inspired thousands of people around the world to download, share, and link to our web content. As a result, we're working with more clients who want to turn their wordy marketing content into image-rich pieces that educate and engage a broader audience.
Facebook & Google get more visual
The social media giants have increased their focus on images as well. Facebook switched to Timeline earlier this year, which includes a large banner image (851×315), and Google+ soon followed with a new layout featuring a cover photo (940×180).
Facebook further cemented the importance of images with a $1 billion acquisition of Instagram, a popular photo sharing social network. Not to be outdone, Google purchased Snapseed, an Instagram competitor.
Twitter jumps on the image bandwagon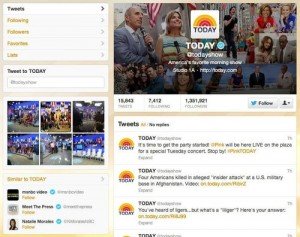 It seems it is now Twitter's turn to jump on the image-focused bandwagon, announcing a layout update that includes a large banner image (1252×626). In addition to the banner, photo streams now appear below tweets other people have shared. To make the update, simply login to your account and select 'Settings' on the gear icon, and then 'Designs' in the left column. From there you can change your header image.
So why all of this focus on images?
For one thing, humans are very visual, and respond positively to imagery. More importantly, at least to the social networks, it's good for businesses. The large images allow businesses to carry their brand message more clearly throughout their social profiles. An article on CNET put it best, "For both companies [Twitter and Facebook], the upgrade intends to improve the first impression of a potential customer. The more attractive the page, the more chance of a "follow" or "like," propping open the door to future interaction between customer and brand."
The tl;dr version of this blog post: people like images. The social networks know this, and have delivered because not only does it make people happy, it's good for business too. Oh, and "Images make everything online better."
Next Steps
Want to learn more about how to use visual content and social media for your business?

Take a look at our schedule of in-depth Social Media 101 workshops taking place this fall.

Print and use our handy Sensible Social Media Checklist for Business