A&A Paving is a paving company located in Roselle, Illinois. They have been providing asphalt paving, sealcoating and concrete services to Chicagoland for more than 60 years.
Challenge
A&A Paving needed clarity on their ideal customers in order to create focused messaging to attract and convert more leads.
They also wanted to have a more focused plan for delighting and retaining current customers. In addition to the inbound marketing tactics, A&A also needed a brand refresh to help differentiate them from their competitors.
Some of their challenges included having a seasonally-impacted business and limited time and budget to create and maintain a marketing program. This was also their first real investment in digital marketing so they were unsure about what to expect and where to start.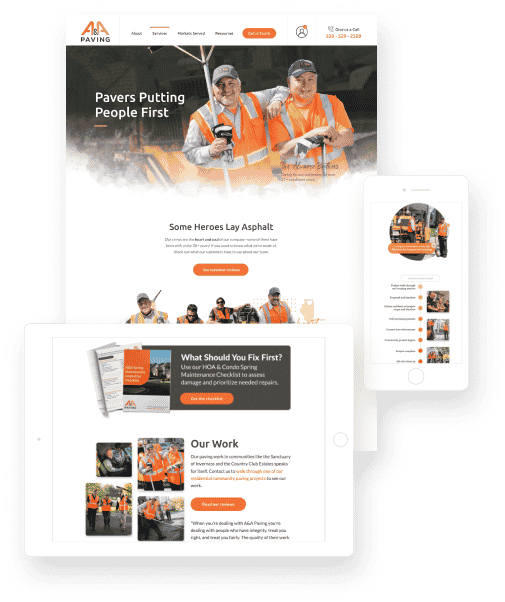 Laying The Foundation
Hivehouse Digital conducted extensive workshops and established foundational assets including a "Property Manager" persona, buyer's journey, and an ideal customer profile (ICP). These assets provided critical insights into their customers' pain points, challenges, and questions and were used as the basis for a digital content strategy.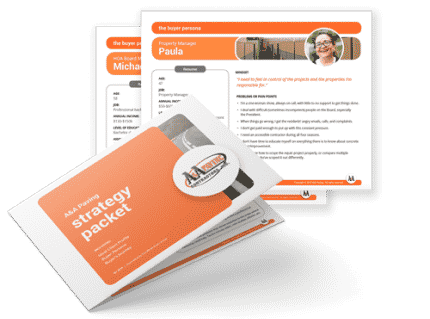 Launching The Inbound Program
We developed A&A Paving's very first inbound marketing program, including the implementation of HubSpot. The program included:
Blogging strategy & execution
Social media strategy
SEO strategy
Content strategy & creation
Updated website pages including Homepage, About Us,
 Community Paving
HubSpot set up and ongoing management
Multiple content offers for lead capture & supporting
 infrastructure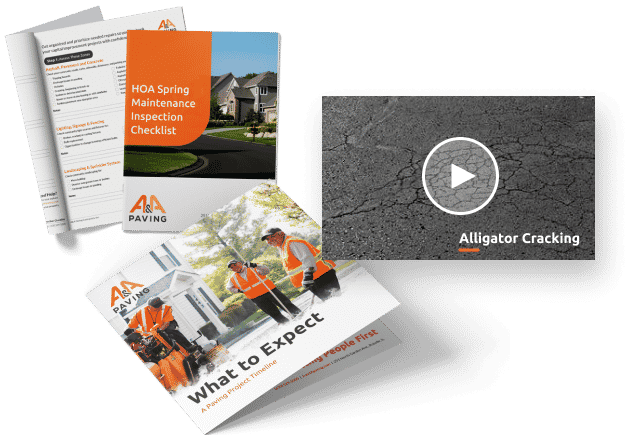 Getting The Brand They Deserve
As an established company (60 years) A&A Paving had an existing brand, but it needed a modern update. Hivehouse Digital worked to truly understand the heart & soul of A&A Paving to develop an engaging brand that was reflective of their core values.
These are just a few of the items created to support the new brand:
Logo & Tagline
Business cards
Archetype & documented guidelines
Branded social media channels
Trade show promotional materials
Standardized Sales Presentation
Video bumpers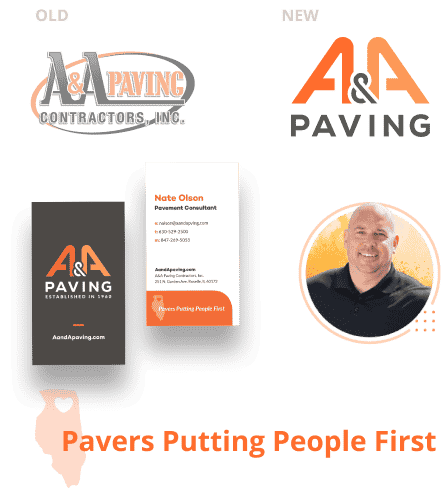 Significantly Increased Web Traffic & Email Engagement
We met our goal of increased organic traffic to the website, resulting in a significant increase in website users and blog traffic.
The email marketing program, including keeping in touch with existing customers and providing them with company updates, special offers and helpful information, has proven very successful.
In fact, one of these emails generated 3 new paving projects! A&A focuses on a very narrow geography, making 3 new jobs from one email pretty spectacular. In addition to driving traffic and leads, the brand refresh inspired them to push things even further. They took their new tagline and logo and ran with it for everything from wrapping vehicles to printing t-shirts. One of the biggest rewards of this project so far has been seeing the tremendous pride their team has taken in having a brand that is worthy of them.
Increase in Website Traffic
Increased Organic Traffic
---
HOA Campaign:
12% of submissions are new contacts
Social Media:
27% increase in interactions
171% increase in sessions to the site
---
See how we drove another client to success here
---
---
Is It Time To Update Your Website?
Give us 30 minutes and we'll help you start figuring out what your website needs to attract more visitors, generate leads and convert customers.
Talk To Us and Get A Quote
---