Sales enablement
refers to the process of equipping sales teams with the resources, tools, and knowledge they need to effectively engage and close deals with customers.
Sales Enablement Benefits
The goal is to increase sales productivity and revenue by providing salespeople with the right information and resources at the right time.
It typically involves a combination of training, content creation, and technology implementation. This may include developing sales training programs, creating sales collateral and marketing materials, implementing customer relationship management (CRM) software, and providing ongoing coaching and support to sales teams.
Sales enablement is especially important in industries with complex or technical products, as well as in industries with long sales cycles.
Why sales enablement is needed:
Your business needs sales enablement because it can help your sales team become more effective and efficient in their selling efforts. By implementing sales enablement, you can equip your sales team with the resources they need to close deals and win more business. This can include things like sales training, technical tool implementation, and marketing collateral.
Sales enablement can also help to improve collaboration between different teams, such as marketing and sales. By working together, these teams can better understand customer needs and develop targeted messaging and content that resonates with your target audience.
Another benefit of sales enablement is that it can help you to track and measure the success of your sales efforts. By analyzing data and metrics, you can identify areas where your sales team is excelling and areas where they need improvement. This can help you to refine your sales strategy and optimize your sales process for better results.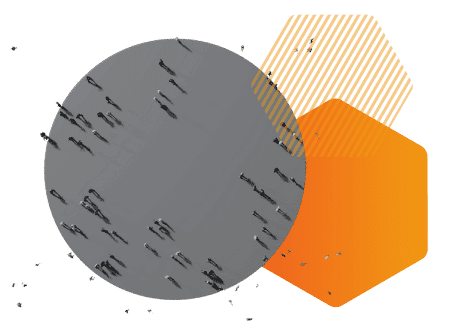 Quarterly/Annual Planning
HubSpot contact maintenance
We believe that effective sales enablement is crucial to the success of any B2B company. That's why we've developed a unique process that focuses on delivering tailored sales enablement solutions that help our clients achieve their business goals.
Map Out the Marketing to Sales Process
Our process begins by mapping out the process between marketing and sales. We understand that effective collaboration between these two departments is essential for a successful sales enablement strategy. By identifying areas where marketing and sales can work together more closely, we can develop a more streamlined sales process that is tailored to your specific needs.
CRM Customization
Once we've mapped out the process, we identify ways to customize your CRM to reflect the sales process. This can include creating custom fields, developing specific workflows, and integrating marketing automation tools that help to streamline the sales process. By customizing your CRM, we can ensure that your sales team has all the information they need at their fingertips, which can help them to close deals faster.
Automation Support
We also understand the importance of automating processes where possible to help salespeople save time. Our team works closely with our clients to identify opportunities for automation, such as lead scoring and lead nurturing campaigns. By automating these processes, we can help your sales team focus on what they do best – selling.
CRM Training
Throughout the process, we also provide sales training materials that help to improve the effectiveness and efficiency of your sales team. We also focus on educating on establishing best practices to keep your CRM well-organized and properly maintained.
Sales Enablement Service Package
In addition to the Sales Enablement package outlined below, supporting the sales team is a service we include at the core of our Inbound Marketing Strategies and is included in our marketing retainers if needed.
Sales Email Sequences (5 emails)
Outline Email Sequences
Sales Training
Dashboard Setup
Lead Scoring & SLA
Set up Playbooks
Document Training Materials
Align HubSpot w/ Sales Process
Meetings

If you aren't sure which package is right for you, get started with this simple 3 month strategy package.
Archetype
Ideal Client Profile
Buyer Personas
Buyer's Journey
Keyword Research
Data Analysis
Digital Marketing Assessment
Social Media Research
Content Brainstorming
Editorial Calendar
Annual Roadmap
Strategic Recommendations
FAQs about Sales Enablement
Sales enablement can help you increase revenue and improve customer satisfaction by empowering your sales team with the tools and knowledge they need to sell more effectively. By providing personalized training, relevant content, and streamlined processes, you can enhance your customers' buying experience and build stronger relationships with them.
Still Looking For Answers? We Can Help!