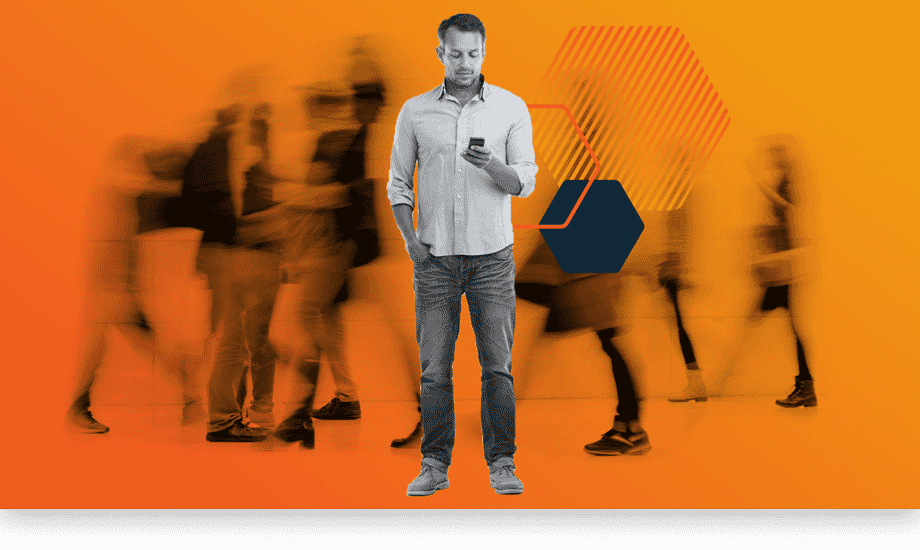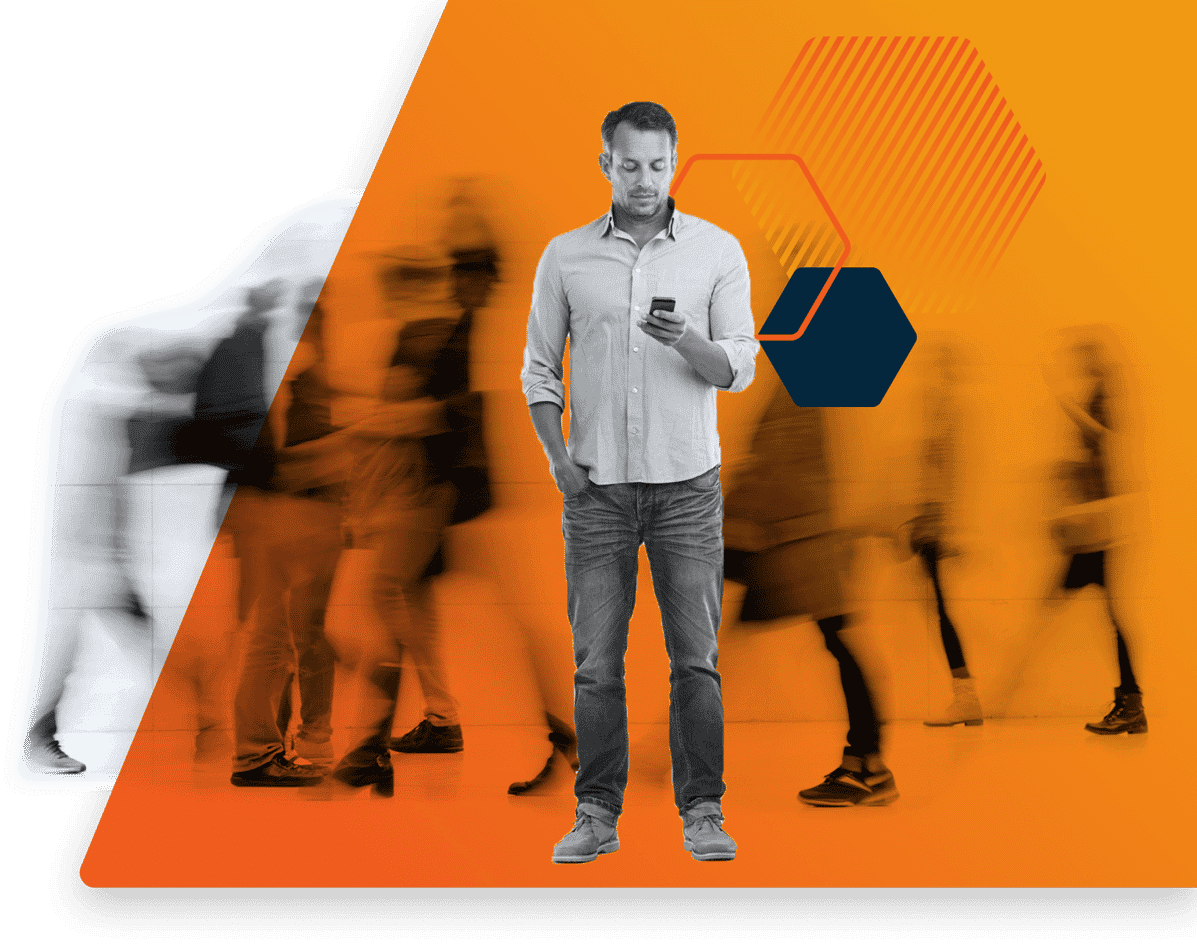 Inbound Marketing Services
A Buyer-Focused Approach
Meet your customers where they are, and move them to purchase. Not sure where to begin with inbound?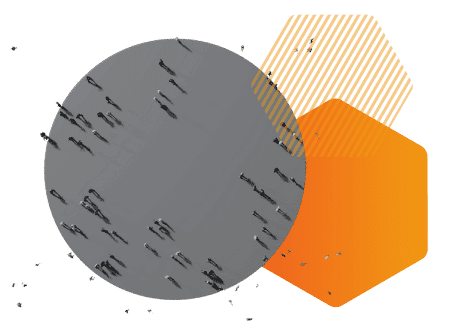 Why Does Inbound Marketing Work?
Inbound is a 
buyer-focused
, measurable approach to marketing that helps you meet your customers where they are. Every inbound marketing activity (website, email, PPC, social media, content) is tracked and measured. Continuous monitoring and testing is then done to help you make data-driven decisions about what's working, what's not, and respond quickly. Inbound helps keep your sales team fed with leads, 
maximizes sales enablement
, and frees them up to sell.
The good news: You'll be finally be able to see and prove ROI on your marketing efforts.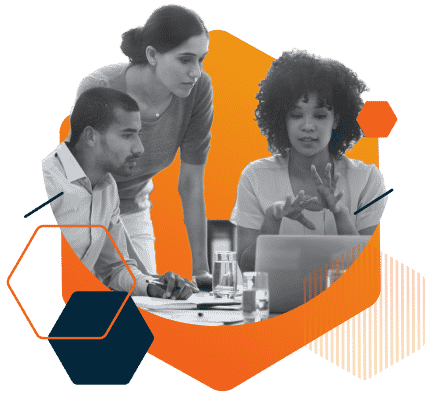 How Does Inbound Marketing Work?
We help our industrial and manufacturing clients build brand awareness by developing digital content and promoting it through multiple channels such as social media, email marketing, social advertising, PPC, and earned media placement.
Then we help them push visitors further down the sales funnel with content that answers questions during the consideration and decision stages. Finally, we keep existing customers delighted with retention-focused content and exclusive offers just for them.
What Are The Four Stages of Inbound Marketing?
Inbound marketing starts with understanding your customers as they move through the four stages of the buyer's journey:

Each stage invokes different questions, challenges and concerns for your buyer. Think of it like a board game, with customers advancing to the next stage with your help.
By matching relevant content to each stage of the buyer's journey, you'll reach customers in a way that works for them. You'll be seen as a helpful advisor, build trust with prospects, and have better customer retention.
Your buyers are:
Researching, Googling, learning, and trying to find a solution that will ease some sort of pain. It's time to make them aware that you exist and pull them in with the right content.
How to help them:
Don't come on too strong --they're not ready to buy yet. Work on your SEO so they can find you! Create content that is high-level, like a blog post about a problem they might have. Social media and your website play a big part in generating awareness.
How we help you:
We'll build strong brand awareness with a well-designed, updated website that is optimized to attract new visitors. We'll also re-brand your social media channels, get your blog up and running, and create and promote top-of-the-funnel content like checklists and ebooks. We'll do an SEO audit and make recommendations to improve your search position, as well as a content audit to identify how to use existing content for quick wins.
How To Get Started With Inbound Marketing
The whole idea of inbound marketing is to attract, convert, close and delight your customers. But in order to do all that, you have to start somewhere.
First ask yourself these questions:
What do they want to know?
Promoting and sharing that content
Which Marketing Automation Software Should We Use?
Building a marketing technology stack can be intimidating. There are dozens of marketing automation and CRM platforms out there. Subscriptions range in price from a few hundred dollars to thousands of dollars a month. If you're a mid-sized manufacturing or industrial company with a few hundred to a few thousand contacts, you don't need one of the big enterprise solutions.
Instead, build your marketing tech stack with affordable, easy-to-manage tools for small businesses and mid-market organizations. We recommend looking at HubSpot, Pardot, Act-On, Salesfusion, and Infusionsoft.
The marketing automation software you choose should align with your goals, number of contacts, your budget and the bandwidth of people on your team who will have to manage it.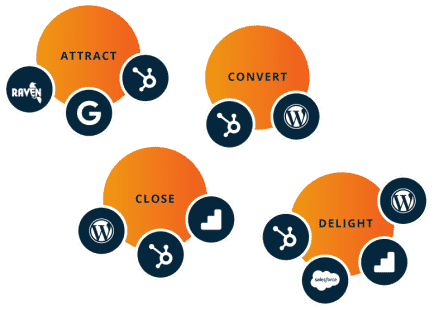 Which Marketing Automation Software Should We Use?
We're HubSpot Platinum Partners and we help our clients set up and use its many tools and integrations with regular training and on-demand help. HubSpot has helped many companies attract visitors, convert leads, and close customers easier and faster by automating their marketing and sales efforts.
HubSpot has a free version of their automated marketing software (plus a free CRM!) so you can get started and learn the basics. Give us a call to get started with HubSpot FREE.