(FSS) is a woman-owned, full-service IT firm located in Farmington Hills, Michigan. They specialize in designing, building, and deploying secure and stable enterprise networks.
Challenge
Like many growing companies FSS is dependent on finding new leads and nurturing existing leads. To do that, they needed more website traffic - specifically from their Ideal Customer Profile (ICP), which is enterprise-sized companies.
They came to us for help strategizing, building, and creating an inbound marketing program and its supporting infrastructure. However, their website and current branding were outdated.
In addition to the challenges on their website, they had never done inbound marketing before. There was some hesitation to try email marketing because they believed that their ICP would not respond well.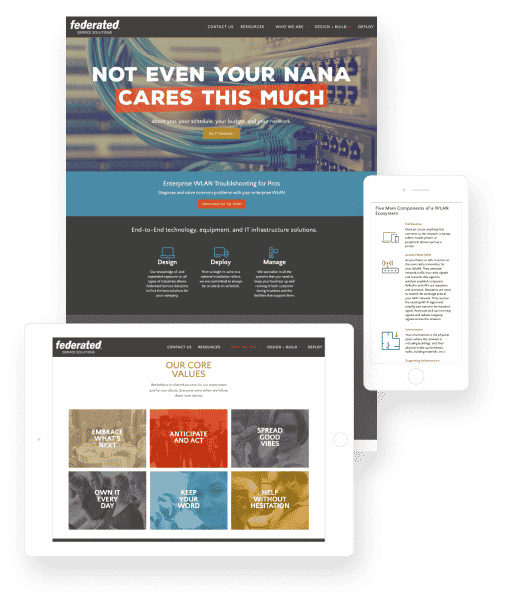 Building An Inbound Program From Scratch
Hivehouse Digital developed FSS's very first inbound marketing program, including the implementation of HubSpot. The program included:
Social media strategy & execution
Blogging strategy & execution
SEO strategy
Lead generation strategy
Content strategy & creation
HubSpot set up and ongoing management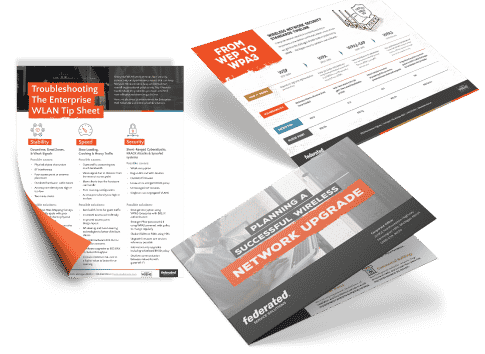 Embracing A Brand Archetype: The Outlaw
We developed a new brand based on the results of our brand archetype quiz: The Outlaw. This was a big gamble for the company, but it paid off because it differentiated them from their competition and provided a clear direction for creative.
These are just a few of the items created to support the new brand:
Voice & Tone Guide
Brand Style Guide & Archetype
Updated website pages
A Proven Process
Business cards, email templates, and stationary
Trade show giveaways
On-brand job postings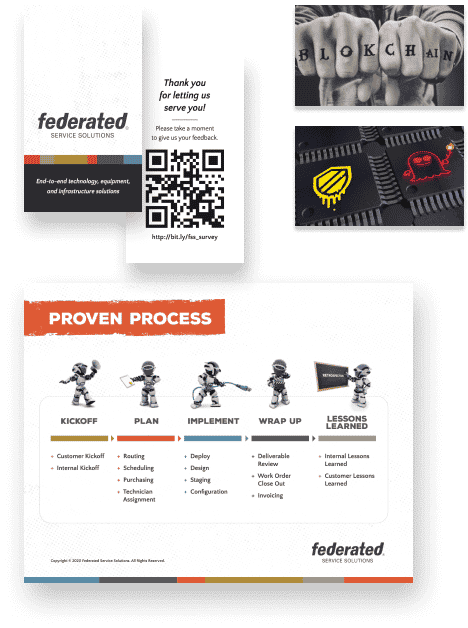 Marketing Influenced Over $8M in Closed Deals
We met our goals of increased organic traffic to the website, resulting in a significant increase in website users. HubSpot data revealed that our marketing campaign influenced $8,830,000.00 worth of revenue including 47 closed/won deals.
The biggest and best surprise was the success of the email marketing program, which provided a 96% increase in website sessions. The well-received emails proved to be a key tactic in engaging and nurturing existing leads.
---
Increase in Website Users
Increased Organic Traffic
---
Hivehouse Digital Is Part Of Our Success Story
"Our company has been working with Hivehouse Digital for over 3 years. Throughout that time, we have had a dedicated team and have utilized different services, including web design and analytics, social media, content management and inbound lead generation. We have maintained engagement with Hivehouse Digital not only because of the robust range of services, knowledge and expertise that they bring to the table; but also the commitment they have to delivering creative, quality solutions to their customers' problems.
They are also some of the most fun, kind and hard working people we have ever worked with! Every single engagement has been near perfect over the last 3 years, and as business owners, we truly respect a company and leadership that are always willing to maintain flexibility and an open mind about in their delivery! That type of commitment to excellence is hard to find and I credit Hivehouse Digital as part of making our company stronger over the years!"
Laura Elgood, Vice President

Federated Service Solutions
---
See how we drove another client to success here
---
Is It Time To Update Your Website?
Give us 30 minutes and we'll help you start figuring out what your website needs to attract more visitors, generate leads and convert customers.
Talk To Us and Get A Quote
---