Headquartered in Palatine, Illinois, HOH is a family-owned and operated business, now in its third generation. They provide industrial water treatment solutions including water safety programs, equipment, chemicals, laboratory analysis and data needed to operate facilities at maximum potential.
Challenge
HOH came to us with a new website, an active blog, and a some marketing collateral. They were at the front-end of a large project with a marketing research firm that was developing their Go-To-Market (GTM) strategy. Hivehouse Digital was asked to work on their blogging and social media efforts, understanding that we would eventually be asked to develop an inbound marketing program once the GTM strategy was complete.
The goal of the inbound marketing program would be to position HOH as an industry leader, while driving more organic traffic to the site, which in turn would generate new leads for sales.
One of the challenges was that we were not to touch the HOH website 'too much' because it was so new. This was a challenge because it had not been fully-optimized for search and was not inbound-ready. Another challenge was getting sales team buy-in on several upcoming marketing initiatives that would require their support in order to be successful.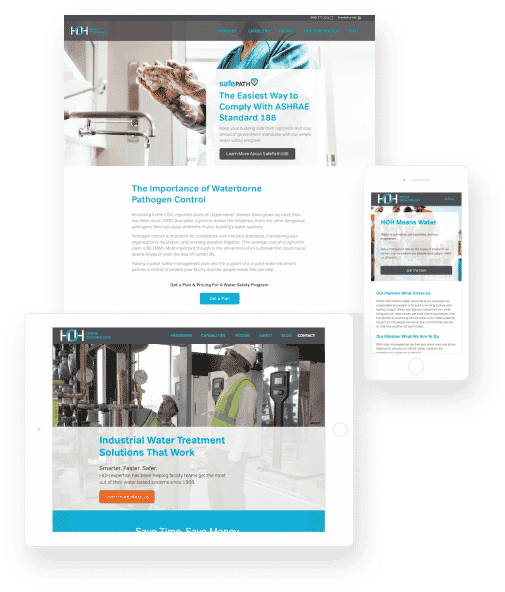 Understanding Markets & Customers
Once the GTM strategy was defined, Hivehouse Digital conducted workshops to better understand HOH's customers, including the development of an Ideal Client Profile (ICP), customer personas, and buyer's journeys. These workshops and documents, paired with the GTM strategy and market research, laid a strong foundation on which to build. We began to develop an inbound program that included sales support, content marketing, email marketing and social media. We also made sure to involve sales to get both teams aligned for future success.
Content Marketing & Promotion
With the help of HOH subject matter experts, Hivehouse Digital began blogging and utilizing and repurposing existing educational content for the target buyers. We worked on website pages incrementally, over a long period of time, per their request not to 'blow up' their existing site. We launched several email campaigns to engage with leads, and developed a social media strategy including regular social posting to promote content. To date, we have fully optimized much of their website, have a robust content program and highly-engaging, fully-branded social media channels.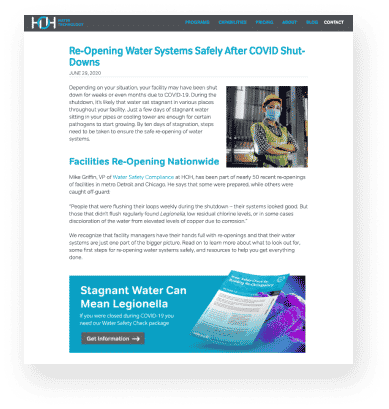 Collaborating With The Sales Team
We held a remote workshop for their entire sales force. We helped them understand how to leverage LinkedIn for better engagement with prospects, leads, and existing customers. The workshop included how to share HOH content and how to brand their personal accounts with HOH branding.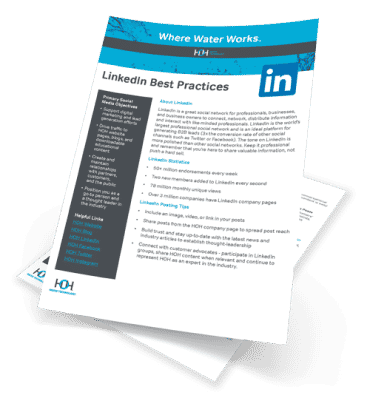 Building Successful Relationships
The early success of the HOH content marketing and lead generation efforts are truly encouraging. Organic traffic increased, driving considerable traffic to their blog and majority of the leads coming in are coming via organic traffic.
The HOH Sales team took enthusiastically to the LinkedIn workshop and have been actively sharing and promoting HOH content and driving engagement to the corporate page.
HOH and Hivehouse Digital are very relationship-driven companies so the most rewarding part has been the camaraderie that has developed between our two organizations. The best results come from highly-collaborative working relationship with our clients and this is a great example of that model in practice.
Increased Organic Traffic
---
See how we drove another client to success here
---
Sales and Service Teams Social Support:
Developed and hosted a LinkedIn training event on how to best engage with leads and customers on social media
353% increase in Interactions
138% increase in Impressions
300% increase in New Contacts
---
Is It Time To Update Your Website?
Give us 30 minutes and we'll help you start figuring out what your website needs to attract more visitors, generate leads and convert customers.
Talk To Us and Get A Quote
---