11 Stats with Insights to Shorten the B2B Sales Cycle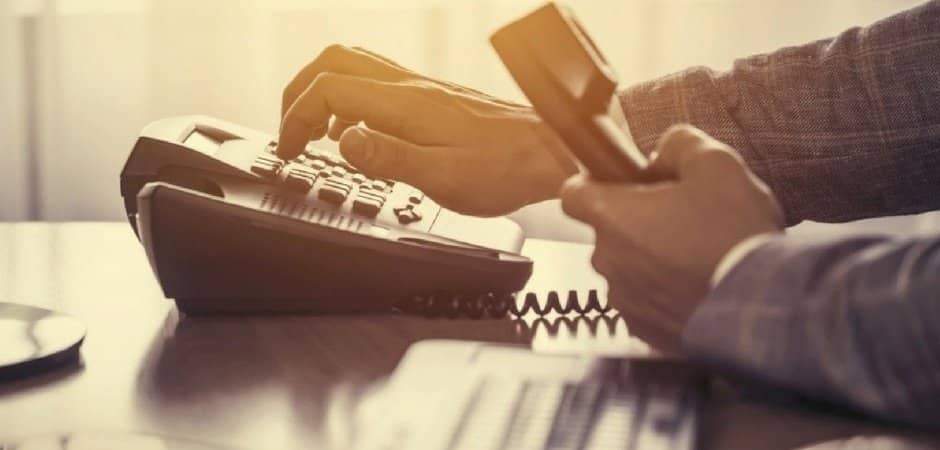 October 25, 2016
Need to improve your sales numbers? If you're looking for ways to get more leads, you could be wasting your time. Too many sales teams are relying on outdated and inefficient methods to win sales, and finding more leads might be the last thing you need to do.
If you want to get the most out of your sales team, do it smart. For example? Pay more attention to sales enablement. What's sales enablement, you ask? Essentially, it refers to the processes or activities that help your sales team close the deal.
When you focus on sales enablement, your sales cycle shortens. Buyers go through the sales funnel faster and more efficiently, freeing the sales team to pursue even more leads.  Here are 11 sales enablement statistics—and takeaways—to help you crank your sales up to 11!
Sales Enablement Stats You Need to Know
1) 50% of sales time is wasted on unproductive prospecting. [Source: The B2B Lead]
Are you prospecting your own leads or using cold-call lists? Instead, focus your time on warm leads generated by your marketing team. Make sure you've got alignment with marketing on what a qualified lead looks like. When sales and marketing work together, magic happens.
2) Only 44% of companies are using any kind of lead scoring system.
[Source: Decision Tree]
Sometimes it can be hard to tell which leads are most important. Enter lead scoring, which is a method of separating the strong leads from weak. Use a reliable lead scoring system to help you identify the warmest leads that are closest to buying. There are a variety of good lead scoring systems available, from  Salesforce, Marketo, and HubSpot, to name just a few. Generate a report every morning to review the activity and new leads.
3) In a typical firm with 100-500 employees, an average of 7 people are involved in most buying decisions. [Source: Brevet]
It's rare that you'll be addressing just one person's questions and concerns, even if you're working with a small company—so you'll need to understand all of the personas involved in the buying process. Do you know if you're speaking to the decision maker or a stakeholder? Implementing marketing automation will help you identify the lead's persona and role.
4) 95% of buyers choose a solution provider that "Provided them with ample content to help navigate through each stage of the buying process." [Source: DemandGen Report]
It's critical that you understand what is motivating your lead and how to address pains and questions throughout the buyer's journey. Monitor your CRM, which shows your prospects' recent activity so you can know exactly where they are at every point along the buying process. Implementing a tool like HubSpot Sequences will help automate the content to the prospect during the buyer's journey. Sequences sends the email directly from your email (not HubSpot). The sequence ends when the prospect opens an email.
5) An average buyer gets 100+ emails a day, opens just 23%, and clicks on just 2% of them. [Source: Tellwise]
Are your emails getting lost in the abyss? Seventh Sense is a terrific tool that delivers your sales and marketing emails to your recipients at the ideal time—when they're in front of their email. Another great way to make your email stand out from the rest is to work with your marketing department to create emails that your prospects will want to open and click through.
The last thing you want is for your emails to be automatically dismissed as SPAM, by the junkmail filter or by the reader. Get the marketing team to write effective subject lines that will encourage recipients to open the email.
6) Personalized emails that include the recipient's first name in the subject line have higher open rates. [Source: Retention Science]
Are your emails getting opened? Your CRM should be able to offer up analytics including who opened your email and when, as well as which links they clicked on. Using an email template lets the sales and marketing team see metrics on which emails or documents are getting the best performance. You can tweak it to further improve the email's reception.
7) 44% of salespeople give up after one follow-up, yet 80% of sales require 5 follow-up phone calls after the meeting. [Sources: Scripted and The Marketing Donut]
You're not interested in wasting time on prospects that aren't going to buy. But quitting on them too soon means you're missing out on sales. Solution: use Sequences in the HubSpot CRM to auto enroll a prospect for follow-up emails. The emails automatically stop when the lead clicks on an email.
8) 65% of sales reps say they can't find content to send to prospects—the most common complaint of sales teams. [Source: Kapost]
Tired of searching for a previously used email or document for follow-up? Speed up the process by creating templates and documents in your CRM. The sales team can scan through a selection of appropriate content and send it as needed— no muss, no fuss.
9) If you follow up with web leads within 5 minutes, you're 9 times more likely to convert them. [Source: InsideSales.com]
You need to know each time a contact returns to your site so that you can respond in a timely manner. Some CRM platforms offer an option that will trigger an email to your inbox or mobile device to notify you when a prospect returns or raises their hand for help.
10) 71% of sales reps say they spend too much time on data entry. [Source: Toutapp]
You're not a data entry operator. Use HubSpot Marketing and CRM to collect and pass contact data so you don't have to. Use HubSpot Sales Pro to pull in contact details. Save even more time by using it on the go: download the mobile app to have access to all your sales data. You can even record your phone calls—no more typing up notes after your calls.
11) The average salesperson makes 8 calls per hour and prospects for 6.25 hours to set just 1 appointment. [Source: Ovation Sales Group]
Are you wasting time researching leads or prospects? Use the appointment feature in the HubSpot Sales tool. It saves time from calling or emailing back and forth to set appointments, and the Prospects feature lets you cull your leads as you need to.
Still Looking For Answers? We Can Help!