3 Business Podcasts You Should Subscribe To Right Now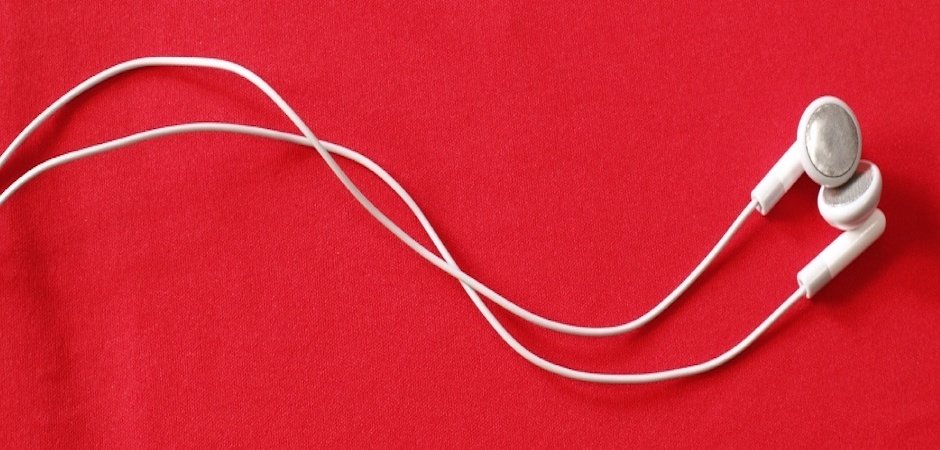 March 5, 2015
I love podcasts. They're a great (and free) way to pass the time in the car, or while walking on the treadmill. Listening to other business people and thought leaders talk about their passions inspires me to think creatively about my own business. In fact, it takes me twice as long to get through a podcast because I'm always pausing it to dictate an idea into my Notes app!
As a marketing geek, agency owner and entrepreneur, there are three business podcasts I can't live without. If you don't already have them in your rotation, get them in there today.
3 Essential Podcasts for Business and Marketing Leaders
Michael Hyatt: This is Your Life
Hosts: Michael Hyatt and Michelle Cushatt
Audience: Business owners and entrepreneurs—especially those who are interested in marketing and becoming a thought leader or building a platform.
Topics addressed: Productivity tips, how to build your professional platform, leadership, online marketing
Why I like it:
Natural chemistry between the hosts. I love the interview format where Michelle leads the discussion and interviews Michael. They have a great sense of humor and rapport that makes you feel like you're listening in on a real conversation between two really smart people.

Inspiration. Both Michael and Michelle give sensible, humble leadership advice that connects with real people doing real business.

Great resources and tips. Michael is a huge productivity geek like I am, so I especially love it when they review digital tools for productivity. And the companion blog at MichaelHyatt.com has lots of helpful articles and downloadable content to supplement the topics on the podcast.

Gender Diversity. A lot of business podcasts only feature men, so it's nice to hear a woman's voice for once!
>> Subscribe to Michael Hyatt: This is Your Life on iTunes
>> Listen online at http://www.michaelhyatt.com
The HubCast
Hosts: Marcus Sheridan and George Thomas
Audience: This podcast is specifically tailored for people who love Inbound Marketing and use HubSpot. It features helpful content for both agency owners and business users.
Topics addressed: HubSpot product announcements, best practices for Inbound Marketing strategy and tactics
Why I like it:
Content curation. There's a ton of information to keep up with in the HubSpot and Inbound Marketing world. Marcus and George pick the most important news to highlight each week so I don't have to spend hours combing through it myself.

Great chemistry between the hosts. These guys are REALLY high energy. If I'm in a tired mood, I always end up feeling energized and excited to try the new things they've talked about.

Expert tips. These guys really know what they're talking about, and they have real-world experience with Inbound Marketing. They also have an opinion—they're not just "yes men" for HubSpot, so that makes me trust their advice even more.
>> Subscribe to The HubCast on iTunes
>> Find other ways to subscribe and listen at The Sales LION website
Entreleadership
Host: Ken Coleman
This podcast arose from the Entreleadership community founded by leadership guru Dave Ramsey. It is now hosted by Ken Coleman.
Audience: Business owners, leadership team members, entrepreneurs trying to build a great company
Topics addressed: Leadership challenges, books and author interviews, building a great company and a strong team. They sometimes talk about faith-based leadership, which is not everyone's cup of tea, but I think they do a decent job of presenting it as one leadership style—not the "right way" to lead.
Why I like it:
Tons of author interviews. As a Leadership & Business bookworm, I love to hear the authors of the books I'm reading talk about their content. And I love to be exposed to new books I didn't know about. The quality of authors they interview is amazing – from Patrick Lencioni and Daniel Pink to Seth Godin, Sally Hogshead, and Jay Baer.
Inspiration for becoming a better leader. Entrepreneurship and leadership is a journey, and every week I face a new challenge. This podcast has a way of "reading my mind" and hitting a topic that is relevant to something I just experienced—and it gives me a new perspective or an approach I can try to solve the issue.
>> Subscribe to Entreleadership on iTunes
>> Listen online at DaveRamsey.com
Next Steps: