Understanding Your Leads Will Shorten Your Sales Cycle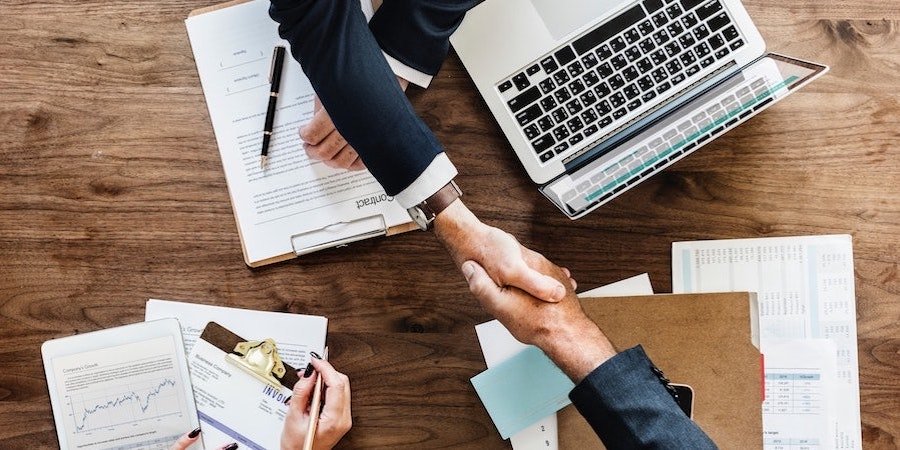 June 15, 2018
Do you know who your leads are and what they need from you?
Lead intelligence, which is the gathering and analyzing of lead data to better understand your leads, helps sales teams meet customers where they are, and push them further down the funnel.
Let's take a look at 3 key questions your sales team should ask to improve their lead intelligence, as well as the HubSpot tools they'll need.
1. Are my ideal customers visiting our website?
Sales Challenge: You need to know if your ideal customers are visiting your website and consuming your content. You need an analytics tool that not only tells you that you have visitors–but provides you with data about who they are.
Answer: HubSpot's prospect view can give you a detailed breakdown on WHO is visiting your website. This helps you know if the content on your website is on target or needs to be revised to pull in the right traffic.
Tool: HubSpot prospects view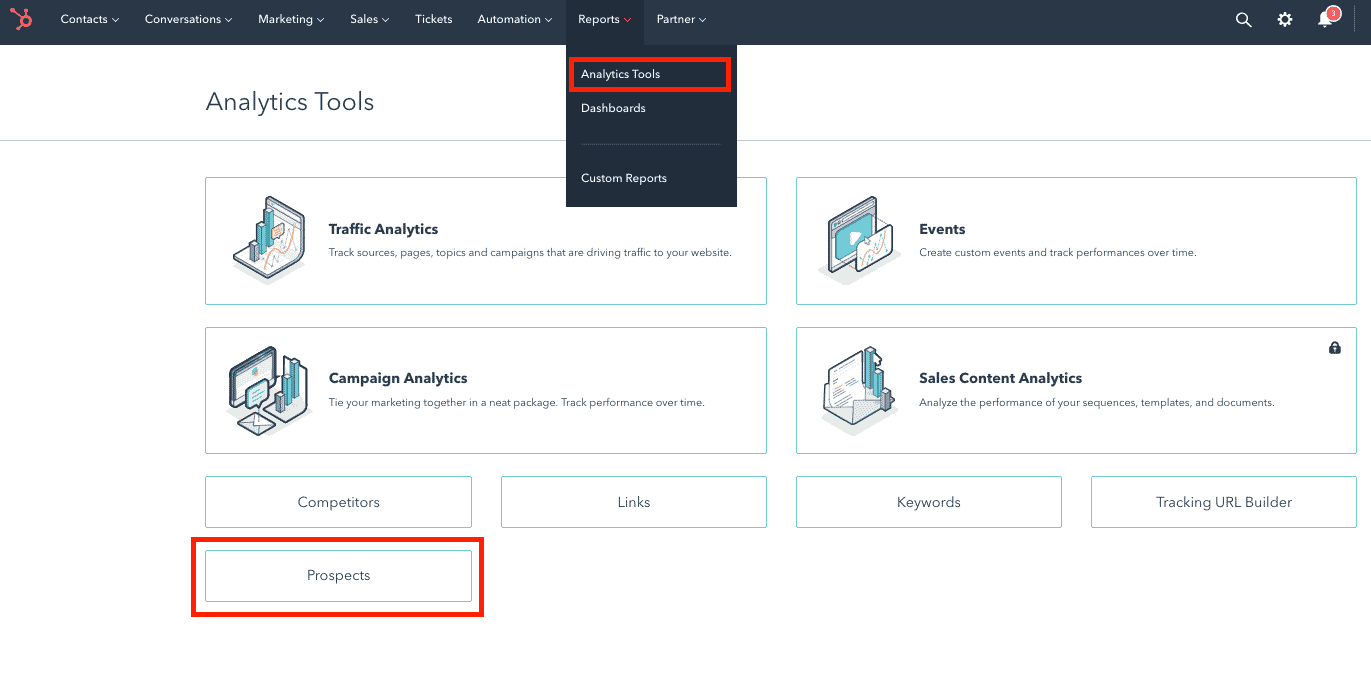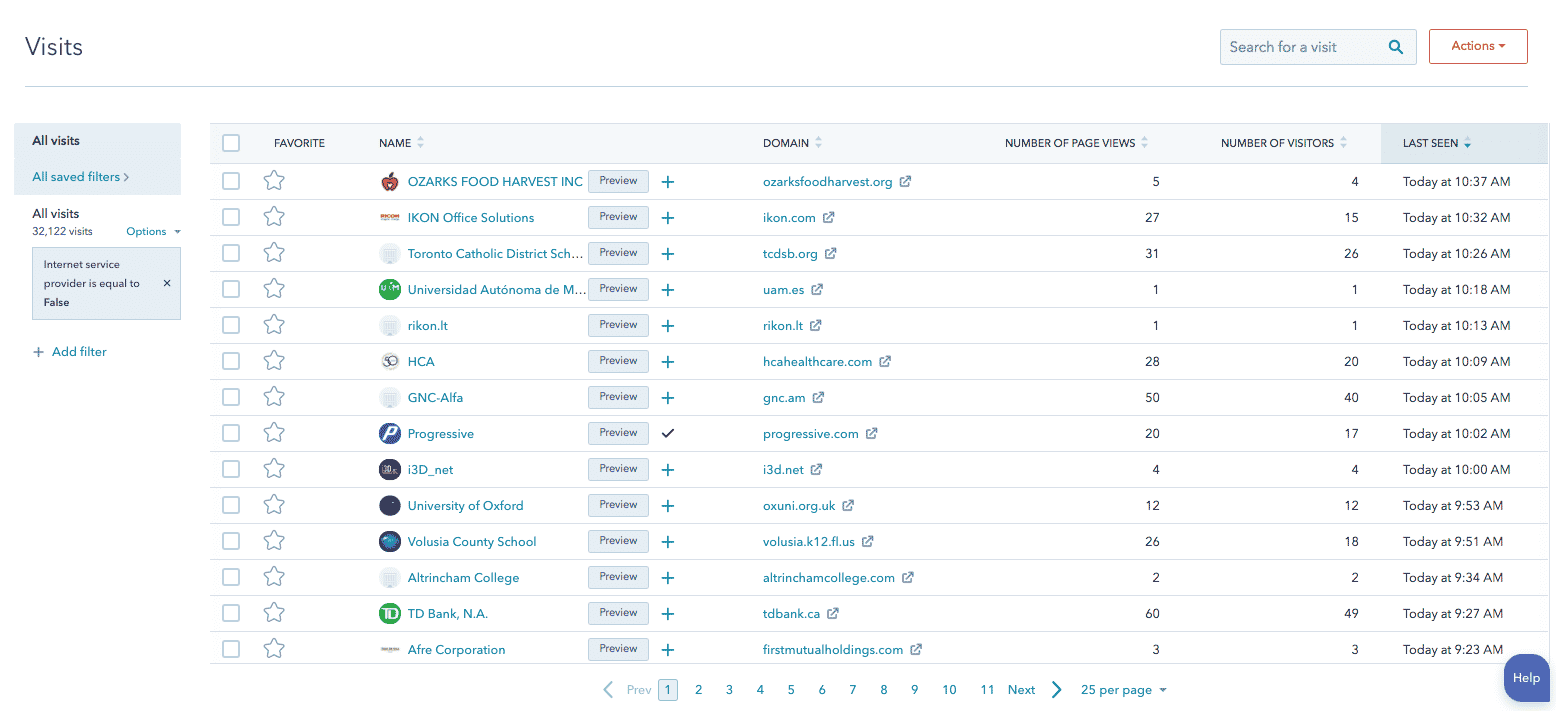 By looking in HubSpot's prospect view you can:
See which companies are visiting your site
See the last time they saw your pages
See the number of pages they viewed
Create filters to view specific industries that are aligned to your Ideal Customer Profile (or ICP as well call it!)
HubSpot company view –
Track your target companies
Filter by ideal buyer profile
Filter by lifecycle stage
Extra Help: Not sure who your ideal customers are? Use our free template to create your ideal customer profile and share it with your marketing and sales teams.
2. Are leads engaging with our content?
Sales Challenge: B2B sales and marketing teams need a clear understanding of what channels, tactics, and messaging are driving leads in order to verify which marketing activities are working.
Answer: Use HubSpot reporting to measure clicks and downloads of your content. Then analyze the engagement data on each piece of content to see what individual contacts are doing with it. This will tell you what type of content to include in follow up emails or nurturing campaigns.
Tool: HubSpot Contacts view
Track contacts by ideal customer segment
Track contacts by recent behavior
Track contacts by persona
Track contacts by lifecycle stage
3. When are my leads are ready to buy?
Sales Challenge: It's hard to tell if a prospect is just researching or ready to buy.
Answer: Lead scoring helps you place a buyer at the right stage of the buyer's journey.
Tool: HubSpot's Lead Scoring feature
Lead scoring is the practice of assigning a certain number of points to a lead to determine its value. Point assignments are based on the data you have collected about how leads are engaging with all of your digital content, including social media channels. This informs the sales and marketing teams which leads fit their ICP, which are hot and ready to buy, and helps them prioritize. It also helps you disqualify leads that aren't a good fit or fall outside of your ICP.
HubSpot's lead scoring sends team notifications by lifecycle stage or when a contact has reached the desired lead score
Streamline the handoff to sales and notify your sales team only for the right leads.
It also sends notifications based on Bottom of The Funnel (BOFU) conversion points
Phone call tracking
Landing pages
Direct meeting requests
Contact us offer
Get Smart About Your Leads
Knowing if you have the right buyers visiting your site, how they're engaging (or not!) with your content, and being able to take action based on their most recent behavior is essential to sales growth.
Need help setting up tools for lead behavior, web traffic, content tracking, and lead scoring?
P.S. HubSpot Free is a great onramp to discovering the power of automated marketing and sales enablement software.