Why You Need Sales Enablement Now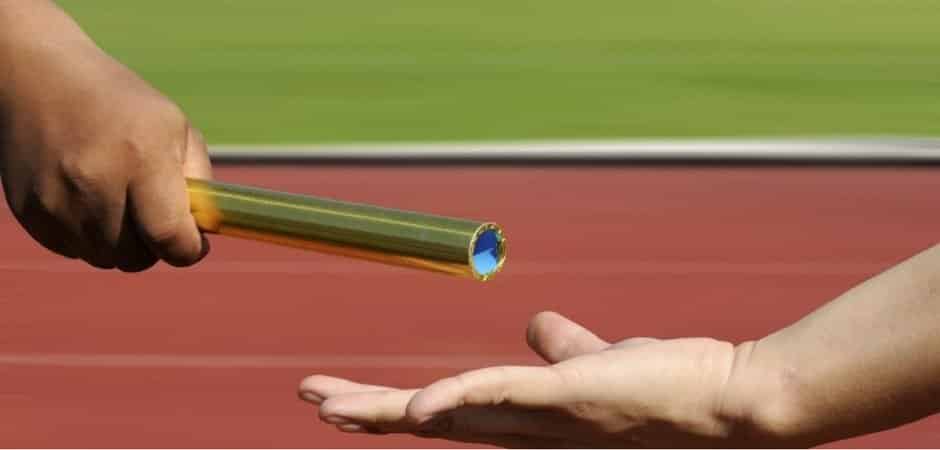 February 23, 2016
The world of sales has changed and buyers are more educated. Yet salespeople haven't caught up with the times. Sales reps are spending 59% of their time on non-sales activities. Their time is wasted on researching, sourcing leads, and administrative tasks. However, if you ask a salesperson what they want, they'll ask for more time and more money. How can marketing help? Marketing teams can help sales get the job done faster with sales enablement.
What is Sales Enablement?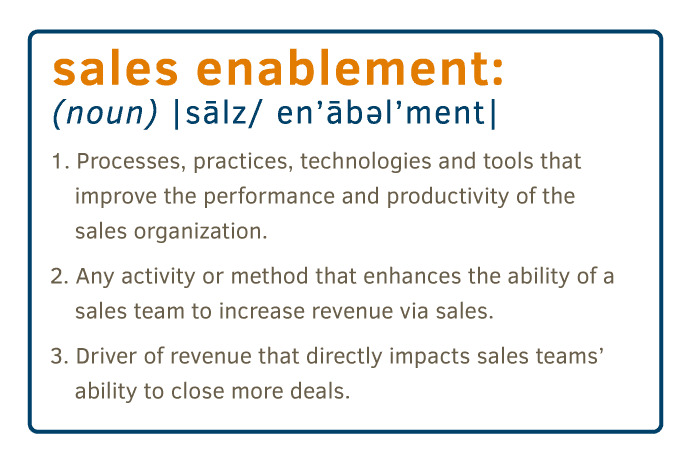 In short, Sales Enablement helps sales reps close deals. It isn't enough any longer for the marketing department to just hand over leads to the sales team. This is a common issue I encounter with prospects who have siloed sales and marketing departments. Finger-pointing across the aisle when sales aren't closed doesn't help anyone. Both sides are correct—there are marketing and sales activities during the Close phase that help each other.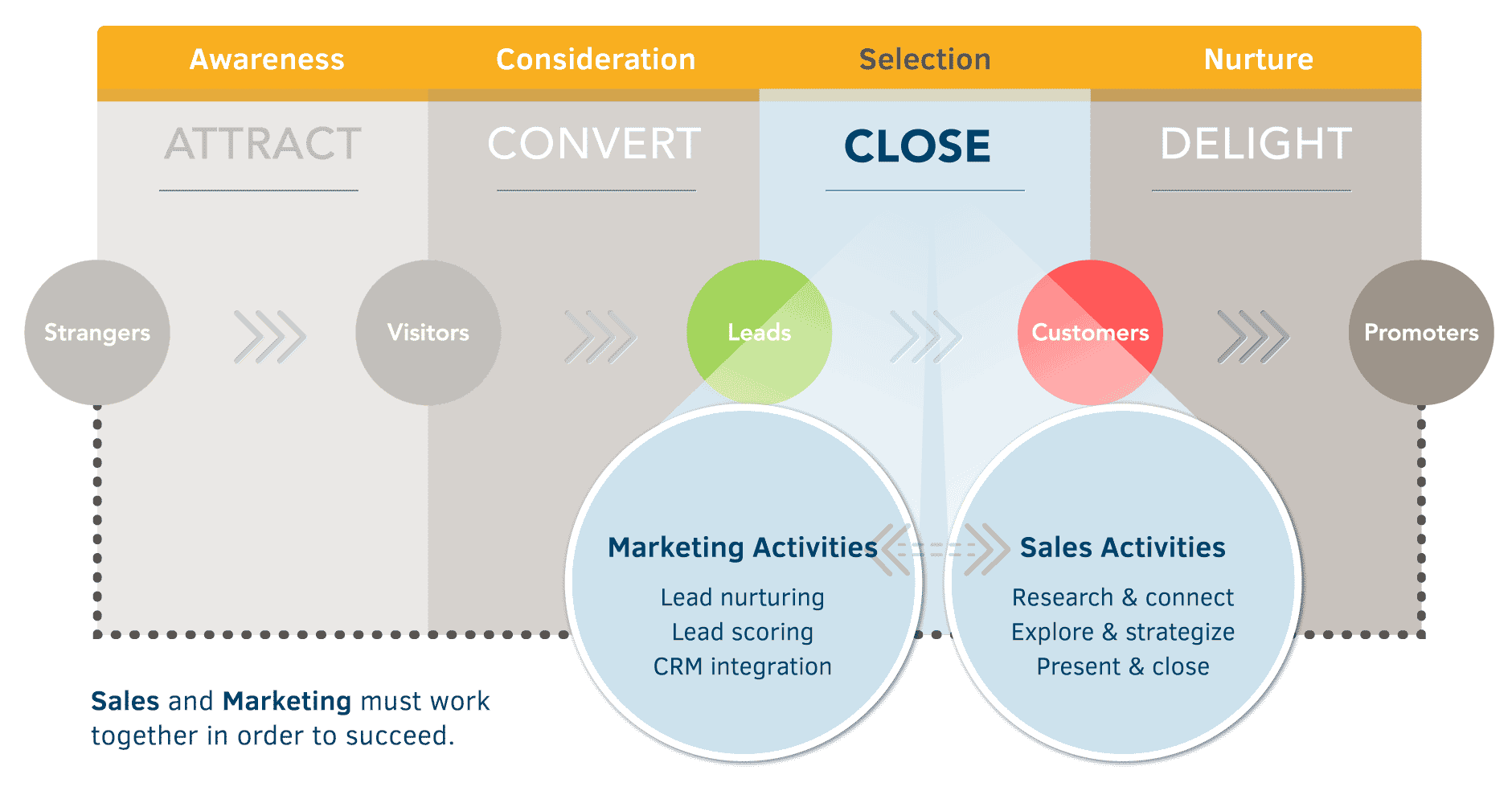 Bridging the Gap Between Sales and Marketing
First of all, using a marketing automation tool helps bridge the divide between marketing and sales. Hivehouse Digital is a Platinum Partner with HubSpot, the marketing automation tool of choice. You can use the HubSpot CRM tool for FREE with or without purchase of the marketing automation tool. The combined tools allow the flow of information between marketing and sales systems with ease.
Marketing teams can empower the sales team with data that's collected during the marketing portion of the funnel. Since the HubSpot CRM shares the data collected in the Attract and Convert stages, this arms your salesperson with information before they lift a finger—reducing the amount of sales time wasted on researching and admin tasks.
Why Align Sales and Marketing?
Ask a salesperson what is the hardest part of the sales process and their number one answer will be prospecting. I engage with VPs of Sales who ask me where can they purchase a list of contacts to have their sales team make cold calls and research leads. We understand that sales reps want to sell better and faster, but they have challenges that hold them back.
Sales departments are typically self-sourcing 55-90% of their own leads. On average, a salesperson spends 10 minutes per lead to look up companies on a list or the web, dig through a website for a contact, try to find the contact's email/phone, and research the contact's LinkedIn profile. This adds up to sourcing only 6 leads per hour. Ouch! And that doesn't count their time to enter the information collected into a database, spreadsheet, or worse—a notepad on their desk that gets lost, only to lose a prospect.
On the flip side, VPs of Sales and sales reps need to understand that many B2B sales begin with a search on Google. And today's buyers might be anywhere from two-thirds to 90% of their way through the buyer's journey before they reach out to a vendor. This is why having access to the data collected during the marketing funnel speeds up the sales team's efficiency.
By using the HubSpot marketing automation with the CRM and layering on the HubSpot Sales Extension to the sales rep's email, you get a powerful mix of collected data. In the HubSpot CRM, a sales rep can see:
Who opens their email
If another sales rep owns the lead
Which email campaigns have been opened
Which website pages the prospect visited
What content has been downloaded
What blog posts were viewed
and so much more!
Having all of this data automatically available lends more time for sales reps to work on deals.
Another challenge for sales is not being systematic. Prospects often tell me they have a well-executed sales process, but they can't articulate their steps or share the numbers for their sales funnel. If you have an entire sales team squandering time because they aren't organized, you're losing revenue. Time equals money—and this goes back to sales teams asking for more of both.
How Do You Close the Sales + Marketing Loop?
The average sales rep spends 30 hours a month searching for and creating sales materials. Yet, sales leaders often tell me their teams have what they need to close sales. Upon closer review, their sales team has no branded presentation template, sales sheets, call scripts, talking points, prospecting and follow-up email templates, testimonials or case studies, and relevant links to articles, blogs, and content offers that align to the buyer's journey.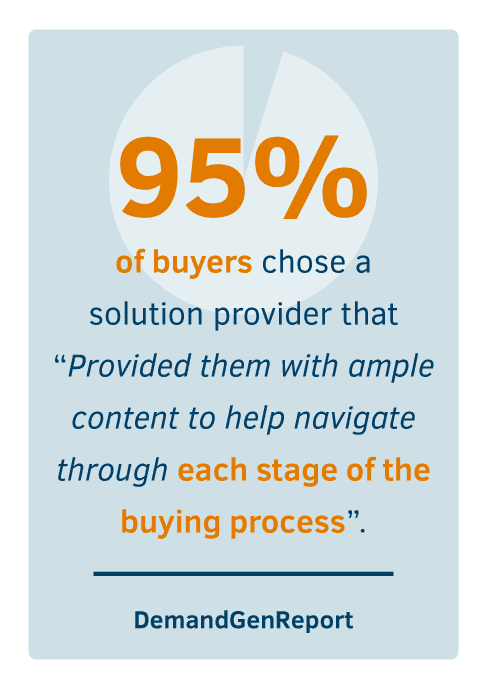 Removing this obstacle from the sales rep would grant them more time in front of clients, and time to follow up with leads more frequently and more intelligently.
Marketing needs to understand both the marketing and sales funnels, sales bandwidth, and goals. Sales and marketing teams need to establish an SLA (Service Level Agreement) for agreed-upon goals for sales enablement. You should schedule quarterly meetings to review KPIs and scorecards.
During Smarketing meetings, the sales side can share the common issues they're running into, and the marketing side can document the content needed for achieving milestones in the sales process. Since content for attracting leads is already being created, make sure it serves a dual purpose by creating the collateral that advances the deals.
It's exciting to see the a-ha moment of a sales rep when they start closing deals better and faster with less work due to their collaboration with the marketing team. Marketers can turn sales reps into their biggest fans by supporting the sales team's content needs, auto-capturing relevant data in a CRM, and filling a pipeline that's been culled by lead scoring to generate qualified leads.
Still Looking For Answers? We Can Help!