10 SEO Fixes You Can Do Right Now For Better Google Ranking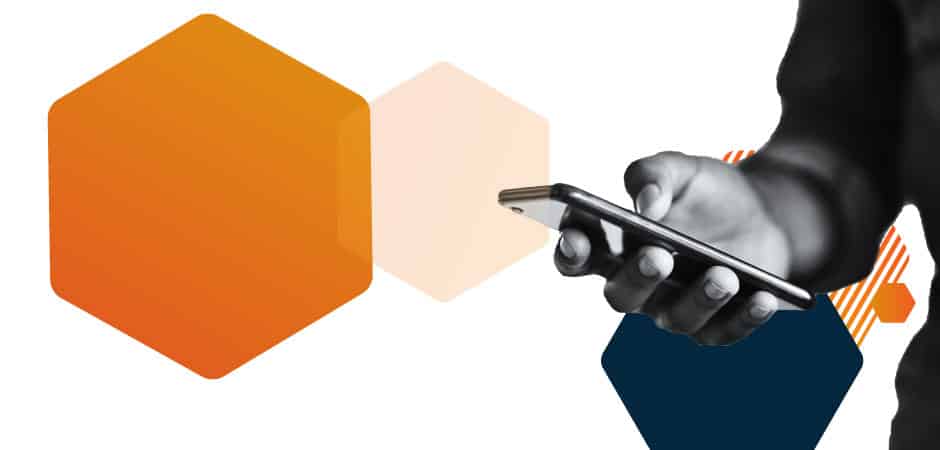 January 19, 2016
You've just searched in Google for a keyword in your industry and your website didn't show up. You've got some major search engine optimization to do, but you don't know where to start. How can you get better Google rankings? Are there any quick fixes to improve your SEO fast?
To get the best results with search rankings, you should invest in a long-term SEO strategy. But there are some quick and easy SEO fixes that you can implement right away to bump up your Google rank. Here are the top 10 fixes we recommend to get you started.
10 Easy SEO Fixes to Improve Your Google Ranking
1) Use alt text in images
Always add alt text to your images. Not only does this make your content more accessible for people with vision impairments, but it tells Google what your image is. Google loves content with images, but it can't see images—it can only read text. It's basically a screen reader. So adding keyword-rich alt text makes Google happy and increases your SEO. Some guidelines:
Keep it short
Be descriptive (this is especially helpful for disabled users)
Make it keyword-rich, but don't get spammy
2) Use headings
Every blog post should have at least one heading within the body of the article. Headings are big flags for Google, because they announce what's coming in the following section. So if a heading includes a keyword, Google knows all the content under that heading will address the same topic as the keyword. That's a big SEO win.
3) Make it easy to share
A lot of SEO articles point to the correlation between social sharing and higher search rankings, but it's important to note that a correlation doesn't indicate causation. Google's Matt Cutts has said that Google isn't currently using social signals in their search algorithm—so increasing social shares does not in itself benefit your search rankings.
However, social sharing can still benefit your SEO. Google does crawl Twitter and Facebook, so it'll see your content when it's shared. Also, social media is an excellent way to raise brand awareness. The greater your brand awareness, the more people will be searching for your company, which tells Google to give your content greater weight. So go ahead and make your content easy to share.
Add share buttons to your blog
Ask your readers to share
Post your content on multiple social channels
Include compelling images in your content (posts with images get more shares)
4) Optimize your title tag
The title tag of your blog articles or web pages is possibly the most important on-page SEO influencer. It's also the name of the result that's displayed in the search list. Follow these practices:
Make sure the title tag includes long-tail keywords, but is also easy for humans to understand.
Many SEO gurus recommend placing the keywords toward the front of the tag. There's some debate about whether that's necessary, but it can't hurt.
Keep title tags to 50-60 characters.
5) Fix your URL
Google pays attention to URLs, too, so make sure your URLs contain keywords.
Use fewer than 60 characters
Omit "stop" words such as "and," "or," "of," etc. These are low-value words that just add clutter. Omitting these words keeps URLs shorter and less spammy looking. It also helps Google to know what the content is, making it appear to be high quality.
Follow a proper hierarchy
6) Go meta
The meta description is the descriptive text that appears under your heading in search results. Search engines don't rank based on the meta description, but your customers will care about it. Include keywords in your meta descriptions so searchers can quickly see that they've found the content they're looking for.

7) Add external links to sites that matter
Your content should include several links to other sites that have domain authority—sites that Google ranks highly. By linking your content to authoritative sites, you're providing more value to your readers and showing Google that you're a source for good information. That builds credibility and value, which raises your ranking.
How many external links should you include on each page? Good question. Google has been vague about it, but most SEO experts will advise you to provide as many links as it makes sense to include, but always to use only high-quality links.
8) Write for humans first
Search engines have gotten sophisticated enough to tell when you're writing spammy content that's simply designed to attract their attention. They can also tell when you've got high-quality content that your readers will find valuable. So write for humans first, and robots last. After all, search engines aren't your customers—humans are!
9) Keep blogging!
Google loves a website that updates its content on a consistent basis. So keep blogging and stick to a regular schedule. Most companies get the highest ROI for lead conversions when they blog once a day, but you can keep it as infrequent as once a week. Less than that and your visitors will forget about you (even if Google doesn't).
10) Watch out for confusing homonyms
If you search for "apple," do you want to know about a fruit or a company? A search homonym is a vague term that could refer to multiple unrelated things. Try to eliminate confusing homonyms as much as possible when choosing the keywords you'll use. The more specific, the better.
As a bonus, we found a terrific resource that you can easily refer to as you're optimizing your SEO. The Periodic Table of SEO Success Factors neatly summarizes the major factors to focus on as you work to improve your search rankings. Enjoy!