10 Things We Learned Looking At Construction Websites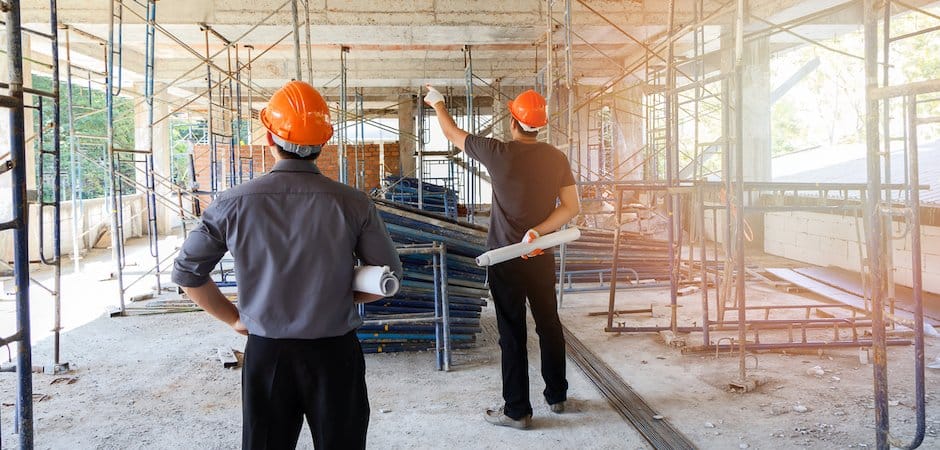 April 8, 2019
In February, we attended the Construction Association of Michigan trade show where we met great people, and looked at dozens of construction industry websites.
Several folks let us conduct a live website audit on their company site so that we could make suggestions for improvements.
We looked at website front ends:
Design
Branding
UX
Messaging
Mobile friendliness
And website back ends:
Loading speed
SEO & Meta descriptions
Domain/Page authority
Analytics and automation tools
Spoiler alert: Many industrial marketers are missing opportunities to drive traffic, generate leads, or differentiate themselves from their competition.
Here are 10 things we noticed looking at construction industry websites:
1. Lack of Clear Brand Positioning
While most visitors might be able to tell that you're in the construction industry, and possibly even where you fit (General Contractor, Mechanical Contractor, Subcontractor, Supplier), they also need to see why you do business. Your website should have a clear impact statement that hits hard with what you do and who you do it for, and a consistent look and feel on every page. Your homepage (especially above the fold) needs to communicate your value, quickly.
2. Big Reliance on Stock Photography
Many of you are relying on stock photography. You're missing an opportunity for compelling, professional photography of your office, culture, employees, and most importantly- your completed jobs. Real photography helps to build trust, and provide an authentic online experience for your visitors.
We hope none of your men are on the job site doing this: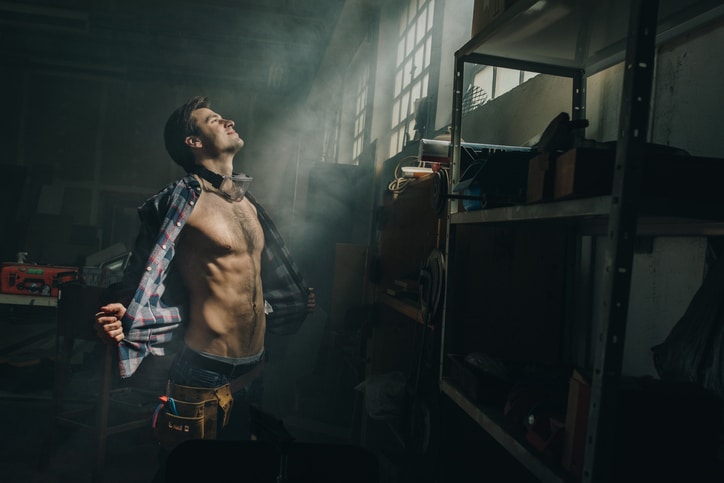 And it is doubtful that your crew is made up of all super models, like this one: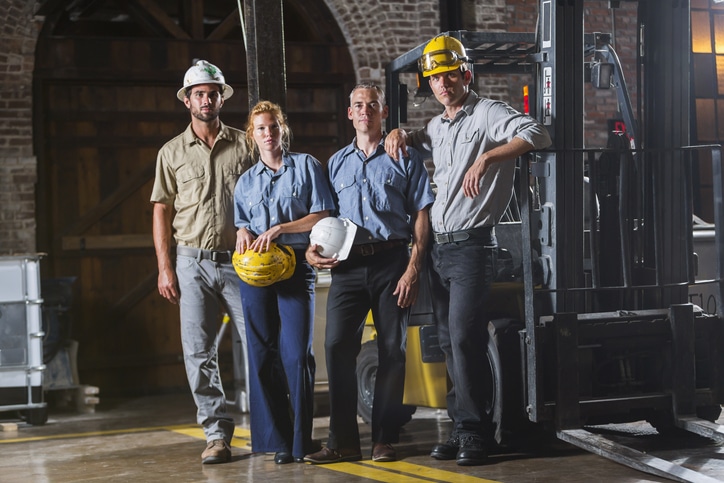 So don't use stock photos. Hire a photographer for a day to get authentic photos of your people on the job site, and in the office. It's a lot more believable, trustworthy, and different than your competitors.
3. Forgotten SEO Best Practices
Several websites were missing critical components necessary for good SEO, such as meta descriptions, content-rich pages that reached the minimum recommended word count (350), keyword-rich headers and body copy, and alt text on all images. Adding these elements into your existing website will boost your search performance. For a deeper dive on how to get to page 1 of Google, check this out.
4. Website Visitors Need Downloads
We saw little in the way of downloads or gated content meant to capture leads. Gated content offers are downloads that can be accessed after a visitor fills out a form. By providing downloads like ebooks, checklists, quizzes, videos and how-to guides, you can position yourself as a thought leader, and capture leads.
5. Video Content Is In Demand
There is a lot of opportunity out there for companies who want to use video. The play button is the most compelling call-to-action there is. According to a recent study from Wzyowl, "96% of people say they've watched an explainer video to learn more about a product or service." Construction companies should create different types of video to do different jobs:
Explain a complex product or service you offer
Showcase your amazing portfolio of work
Highlight your company culture for recruiting
6. B2B Blogging Drives Website Traffic
Not enough of you are blogging. It is the easiest, cheapest, fastest way to boost your SEO. A properly optimized post can draw thousands of eyeballs. According to HubSpot: "Companies that blog have 55% more website visitors." And those blogs can easily be turned into newsletters, social media posts, ebooks, videos, and emails. Like a cat with nine lives, a high-performing blog can drive traffic long after publication. Our best performing blog, with 265,232 views to date, was written in 2016 –still kicking butt.
7. Google My Business For Local SEO
Almost no one we talked to had a complete Google My Business profile. Your profile should be fully optimized with photos, location, hours of operation, and customer reviews (so important!). This is an easy way to boost your local SEO. And you can do it all by yourself. No need for fancy marketing people…not that we're fancy.
8. Company Culture For Recruiting
With such a competitive job market, we were surprised to see websites without team pages, office photos, core values and other company culture content. It's important to tell your ideal job candidates why they would want to work for you, and to back that up with employee testimonials and company culture content. You should also share company culture and events on social media (where many candidates go to check you out before applying).
9. Visitors Need Mobile-Friendly Websites
Many websites are still not responsive on mobile devices. Having a mobile responsive website is critical in 2019. Google reported back in 2015 that 49% of B2B buyers were using their mobile devices to do product research while at work, and that number is expected to greatly increase over the next few years.
10. Measuring Your Website Performance
Only one company we spoke to had analytics tools installed on their site. At a minimum, put Google Analytics on your website and report out regularly on basics like traffic, page views, sources, time on page and bounce rates. If you're ready to take reporting up a notch, add a heat-mapping tool like HotJar so you can see how visitors interact with individual pages.
Bonus: Website Navigation Best Practices
We also noticed some UX (user experience) oversights such as having too many navigational buttons (which confuses visitors and keeps them from exploring your site) and confusing language on those buttons. Choose no more than 5-7 navigational buttons and label them clearly with obvious titles like "Services" "About Us" or "Contact Us".
Good news: if you have any (or all) of these problems, you don't have to blow up your website. Some of this is quick and easy to fix, and some can be fixed over time. By providing clear messaging, professional photography, video, and downloadable content, you'll be far ahead of others in your industry.