4 Trends for 2018 Marketing and Sales Budget Planning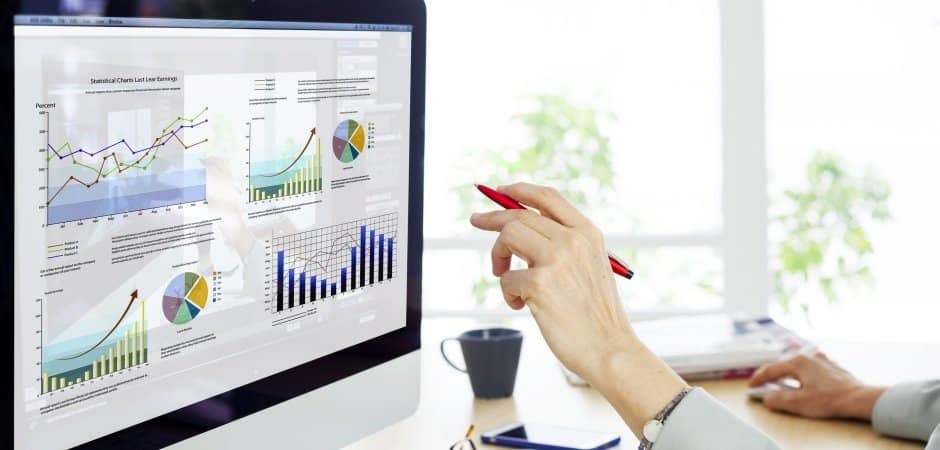 September 9, 2016
If you're not already planning for your company's 2017 marketing and sales budget, it's on your horizon! As you continue with your planning process, here are four trends that could have a great effect on your marketing efforts. These trends no doubt will also influence how you perform your marketing strategies.
1) The Content, It Is a-Changin'
Blogs, white papers, and case studies will still work their magic, yet we may be in another major shift when it comes to how you will deliver the information your prospects demand: video content, mobile-friendly content, even artificial intelligence (AI) and bot platforms all could have a huge impact on your marketing efforts.
Fifty-five percent of inbound marketing B2B survey respondents said they would thoroughly consume videos, but only 29 percent of them would carefully read blogs (43 percent would skim the blogs).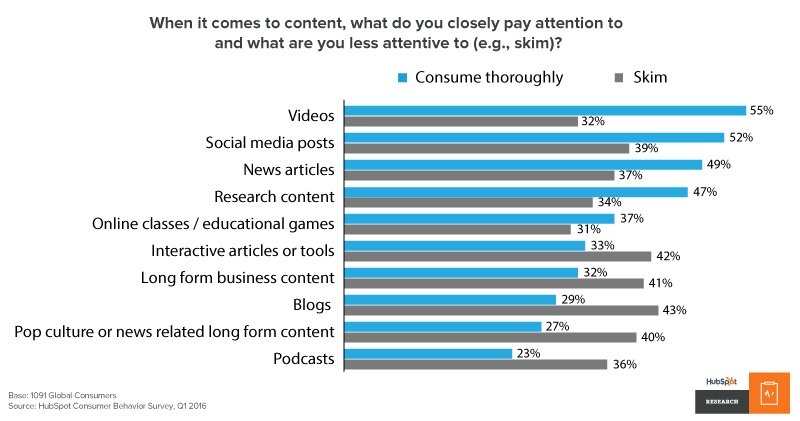 In-depth and well-researched inbound marketing content is read thoroughly by 47 percent of the respondents, while news articles are looked at closely by 49 percent. Social media posts are looked at closely by a whopping 52 percent.
Respondents also said they wanted to see more social media posts, news articles, and videos a lot more than they wanted to see blog posts, podcasts, and long-form business-related content.
Takeaway for marketers: it's not that B2B respondents don't want to read blog posts or business content, but you need to make sure such content is "skimmable," with clear, succinct headlines.
2) Embrace Your Data, but Keep It In One Place
Your lead generation will fail unless you know your numbers. Who are your best customers? Who visits your site? When do they visit your site? Which content are they more engaged with? Are they buying when you think they'll be buying within your sales funnel?
And those questions are just the tip of the analytics iceberg.
You probably have a lot of data assets: HubSpot, Google Analytics, and more. So as you get ready for 2017, remember to keep your data close: consolidate it.
Personally, we like Databox.com, as it provides its users with customizable office dashboards and mobile reports. It lets you combine and group metrics from different sources.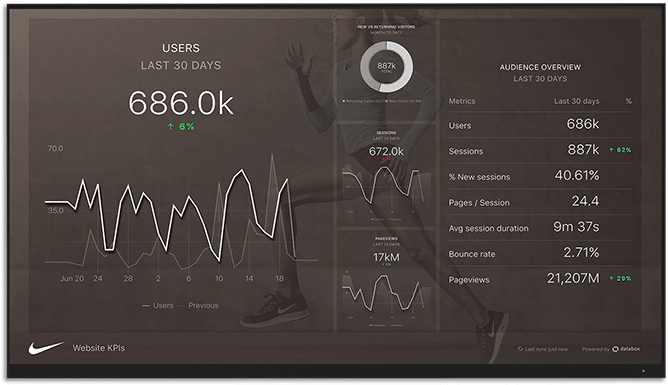 But no matter what metrics consolidation tool you use, share those dashboards anywhere and everywhere with team members and clients.
3) Automation, Automation, Automation
You have only 24 hours in a day. You have only so many marketing pros on your team. (Or you may be a team of one!) Inbound marketing today and next year and the year after that requires a ton of work. The more you can automate, the better your results (and the less fried your marketing staff will be).
This is why HubSpot's inbound marketing software can be such a boon to your efforts. It allows you to integrate and automate forms, page creation, email automation, and more.
What's more, the ROI on your investment is little short of phenomenal. Users reported in just one year:
Seeing 4.1 times more site visitors per month.
Gaining three times more leads per month.
In addition, 72 percent of HubSpot's customers said they saw revenue increase in within a year.
4) HubSpot's Inbound Sales Certification: Learn a Proven Sales Methodology
Inbound Sales Certification training is free and it's comprised of just five classes. You'll learn how to identify potential customers, create effective outreach strategies, and build personalized presentations.
Have your sales and marketing team members become certified, and use their new inbound knowledge with your sales team's current activities—and just watch your marketing and sales efforts provide real, astonishing results!
Next Steps