3 Lead Magnet Ideas for More Website Conversions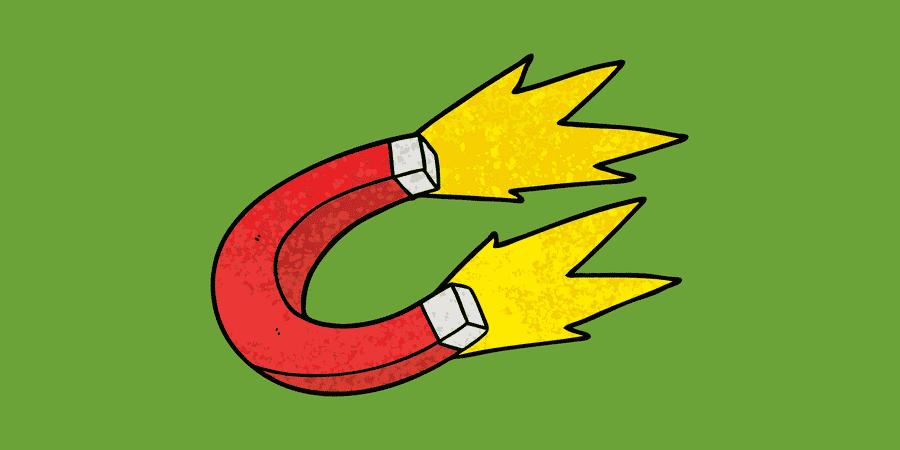 July 9, 2018
What does it mean when your website visitor traffic is solid, but your website is not converting visitors' leads? Website traffic generation is only valuable if it's pulling in the right audience, and if that audience is converting into customers.
High traffic means that you're probably doing a good job with SEO and search. But how are you doing with lead capture and conversion? Does your website have enough (or any) conversion points?
Enter lead magnets. By offering high-value content at each stage of the marketing funnel, you'll increase your odds of converting visitors and growing your email list so you can start nurturing more leads!
What are Lead Magnets?
"A lead magnet is a marketing tool that generates leads by offering a long-form resource in exchange for a prospect's contact information."
Some examples:
Checklists, templates, and comparison grids
Case studies, white papers and ultimate guides
Webinars and online classes
Opt-ins or subscriptions to blogs and newsletters
Each of these magnets fits into a different stage of the marketing funnel and you'll need to create content for:
Top-Of-The-Funnel (TOFU)
Middle-Of-The-Funnel (MOFU)
Bottom-Of-The-Funnel (BOFU)
So let's supercharge your lead generation strategy with some examples of lead magnets.
1. Top-Of-The-Funnel: The Checklist
Checklists are simple to create and promote and they work well at the top-of-the-funnel. They're great for customers who are having a problem and are researching, Googling and seeking solutions to that problem, but don't yet know what the solutions are. Our own Budget Prep Checklist converted really well, and was responsible for several new pieces of business for us. Checklists help people get organized so they can make some sense of their problem. The bonus: it pushes them further down the funnel to research solutions like the ones you offer.
2. Middle-Of-The-Funnel: The Product Catalog
For product-focused marketers like manufacturing companies, it's a good idea to promote your product catalog throughout your website. This helps visitors who have decided that what you offer might be the solution to their problem, but they're still deciding between product A and product B. Don't neglect to offer a printable version of your catalog. People still love to print things out, so give them a PDF.
3. Bottom-Of-The-Funnel: The Free Consultation
Once a customer has reached the bottom-of-the-funnel and is ready to buy, it makes sense to meet those final objections with a free consultation. Offer up 30 minutes with one of your sales engineers to walk them through your proven process or do a free demo of your product to seal the deal. Make it super easy for them to schedule the consultation by connecting the landing page opt-in form to a specific person's calendar using tools like the HubSpot scheduling tool.
Stop letting your visitors fall into the abyss! Include CTAs (calls-to-action) throughout your website that push visitors to your lead magnets. Pro tip: Keep your opt-in forms super simple, and don't ask for more than your content is worth.
If you need help with a lead generation strategy, including lead scoring and lead intelligence, give us a call.
Still Looking For Answers? We Can Help!