3 Reasons To Mobilize Your Business with Mobile – and How To Do It!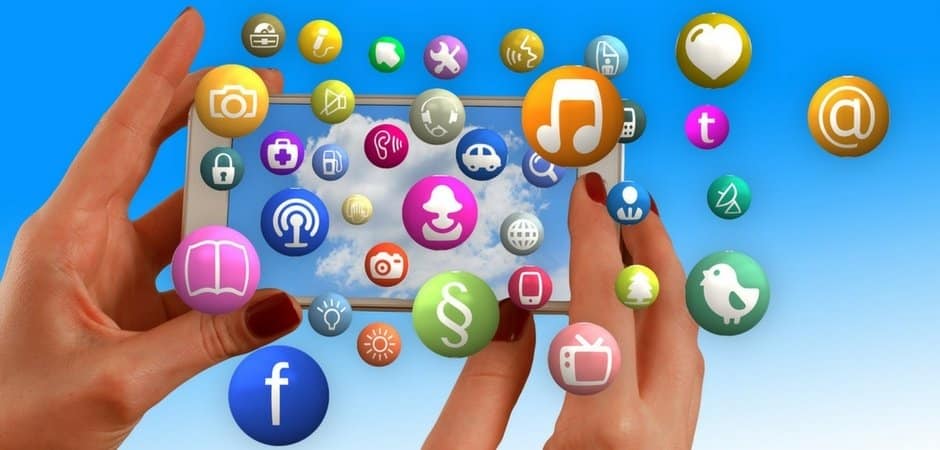 September 6, 2011
With over 5 billion mobile subscribers in the world, the number of people accessing websites via smartphone is climbing every day – along with the number of people who are frustrated by websites that are not mobile-friendly! We've all been there – you want to look up a store's hours or phone number while you're driving around doing errands, but when you go to the website on your smartphone you're stuck squinting or pinching and zooming to find what you need. Or you give up and go find a site that IS mobile-friendly and take your business there.
Most business owners aren't even aware of the lost opportunity, and if they are, have no idea what to do about it. If you're a business owner with a website, we're here to tell you that it's more important (and easier to do) than you think! 
Reason # 1:  Attract "On The Go" Customers
There is no question that we are conditioned for now. Geographical barriers are a thing of the past as people are connected to each other 24/7 by technology.  Consider it a lesson from "sales 101" that if you want more business, you have to make it easy for people to buy from you.  When a customer thinks of a product, it is the company's job to be there for them at that moment.  Are you a doctor's office, a restaurant or a specialty retailer?  If the customer visits your site and finds it does not provide them with the information they want in the format they need, they're unlikely to return.
Tip: If you check your Google Analytics, you can see how many people are already coming to your website using a mobile phone.
Reason #2: Social Media
If your business is using social media for marketing, one of your main goals is probably to drive traffic to your website to increase your search ranking (and if that isn't one of your goals – it should be!!).  So if you're going to drive traffic to your website or blog by posting links on Twitter and Facebook, you'd better be sure that the people viewing those links on their mobile phones aren't greeted with a website that's unreadable!
Reason #3: Differentiate Yourself.
Do you know if your competitors have mobile-friendly websites?  If they haven't thought of it yet, now is your time to leverage this competitive advantage to differentiate your business and capture the mobile customers that your competitors aren't!
How do I make my business more mobile-friendly?
There are a lot of ways to make your business's online presence more friendly to mobile users – Each has its own advantages and associated costs, so it's important to choose the one that's right for your company.
List your site on Google Places & Directories that have Mobile Sites & Apps
Unless you work out of your house or have your world headquarters at your local coffee shop, your business should have a Google Places listing.  It's free and is one of the first things that comes up when people use Google to search for your business on a smartphone.  You can list your hours, address, phone number, and other helpful information that makes it easy for customers to get directions or "click to dial" from their phone.
Services like Yelp also have their own mobile sites and apps, so you should consider creating a listing for any services that cater to your target customer.  These services are usually inexpensive (or free) and will allow you to capture mobile customers and provide them with basic information without having to update your own site.  Of course, many of them also allow customers to rate your business, so you'll want to monitor what's being said about you through these services as well!
Use a mobile-friendly plug-in on your website
If your website is developed in a content management system like WordPress or Drupal, it's pretty easy to install a plug-in that will detect when a user visits your site using a smartphone and presents them with a mobile-friendly view of the site. These plug-ins vary in their configuration options and usually replace your own "native" design with a template-formatted version of your content.  We like WP-Touch for our WordPress sites, and use it on our own website, but there are a lot of other options out there.  The screenshot above shows what our website looks like using the WP-Touch plugin on an iPhone.
Develop a full-fledged "mobile version" of your website
You can also develop a totally separate version of your website that has a different design and functionality than your main site.  Mobile sites are usually stripped down to focus on activities that customers will want to engage in "on the go" (such as checking in for a flight). A small company may find this type of site to be cost-prohibitive, since you need a separate design & development phase and must maintain compatibility with mobile browsers as they advance.
Develop a mobile application
If you want to take advantage of smartphone features that aren't available through the mobile browser, it may make sense for you to develop a mobile app.  Typically you'll need to develop a separate application for each type of smartphone (Apple iOS, Android, Blackberry) and be prepared to keep them updated as new versions of these operating systems are updated every few months.  Mobile applications can be very powerful, but you need to have a business model that gives you the right return on your investment. And unless you're really geeky, you'll need to find an app developer who knows the ropes!
All in all, considering mobile customers can set your business up for success, and ignoring them is just plain crazy!
Still Looking For Answers? We Can Help!