4 Ways To Get Started With Marketing Automation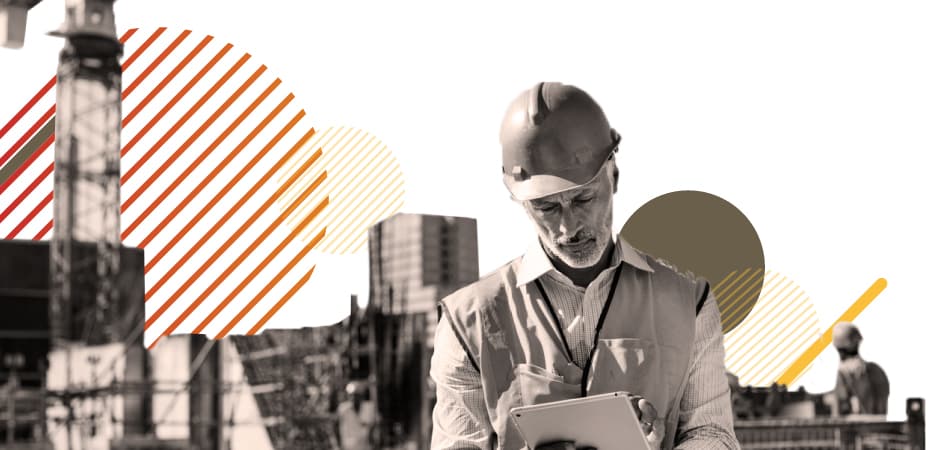 June 11, 2019
Once you have marketing automation software, you're ready to start building a digital marketing engine that can generate leads, nurture prospects, and delight customers. But knowing exactly where to start may seem overwhelming, like walking into the Willy Wonka Chocolate Factory…what should you eat first?
Here are 4 things we recommend you focus on when you are just starting marketing automation for your construction, manufacturing, or industrial business.
Pro tip: Don't have marketing automation software yet? Start with HubSpot's Free software. Then use this blog to get the most bang for your buck.
1.Get Information About Your Leads From Your Current Forms
One of the first things we do with our clients is connect any forms (contact forms, download offer forms) they have on their website to their marketing automation platform. That way they can start collecting contacts and have a record of their interactions (digital and physical) with your company. If you don't have a 'Contact Us' form on your website, now is a good time to create one, which is pretty easy with automation software like HubSpot.
Setting this up will give you insights into your leads so you can target them with follow up emails that deliver the right information at the right time.
2.Automate Your Social Media Accounts
Within marketing platforms, like HubSpot, you can connect your social media accounts and manage all your profiles (Facebook, LinkedIn, Twitter, and Instagram) from one place. We encourage our clients to do this because most of their ideal buyers (and ideal job candidates) spend time on social media (no matter their generation or avocado toast tendencies), which means it is another place that you can engage with them.
If you don't have any social media profiles created for you company, or you just don't use it – setting one up and posting is a quick win for starting online engagement with your ideal buyers.
Use the platforms to establish your company as an industry expert by sharing your content and relevant 3rd party articles or news. Show your company culture on social media with photos and videos of your crew – this is also a great way to differentiate your company among your competitors who are also trying to recruit skilled workers.
3.Use Your Marketing Metrics Reports To Guide Your Efforts
Marketing and website performance data can help! The marketing platform you choose should collect analytical data from your construction website and your contacts. A HubSpot free account provides you with a number of contact report options. By using these snapshot reports on your dashboard, your team can be empowered to make quick website updates and prioritize projects when they feel overwhelmed.
Pro Tip: HubSpot's marketing automation software even allows you to see how much revenue was influenced by your marketing campaigns.
4.Develop a Clear Digital Marketing Strategy
Today your buyers are smarter, more informed, and more impatient than ever.
A good digital marketing strategy can help you get information to the right people, at the right time, in the right place.
A strategy is the best place to start because it sets goals, expectations, and accountability. You are more likely to choose marketing tactics that keep you on the path to your final goal if you take the time to build a thoughtful strategy.
Pro tip: Make sure you are updating your marketing strategy regularly.
Don't know what that strategy looks like or how to get started with marketing automation? Contact us for a free GAP/SWOT to figure out your marketing needs, and come up with a strategy to reach your goals.