5 Websites That'll Teach You Great Lead Generation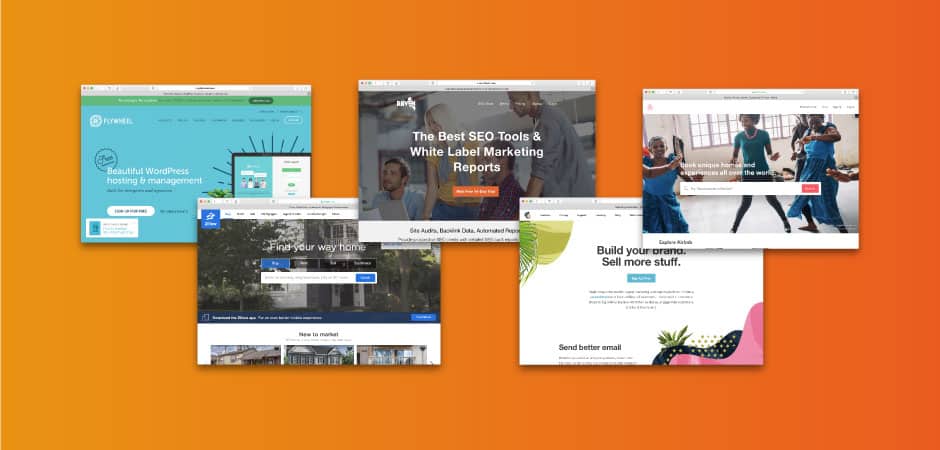 April 16, 2018
So, what does your website do? You probably have company info, some product or service details, maybe even a blog. But are there places on your site that encourage visitors to give you their information and establish their interest in becoming a customer? Or is your website just a glorified brochure? Be honest…is your site optimized for lead generation?
What Is Lead Generation And Why Should I Care?
A lot of businesses struggle with the implementation of lead generation on their website  – most of our clients come to us needing some help with it.
HubSpot refers to lead generation as:
"the process of attracting and converting strangers and prospects into someone who has indicated interest in your company's product or service."
Lead generation is simply capturing personal information about potential customers; such as name, email, phone number, company, job function, etc.. That information is then used to nurture prospective customers down the marketing funnel to get them on the path to eventually buying. Generating leads is a fundamental point in a buyer's journey to becoming a delighted customer of your business.
Pro Tip
As you get started with implementing lead generation tactics, make sure that the amount of information you're requesting aligns with the value of what you're offering. In other words – if you're offering a simple downloadable checklist you might only ask for name and email.
Examples Of Easy Lead Generation Done Well
Before we show you examples of real websites that are getting it right – let's talk about a few best practices. Remember to design, write, and set goals with the end in mind. Have a clear goal (sign up for our blog, contact us, download content) and work backwards from there. Lead generation tactics can be big: forms to capture visitors contact info, CTAs for conversions, and they can be small: click-to-call phone number features. Finally, remember to test and look at data frequently to see what's converting and what's not.
Here are 5 examples of websites or individual landing pages that follow best practices for effective lead generation.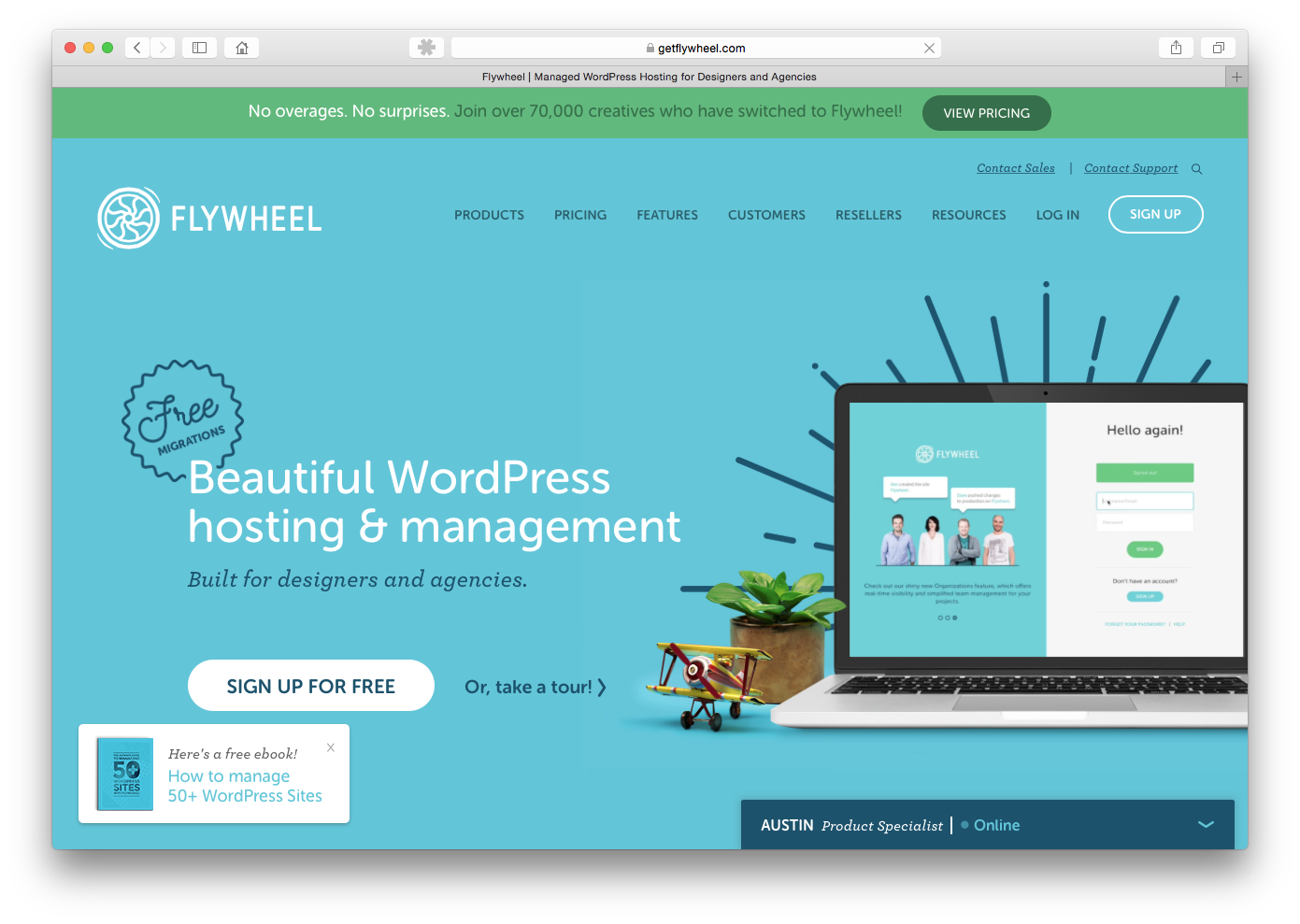 Flywheel has done a great job with incorporating multiple lead generation tactics on their website – it even gets a  thumbs up from our own designer. Check out Flywheel's homepage and you'll see:
A dynamic CTA – convert visitors with a Hello Bar or pop-up CTA
Live chat option –  your sales team can connect live with visitors that are interested or have questions.
A free ebook sticky box – a non-invasive CTA that will stay in place as a user scrolls on your website.
Multiple CTAs – an appropriate number of CTAs that lead to valuable content for the visitor will increase lead generation.
Try it yourself: Add a dynamic CTA (like a Hello Bar) on your site, which can promote your website's most important content, lead magnets, or a time-sensitive landing page. You can even use this to get visitors to opt-in to a newsletter or blog subscription. Use software like HubSpot Free, Hello Bar, or Privy to make a dynamic CTA for your site.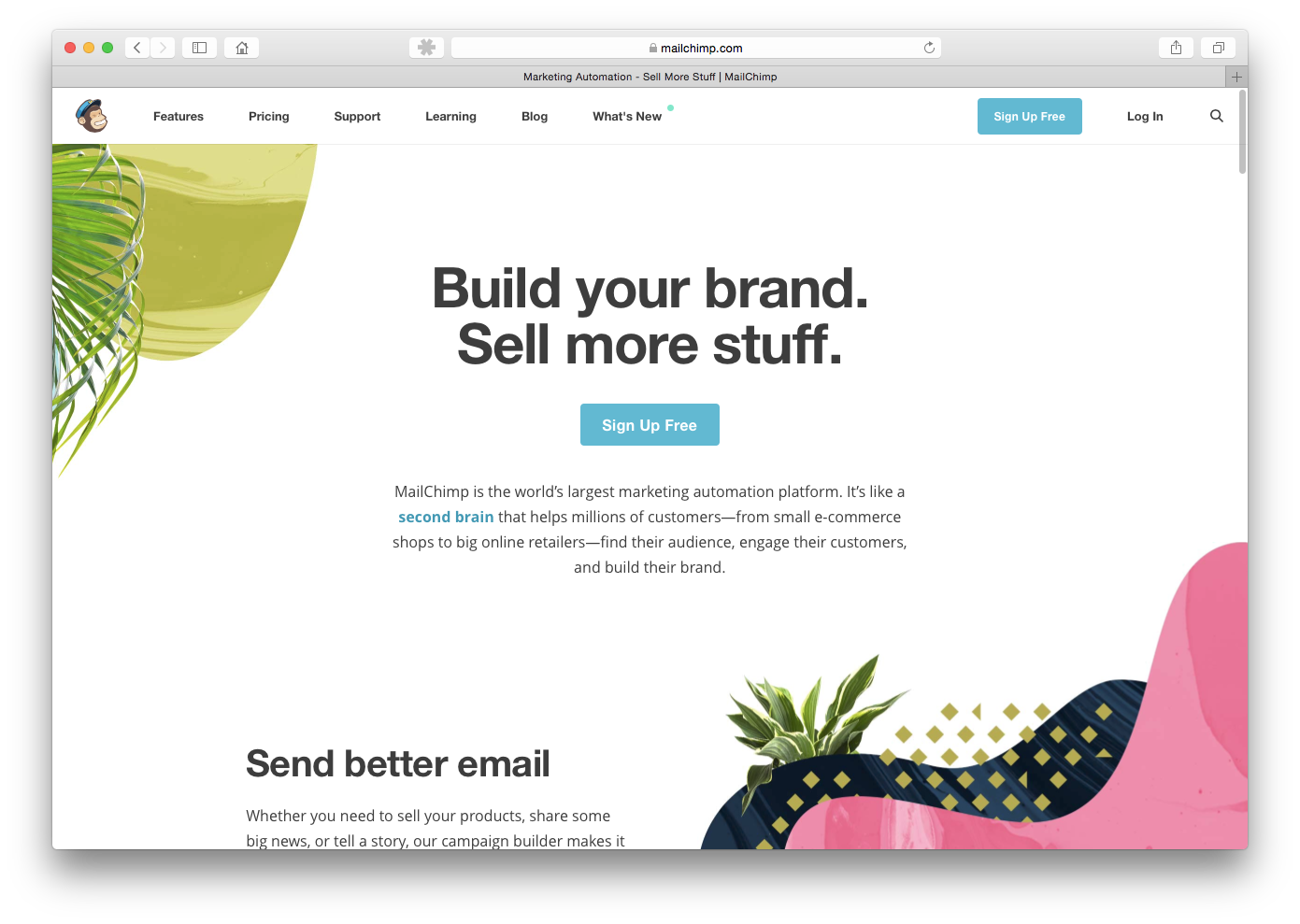 Compared to Flywheel, MailChimp is a little more subdued, but still effective. When you visit MailChimp's homepage you'll see:
Design that makes visitors scroll down – use a page design that visually pushes a user to scroll and read more of your content.
Content that tells a whole story from top to bottom – keeping visitors interested will make them more likely to click a CTA (even if it's at the bottom of a page).
Use of the same CTA in different places – convert visitors to leads who have different user behaviors.
Easy-to-find navigation – encourage visitors to explore more of your valuable content.
Try It Yourself: The design layout of your website can be optimized for lead generation. Having a design that visually inspires the visitor to scroll down exposes more of your content and CTAs.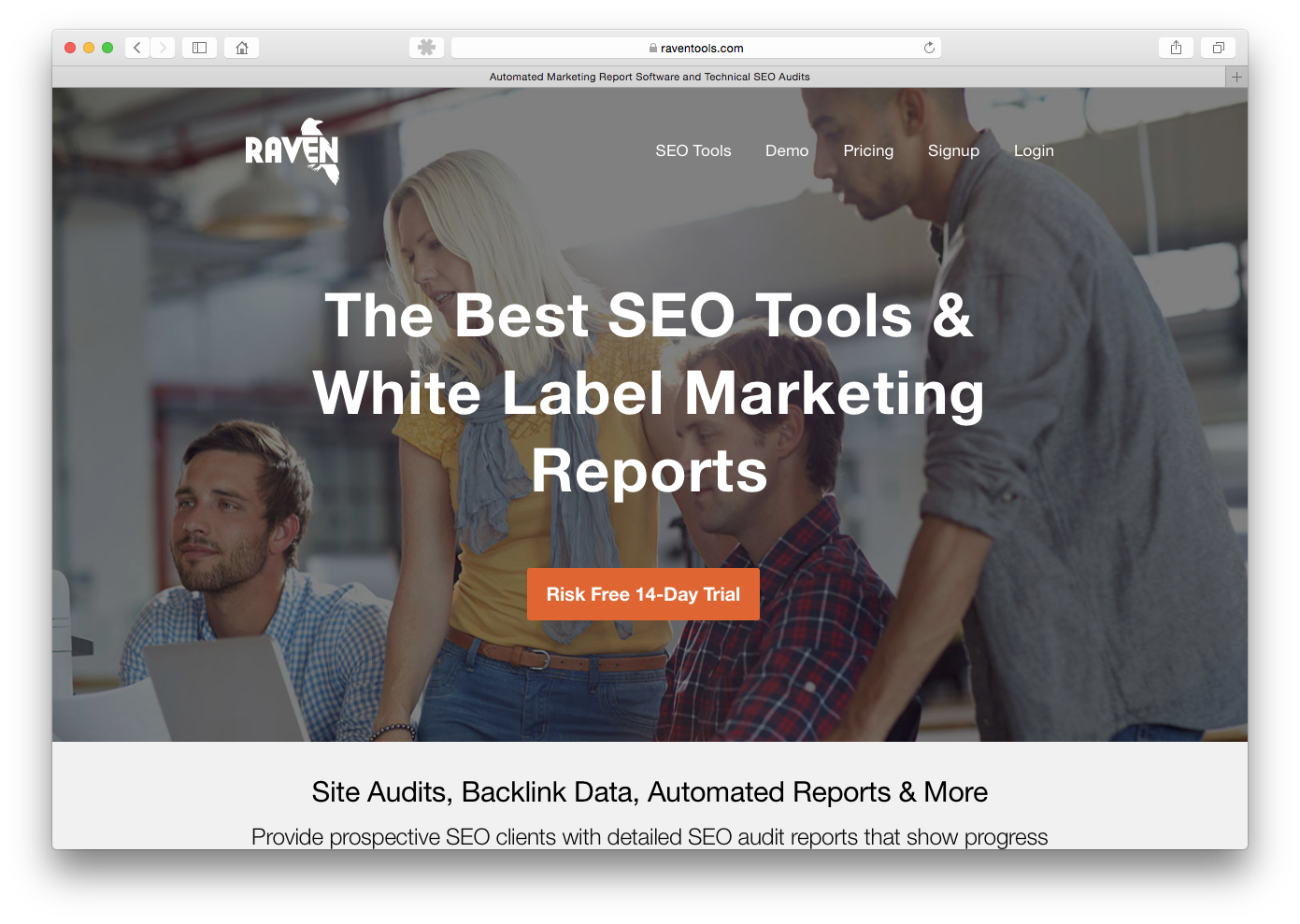 Now here is a tool that we use all the time, especially to measure website performance metrics. Turns out, Raven also provides a great example of lead gen done well. If you check out the Raven Tools homepage you will see:
Bold headline statement – make it very clear what you do and who you do it for in the first few seconds someone lands on your homepage.
Two different CTAs in the headline statement – convert visitors who may be in different stages of the buyer's journey.
Lots of CTAs – different CTAs for different content offers encourage different ideal buyers to convert into leads.
Lots of in-product screenshots – allow your visitors to see your product in use, and move them toward requesting a demo/quote/etc.
Try It Yourself: Be clear about what your company does and how you're different with an engaging headline and imagery at the top of your homepage.
4. Zillow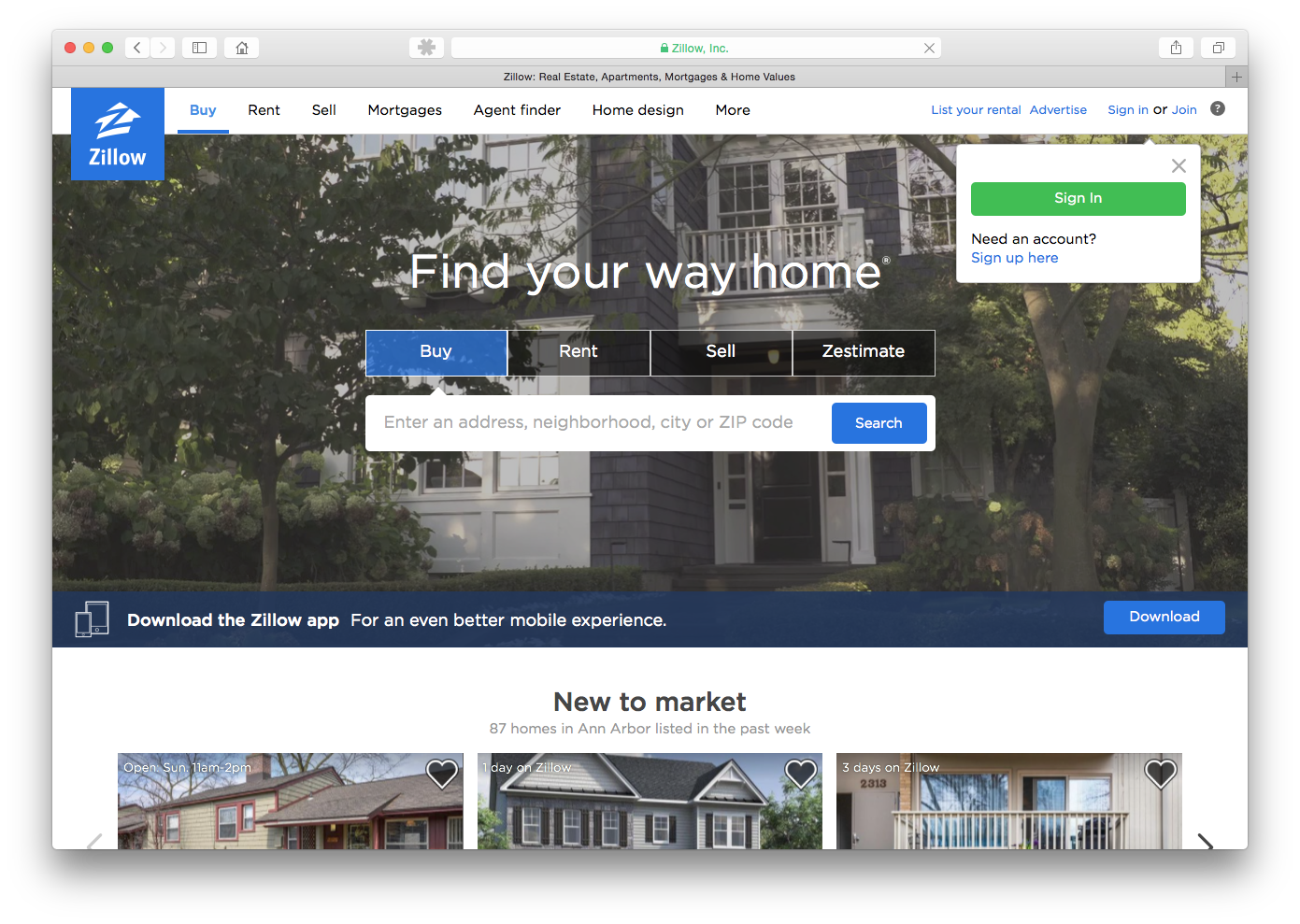 Not only does Zillow do TV commercials well — Zillow has solid online lead generation tactics. This webpage from Zillow shows some great best practices that you should be using on your landing pages:
Well branded, colorful, but not too busy – make sure your visitors know who the content offer is from and keep it consistent with your website branding.
Bulleted list of benefits – focused headline – Be clear and short, encourage your visitors to fill out the form by telling exactly what they get in return
Compelling data as proof points – remember to share data that your personas care about
Form is short – we'd even recommend downsizing to just name, email for a simple content offer
Try It Yourself: Keeping your landing pages short, well branded, and data focused to make them more likely to convert visitors into leads.
5. Airbnb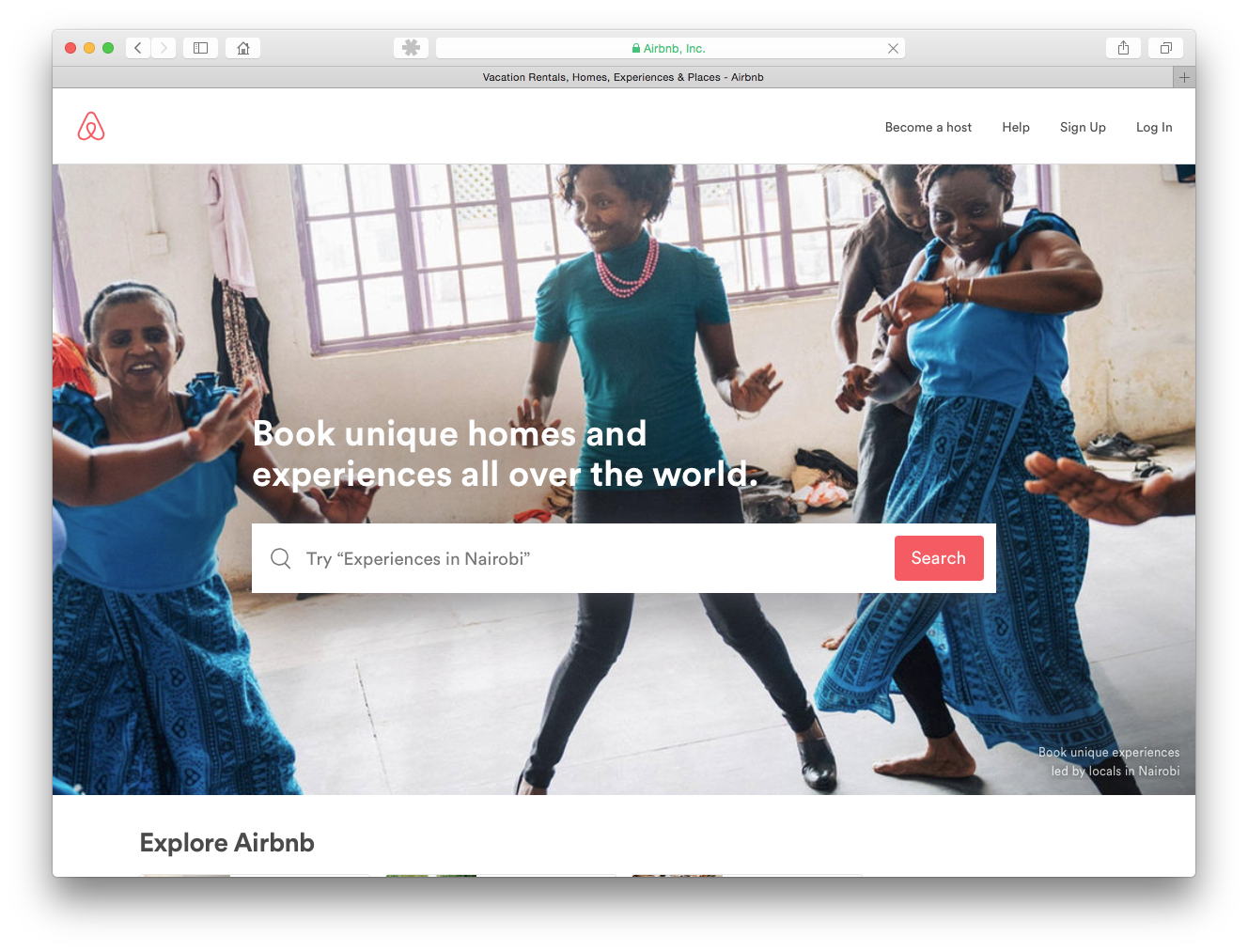 Not only does Airbnb have just a good lookin site, it's functional and optimized for some damn good lead generation. When you hop over to Airbnb's website you'll see:
Gorgeous hero photo – keep your visitors interested in your content with nice photos.
Extremely compelling form content – even making your form interesting can encourage visitors to fill them out.
Clean Design, Nice images – don't make your web pages busy, a nice aesthetic is also a lead gen tactic.
Process outlined clearly – tell your visitors their next steps to guide them down the buyer's journey.
CTAs & sticky bar at top – use CTAs that move with a visitor's scroll to increase the chances of them ending up on your landing pages and forms.
FAQs – providing commonly asked questions and answers is a great way to show how you can help your ideal buyer's pain points.
Try It Yourself: Provide content on your site that clearly communicates and outlines your process and your most frequently asked questions.
Get some help with lead generation
Most of these lead generation tactics are something you can easily apply to your website. However, certain lead generation efforts can require the use of software to install it and even require collaboration with a website developer or agency. One of our marketing efforts for a client influenced over $8 million in closed deals. So, if you find that you need a little help plugging in some software or establishing a good lead generation strategy to generate business,  we are happy to help.
Still Looking For Answers? We Can Help!