6 Things You Need to Know About Borrowing Images Online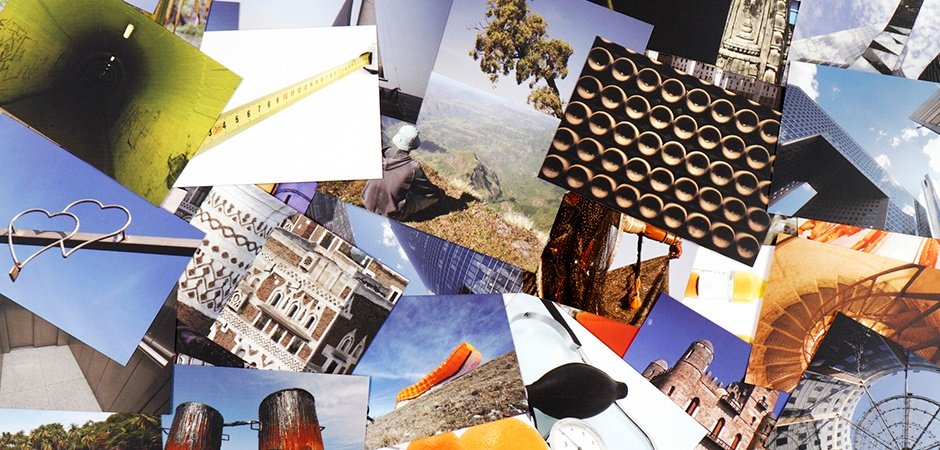 September 18, 2017
Did you know that the World Wide Web is already 27 years old? Wow, that's ancient.
Like many 27-year-olds, the Web is still reinventing itself, which means that things like online etiquette, information sharing, and photo sharing are evolving with it. If you do regular image searches, you know that it's easy to find free images on websites like Pixabay and Flickr. But do you know that it's also easy to violate usage rights in the process?
Copyright Law
When it comes to copyright law, it can be difficult to know what's acceptable and legal. While it's easier than ever to access content like photos and illustrations, it's also easier to accidentally infringe on a creator's rights.
Be aware, for example, that some law firms take advantage of complicated copyright laws to try to make a quick buck.
"More and more 'law firms' and organizations [are] out there looking for copyrighted content as a way of generating business. They then contact the copyright holder… to get the content removed (for a fee of course)." (The Edublogger, Sue Waters)
In other words, they actively search for businesses to make a mistake.No one wants that kind of trouble. And getting a message from a law firm asking you to pay up is terrifying.
These law firms count on ignorance about copyright protections. It's a savvy strategy — trick people into being afraid of what they don't understand, and then ask them to pay a premium to resolve it.
The best way to educate yourself about photo usage is to learn these terms, and then todevelop a process to protect your company:
Copyright: The exclusive right to use and license a creation (image, song, book, etc.). A copyright is granted to the creator for life.
Model release: A model gives permission for their image to be distributed, allowing photos in which they appear to be displayed on the Internet, with certain protections.
Property release: An object or location is allowed to be featured in a stock photo.
Creative Commons: A network that provides free copyrights to a creator who gives their permission on their terms.
Creative Commons License: A free license from a non-profit organization that offers different layers of protection, depending on the wishes of the creator.
Fair use: Using a photo in a way that does not demean the creator, model or property of the image. Most creators will require fair use in their photo.
Additional legal protection (indemnification, legal guarantee): A guarantee from a stock photo supplier that protects consumers from facing and paying for a copyright infringement lawsuit. The supplier will most often assume all responsibility for the supposed infringement and fight the legal battle on the customer's behalf.
Stock photo supplier: A site or online store that creators use to sell stock photos. Part of the proceeds from the sale goes to the website.
License agreement: All details of the legal protections your stock photo website provides, including which license you're buying, their definition of fair use, etc.
Infringement: A breach of the rights of a copyrighted work.
Royalty-free stock photo: A stock photo that allows you to use the image in any way once you have purchased the license.
Rights-managed stock photo: A stock photo that has certain restrictions on its use by the purchaser, e.g., it can only be used for personal or educational purposes.
Commercial vs. personal Use: Commercial use means using a photo to make a profit, like putting it on an advertisement. Personal use is for anything that doesn't involve financial gain, such as including the image on your personal blog or using it for educational purposes.
Be a Good Online Citizen
Now let's take a look at six things you need to know to avoid image copyright violations.
1. Creative Commons
Copyright applies to all images, even personal photos. When anything is made and published by a creator, it belongs to them, whether or not they put measures in place to protect it. But here's the catch: it is up to the creator to make sure no one uses their photos without their permission.
Most professional photographers allow their photos to be sold on stock photo websites like istock.com. They detail the ways in which they want their photo attributed, and how it's protected, most often under a Creative Commons License. Each license features protections that are understandable to lawyers, laypeople, and machines. This makes the conditions of image use pretty clear. And if the creator's conditions are violated, that's copyright infringement.
2. Copyright Infringement
Without permission from the creator and/or supplier, you cannot:
Use all or part of the image
Use the image beyond the scope of a license (i.e., Creative Commons)
Adapt the image
Ask another photographer to recreate the image
If a copyright infringement occurs, who is responsible?
The person who infringes
Anyone who publishes the image
Anyone who authorizes or encourages the infringement
Employees who use an image that has been infringed by their employer
Whether intentional or not, if you use an image without the creator's permission, you are still held responsible.
Common copyright violations occur:
By doing anything defined as infringement
By not attributing an image licensed under Creative Commons
By using an image you got from Google Images
By using an image without property or model releases
By not applying fair use to an image, even if you purchased a license for that image
3. Google Images
Google Images pulls photos from different websites to provide the search results you want, but this doesn't mean taking an image from a Google search allows you to use it free or that it has no copyright protections. You are still accountable for researching the protections on the photo. You'll need to follow stock photo site terms of use to make sure you're following the rules.
Those same rules apply if you buy an image from a reputable stock photo supplier, as you should do. If a creator thinks you have applied unfair use to their image, or if you are using it commercially when they only offered the image for personal use, then they can still claim copyright infringement.
Here are two great free stock photo websites:
Flickr: A website where people share photos on a public forum. You can use these photos free on websites other than Flickr, as long as you link that photo back to Flickr. Pretty straightforward, right?
Pixabay: Another great website that allows you to share, comment, and tweak the photos you find on their site, Pixabay has a few guidelines on what's appropriate and what's not. And you don't need to give credit to the creator on the photos you post.
4. Creators and their Lawyers
Web crawler technology has evolved, making it much more sophisticated and accessible than ever. In other words, your unlicensed image won't go unnoticed forever.
Creators who are intending to issue a claim against you for copyright infringement are required by law to give the customer and supplier an official notification of their intentions. In many cases, you can resolve the issue by removing the image from your site. That's the best-case scenario.
Some law firms, and the creators who hire them, will ask you for compensation, usually in the thousands of dollars. Depending on the license agreement of the stock photo company you used, you might have to pay them. However, if they demand a ridiculously large sum, e.g., a three-thousand-dollar flat fee, don't pay it without researching what is reasonable for the situation.
5. Stock Photo Suppliers
Stock photo websites tend to give additional legal protections to those who use photos from their site. If a law firm comes sliding into your direct messages (DMs), you can call your supplier, and they'll take care of the legal battle and the fees.
You'll be able to read more about this in the license agreement, on the bottom or top navigation of the site. But all of these protections are useless if you don't buy the license in the proper way and attribute your image correctly.
6. Stock Photo Attribution
Stock photo rights are pretty simple. There are two main types: royalty-free and rights-managed. Royalty-free allows you to use the photo you've purchased wherever you want, just apply fair use. A rights-managed image stipulates certain requirements for its use even after you buy it, like a certain geographical location or duration of use.
When you create a photo attribution, don't make it too complicated. A sentence or less will do. Be sure to include:
Title. The name of the work. If there is no name, use the word "photo."
Author. Someone created it, so add their name and a link to their profile.
Source. You got it from somewhere. Note the name and the link of the site from which you bought the image.
License. This is more often than not a Creative Commons license, of which there are 6 types. Link it to the type that corresponds to the image.
Now that you're familiar with the terms of copyright law and the things you can do to avoid potential copyright infringement, make sure you choose a legitimate supplier that offers you additional legal protections when you purchase an image. Always read the entire license agreement. After you buy the image and post it, make sure you attribute it according to the wishes of its creator and/or the supplier.
Finally, and most importantly, if you receive any type of notification accusing you of infringement, contact your supplier immediately to determine if you have violated a copyright. You don't deserve to pay for an honest mistake.