Cool Marketing Tools You Should Start Using Right Now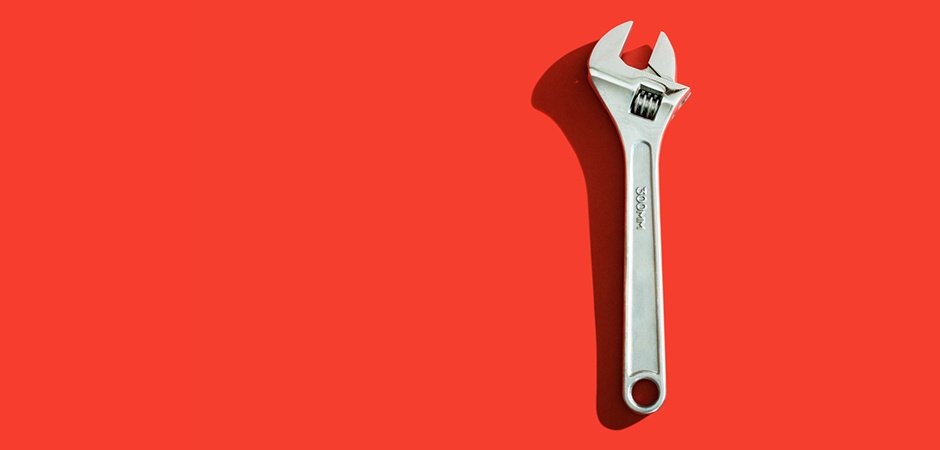 September 13, 2017
Every marketer needs tools that make life easier and get the job done. As a HubSpot partner agency, and we're constantly writing about how great HubSpot is. It's the go-to marketing and sales automation platform for our clients, as well as ourselves.
But you need more than robust marketing automation software. You need specialty tools for things like SEO, hashtags, email, website analytics and more. We've discovered some really cool tools that help us understand our customers, measure our success, and improve our content. We thought you'd like to check them out.
6 Tools No Marketer Should Be Without
What is it? Seventh Sense is a tool that will increase email engagement and boost revenue for HubSpot and Marketo users.
What does it do? Are your emails getting moved to the trash before they're even opened? The problem might not be your subject line, but your timing. Seventh Sense delivers your sales and marketing emails to your recipients at the ideal time—when they're in front of their email. And it integrates with HubSpot for tracking metrics!
Why do we love it? We use Seventh Sense to schedule email sends for each individual contact, based on the time they're most likely to open it. Seventh Sense offers a number of pricing options for start-ups to enterprises.
Cost: With packages ranging from $9.99/month to $599.99/month, you're sure to find something that fits your particular needs as well as your budget.
What is it? Hotjar is a tool that offers you a simple way to understand your greatest opportunities for growth on your web and mobile sites.
What does it do? While HubSpot and Google Analytics can tell you how well a page has performed, they can't tell you why. Hotjar fills that gap and gives you terrific insights about user behavior on any page of your website.
Why do we love it? We use Hotjar to create heatmaps that show us exactly where people are clicking on a page, and how far they scroll. We can also record visitors and see how each visitor is interacting with the site. It also lets us create polls and surveys for gathering users' opinions in order to create a better experience and to ensure that we're delivering the highest-quality content possible.
Cost: There are multiple tiers available for business users, ranging from $89/month for 20,000 pageviews/day to $989/month for 800,000 pageviews/day. Need more pageviews? Talk to them, and they can create a custom plan for you.
What is it? Wondering if your site is mobile friendly? Google's Mobile-Friendly Test will give you the thumbs up or thumbs down.
What does it do? Remember Mobilegeddon? A few years ago, Google launched a batch of algorithm changes designed to push mobile-friendly websites to the top of search results, ahead of non-mobile friendly sites. With this heavy priority on mobile-optimized websites, it's important to know how yours stacks up.
Why do we love it? Google's own tool is the best way to determine if Google considers your site mobile-friendly. Just enter your URL and Google tells you if you're mobile-friendly or not. If not, you'll get a list of issues and suggestions for correcting them.
Cost: It's free!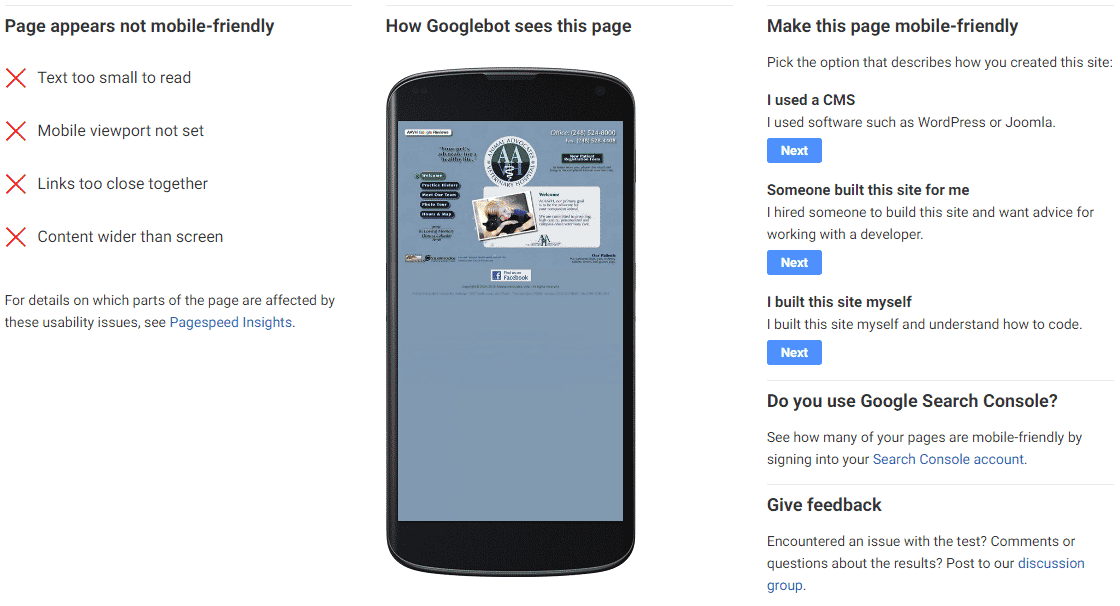 What is it? Right Relevance is a tool we use to find out what people are talking about in a given industry, as well as how much authority those people have.
What does it do? It searches more than 40,000+ structured topics to find the inductive ranking from topical influencers as well as curates relevant content from top experts.
Why do we love it? We can use this information to interact with these folks—which means that if one of these people with authority retweets or shares our post, we benefit from reaching a greater number of people, and what amounts to a recommendation of our content by someone people respect in that industry.
Cost: Starting at $500/month, you'll get a free 30-day trial to determine if it's right for you.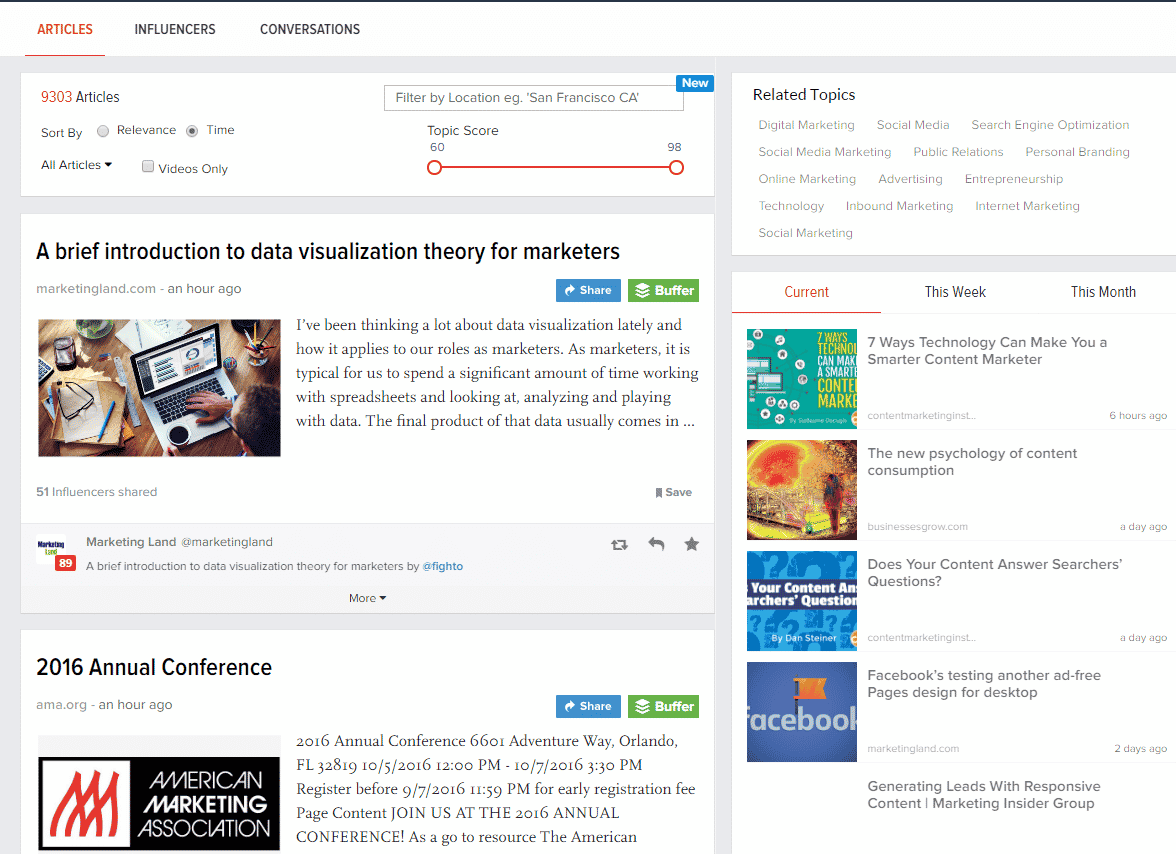 What is it? RiteTag can help you find the right hashtag—and it'll even tell you if the tag is good for immediate results or if it's more likely to get seen over time.
What does it do? This tool offers you immediate feedback on your hashtag choices as you type with a color indicator that tells you the strength of your hashtag. Use it on any social media platform; RiteTag will also alert you when a new hashtag appears for your particular topic.
Why do we love it? You want your tweets to trend, but you're just not seeing the engagement you'd hoped for. You're peppering your posts with hashtags to increase visibility, but maybe you're using the wrong hashtags. If you pick one that's obscure, no one will see it because they're not looking for it. If you pick one that thousands of others are using each day, it'll get buried in the noise. Enter RiteTag. It will help you find the hashtag you need to set your posts apart.
Cost: There are multiple tiers available, from $12/month to $49/year, depending on the features you need.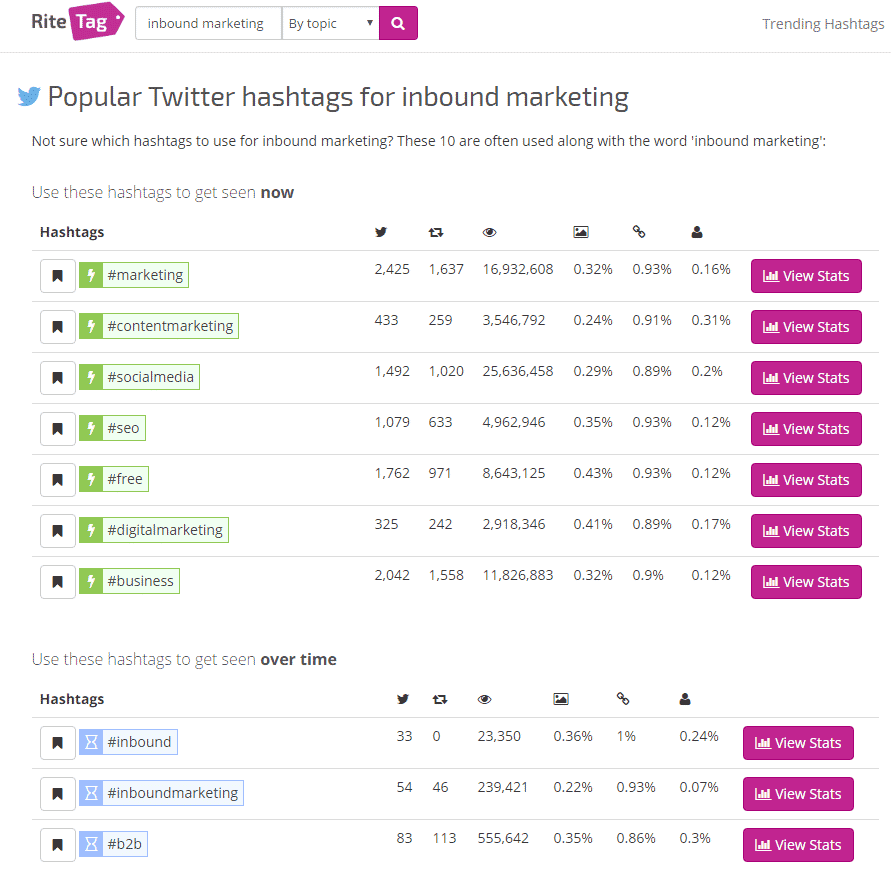 What is it? You can examine your social performance through mentions, backlinks, reach, and reach over the course of a week. Bring all of that together and compare it side-by-side with your keyword rankings.
What does it do? Raven tools takes Google Analytics to the next level, bringing together your website, social media, and SEO. Use the dashboard to track your website traffic and break it down just as you would using Google Analytics. All done through a simple web crawl of your marketing platforms. Raven Tools is your one-stop-shop for online performance metrics.
Why do we love it? Raven Tools is a great hub for keeping an eye on the website analytics and SEO. You can track keyword rank over time, perform a technical SEO audit, and monitor backlinks (just a few of the many features).
Cost: There are two levels available for Raven Tools. Pro is perfect for marketing consultants and small agencies, offering access to four users at $99/month. Agency is better for mid-size and larger teams, with access for unlimited users at $249/month.
The best part about these tools is they're easy to use—and fun to discover. Try them out and see how they'll help boost your marketing ROI.
Next Steps
Interested in learning more about how to personalizing your emails, increase website traffic or improve your marketing strategy? We'd love to talk. Schedule a free marketing consultation today.