Clean Your HubSpot Email Database: 3 Tips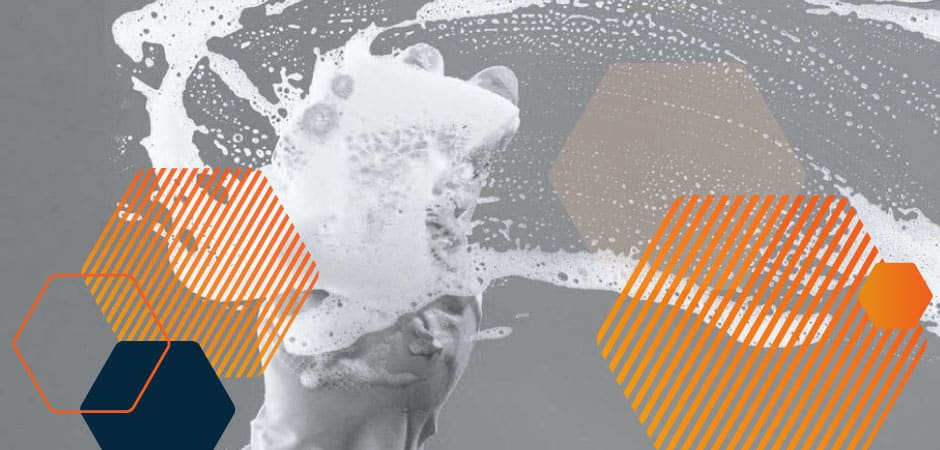 December 10, 2018
The joys of email marketing include high open rates and high click through rates. The horrors include being marked as spam or being blacklisted. The best way to increase email marketing ROI, and avoid trouble is to keep your email database clean.
It's Important to Clean Your HubSpot Email Database
Regular maintenance of your email marketing contact database will increase the quality of your contacts and improve deliverability. A clean database will also help you avoid being marked as spam, and keep you from violating the GDPR.
Spam complaints are serious. A complaint rate of 0.1% on a single email is a red flag that will increase your chances of bouncing or landing in the spam folder.
Enough spam complaints can put you on the radar of the Internet Service Providers (ISPs). How do they catch you? Spam traps.
There are two kinds of spam traps: pristine and recycled. You can read about both right here.
Terrified yet? Read on to get your database cleaned up.
3 Things To Do Right Now To Clean Up Your HubSpot Database
Cleaning up your database is a big job. Break it into three tasks:
1. Create a list of unsubscribes and contacts to delete
Instead of using the export unsubscribes and bounces as suggested by HubSpot through the email tool, we suggest creating a list with varying criteria to accurately delete bad contacts. Why? When using the HubSpot export – the hard bounces and soft bounces are not delineated accurately. Soft bounces are included within the Hard Bounce list of contacts, and you don't want to delete those as you can still try to contact them.
Create a list in HubSpot with contacts who have unsubscribed from all communication, or who's emails have bounced greater than one time, combined with a last activity date criteria. We often use 6 months as a good criteria for last activity but this range may vary depending on how often you publish new content or send out marketing emails.
2. Create a list of unengaged contacts to cut down on your graymail. (see more on un-engaged contacts below)
3. Segment all good, clean contacts into lists so you can market to them based on their interests and demographics. 
Which Contacts Should You Delete From HubSpot?
First, we need to point out that not all contacts should be deleted outright. Unengaged contacts, for example, need to be put on a list of unengaged contacts, not purged from your database. This is because they might just need to be re-engaged in order to become viable contacts again.
With that said, some contacts…just gotta go.
The following contact types should be deleted:
Event attendees (conference or trade show) who did NOT provide you with their contact information
Emails you added where you guessed the address based on the company format (cheater!)
People you added from social media (like your LinkedIn contacts, busted!)
Contacts from an unknown source
Hard bounces
Unsubscribes
Contacts from purchased lists
A word on purchased lists…
We know. You bought a list. And you want to use it. If you were our clients, we'd tell you No Way.
And you know what? You'd thank us for it.
Purchased lists are full of people who did not opt in to hear from you. They have no idea who you are, and emailing them out of the blue is spamming them.
Any contacts from purchased lists should be immediately deleted or at least imported as an opt-out list to keep you from spam violations.
And don't reach out the the folks on that list to see if they would like to opt-in. Reaching out to them is a direct violation of CAN-SPAM compliance laws.
You can in fact, delete entire contact lists from HubSpot. Read how to do that here.
What is the Right Way to delete contacts from HubSpot?
To delete a contact from the contact record:
In your HubSpot account, navigate to Contacts > Contacts.
Check the name of the contact you want to delete.
Click delete from the actions that appear at the top of the table.
Should We Email Contacts We Meet At Events?
Just because they dropped by your trade show booth, doesn't mean they want your marketing emails. That said, if someone expressed a legitimate interest in your company, and possibly gave you a business card, you could add them to your database.
HubSpot recommends only reaching out to contacts that have deliberately opted in to receive email.
To make it easier on yourself, set up an iPad, tablet, or laptop at your trade show booth and have them fill out a form that allows them to opt-in right there.
Re-engagement Campaigns for Unengaged Contacts
Before you delete someone who might be a good contact, but is showing little to no engagement with your content, consider a re-engagement campaign. Run re-engagement campaigns if contacts have not been engaging with your content within the past year on the properties listed in the bullets here:
Last email date
Create date
Recent conversion date
Last form submission
Last email opened
Last email clicked
Last reply
Last date purchased
Re-engagement campaigns help you confirm whether or not a contact no longer wants to hear from you, or if they just needed a little nudge to get re-engaged. It's not over until they unsubscribe. Try 'em one more time.
Cleaning Up Your HubSpot Account – Beyond Email Contacts
HubSpot is a robust marketing automation platform, but just like your car, it needs regular maintenance for optimum performance and safety. In addition to your email database, we recommend that you conduct yearly clean up of your HubSpot portal and CRM. In Part 2 of our HubSpot clean up series, we'll take a look at how to get your HubSpot portal shipshape for the new year.
Need help with your HubSpot account? Schedule a 30-minute free consult to talk to an expert.
Still Looking For Answers? We Can Help!