Whole Brain Clients Named to the 2014 Inc. 500|5000 List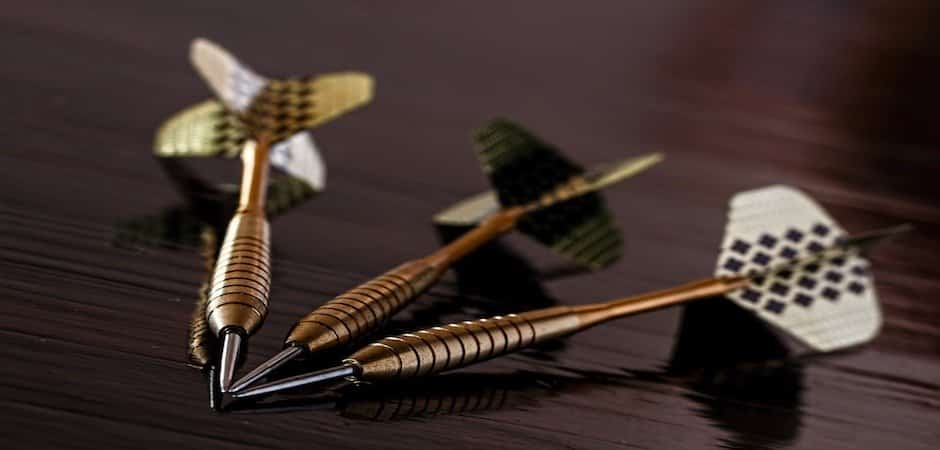 September 2, 2014
We are proud to announce that four of our clients have been named to the 2014 Inc. 500|5000 list of the fastest growing private companies. Congratulations to Dynamic Language, Memphis Invest, Red Level Networks, and Total Security Solutions!
Dynamic Language ranks #4934 on the Inc. 5000
For more than 25 years, Dynamic Language has provided superior language translation, interpretation and localization services to clients around the world. A member of the Small Giants community, Dynamic Language started as a small language service company, but it has grown to become the largest translation company in Seattle and one of the largest language service providers in the United States.
Dynamic Language is a 7-time consecutive Inc. Honoree, and this year they ranked #4934 with three-year growth of 44%.
The Whole Brain Group recently launched a new website for Dynamic Language to support the new content strategy we developed for them. We restructured the site architecture and content to sharpen messaging and improve usability, and we implemented SEO best practices to boost their site's visibility in search engines. Finally, we integrated the website with Google Analytics and HubSpot marketing automation tools for powerful performance tracking. The result is a beautiful website that is strategically optimized to help Dynamic Language reach the next level of growth in 2015.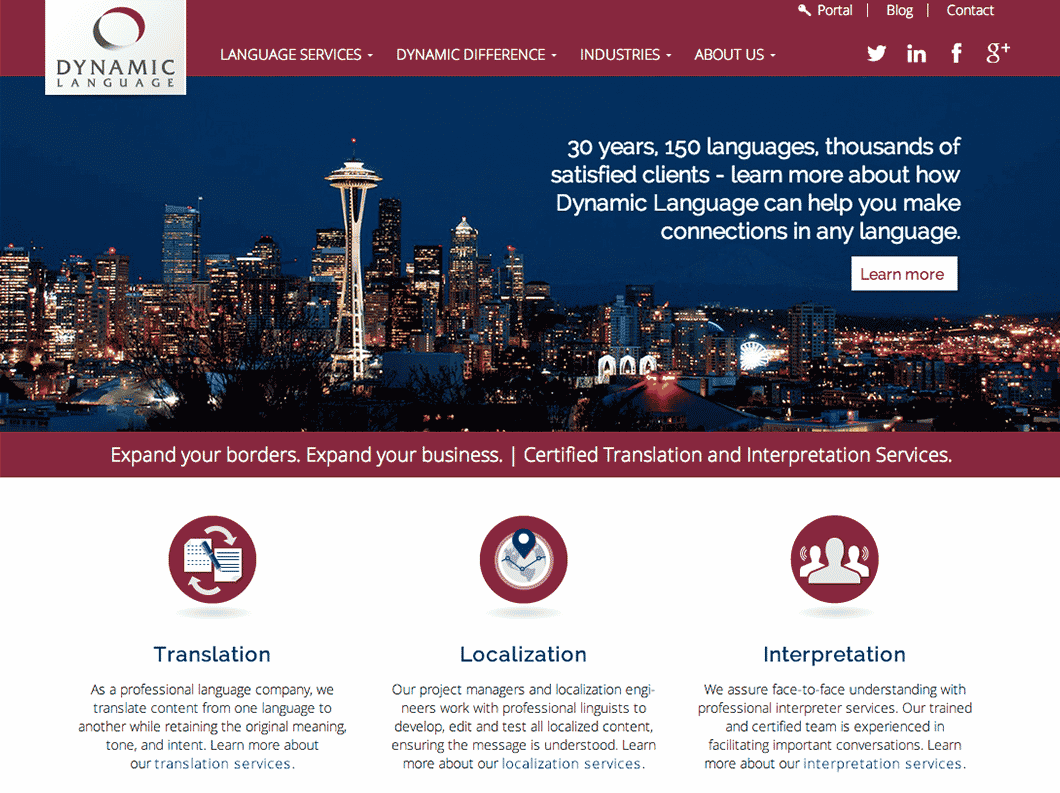 Memphis Invest ranks #1355 on the Inc. 5000
Memphis Invest provides single-family rental real estate investment services, property management and tenant relation services to clients worldwide who are looking to build their residential real estate investment portfolios.
Appearing for the third straight year on Inc Magazine's list of the fastest growing companies in America, Memphis Invest ranked #16 among all Tennessee companies, and #1355 overall. With an impressive 318% growth rate, the Memphis Invest team has added 32 employees in the last three years alone.
We recently launched a new blog for Memphis Invest, and have completed a number of projects for their sister company, Dallas Invest.
Red Level Networks ranks #3853 on the Inc. 5000
Red Level Networks is a full-service advanced infrastructure solutions company in Novi, Michigan that designs, installs and provides enterprise-strength network support for small and midsized organizations.
Appearing for the fourth straight year on the Inc 5000 list, Red Level Networks ranks #3853 with an impressive 80% growth rate over the last three years. This is just the latest in a series of awards and honors Red Level Networks has recently received—including being named one Metro Detroit's Best and Brightest Companies to Work For and Microsoft's Heartland Partner of the Year.
The Whole Brain Team has been working with Red Level Networks to create an online marketing strategy that connects their value with the needs of growing companies. We recently launched a refreshed website designed to support their new strategy — and we continue to provide the strategic counsel, design and expertise Red Level needs to connect the right solutions to the right clients at the right time.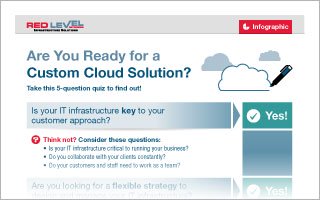 Total Security Solutions ranks #4602 on the Inc. 5000
Founded in 2004, Total Security Solutions (TSS) plans, produces, and installs custom bullet proof systems that fit the design of virtually any work environment. The TSS team thrives on solving complex security problems, and provides the most comprehensive line of bulletproof products in the industry.
Total Security Solutions joined the Inc. 5000 for the first time this year, ranking #4602 with a three-year sales growth of 55%. TSS has added more than 15 jobs in the last three years, and has expanded its manufacturing facility in Fowlerville to make room for additional staff and equipment.
The Whole Brain Group team provides the marketing momentum TSS needs to continue their growth. We've worked closely with the TSS leadership team to clarify the company's core values, competitive advantage, and brand messaging in order to attract like-minded employees, customers, and partners. We work side by side with their sales and production teams to create compelling content, educate and nurture leads, provide trade show support, and automate processes to improve efficiency.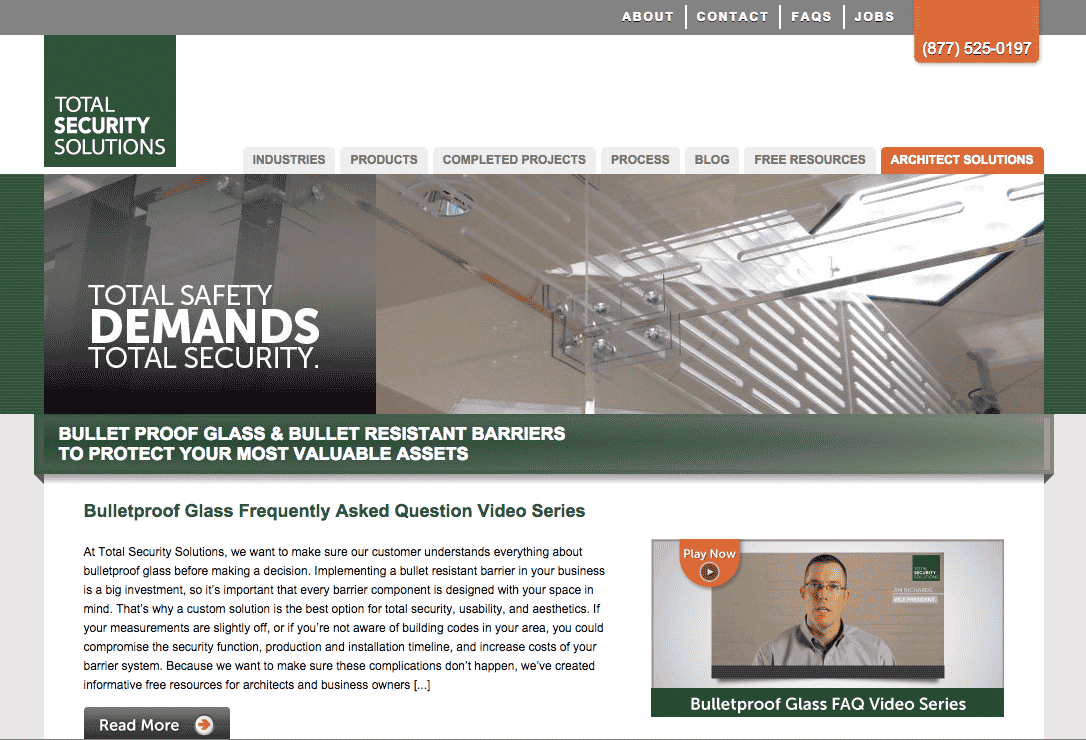 Onward and upward
We're so excited to see our clients achieve their growth goals, and we can't wait to see what they accomplish in 2015!