Rock Your Company Culture by Making Love in the Workplace""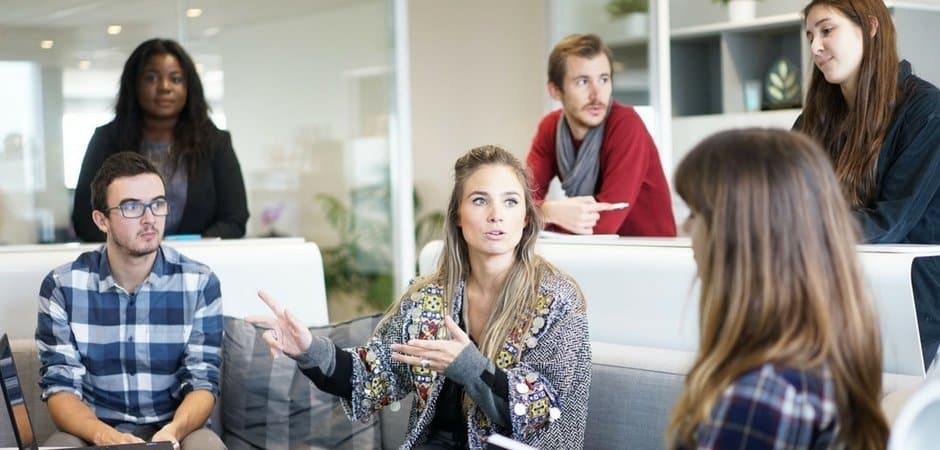 December 3, 2015

If you want to improve your company's culture, you need to start making love in the workplace.
We just hosted the Ann Arbor Small Giants chapter meetup with guest speaker David Mammano, author of the book Make Love in the Workplace. And we learned some fantastic principles about how to strengthen your company's culture. It's all about making love…sort of.
Here are 4 tips we gleaned from David about what it means to make love in the workplace and boost your company culture:
1)

Take Your Team on Field Trips

Remember how it felt as a kid to get away from school to visit some place new? Not only was it an inspiring adventure, it provided an opportunity for you to learn in a way that the classroom couldn't provide. The same is true at work. Your staff need to develop their skills and be inspired, and their desk isn't always the best place for that to happen.

People often worry about how their staff will make up the work from the time spent away. The answer? Trust. Your team will be more than overjoyed with the break in routine, and their work will still get done.

At The Whole Brain Group we do something called "Destination Unknown." We kidnap our staff and take them somewhere nearby for a quick ice cream treat, or a walk in the park. They don't know where they're going, so it's a fun surprise in the middle of the day. We even planned a Destination Unknown for our local HubSpot User Group at the INBOUND 2015 conference in Boston. We had a blast at the Lookout Rooftop Bar at The Hotel Envoy.
2) What Matters to Your Employees Matters to the Company
Company culture flourishes when your company cares about the things that are most important to your employees. For example, ask your staff for their children's birth dates. Then, send their kids a birthday card and include a gift card to the movies. Not only will the kids be delighted, you'll be sending a huge message to your employees that you care about their families. David shared the story of a collegue whose child's response was, "Mom, you work for the best company."
3) Make New Employee Orientations Special
The first day on the job should feel like a homecoming celebration. Send a bold message that you're excited your new employee has arrived.
Have their business cards ready on their desk. Give them an itinerary for their first week to ease them into their new environment and expectations. Take them to lunch during their first day. Have their email setup and computer ready to go. Make them feel like a rockstar from Day One.
4) Grant Paid Time Off to Volunteer with a Local Community Event or Organization
At the WBG, staff can contribute up to four hours a month because they're committed to giving back to a favorite cause. Our brainiacs give back to the Red Cross, SafeHouse Center, Small Giants Community, and the Ann Arbor HubSpot User Group, among others.
Articulating your company culture doesn't always come easy, but if you start by being authentic to yourself, your clients, and your business colleagues, then it will be motivated by the right reasons. At the WBG, our culture is shaped by our core values, which serve as a guide to keep our environment fun, family-based, and purposeful.
Want to learn more about shaping the culture of your company? Consider attending a local Small Giants event.