Create Email Newsletters from Your Blog Content with MailChimp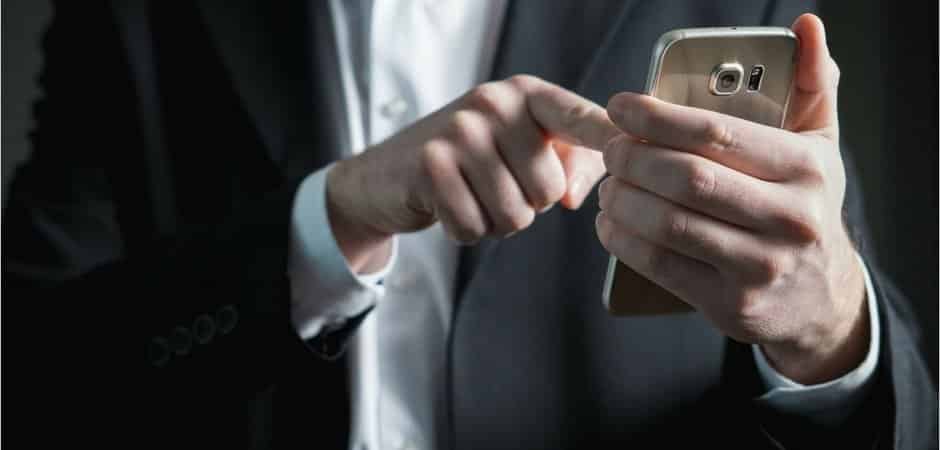 May 10, 2012
Not everyone is glued to their twitter account, breathlessly waiting for you to announce your latest blog post! If you're using social media as your only method of circulating your blog content, you may be missing out on traffic from visitors who prefer to receive updates via email. With an RSS-driven email campaign, you can create another channel for people to read & share your blog content, and you can save time & money on your marketing at the same time!Smart Monkeys Use RSS-to-Email Campaigns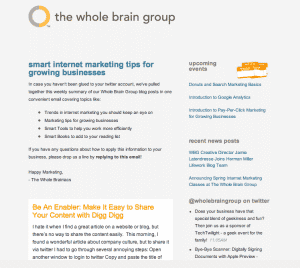 Using MailChimp, we've created an RSS-to-Email newsletter called "Smart Internet Marketing News & Tips for Growing Companies" using the feed from this blog. With just a few clicks, we set up our campaign to automatically get sent out once a week on the same day & time.
MailChimp scans our RSS feed for new posts, and only sends the campaign if new content has been added since the last mailing. As long as we keep adding fresh content to our blog, the email campaign will keep getting sent out with no extra effort on our part! And if we get lost in the jungle and miss a week of blogging, there's nothing to worry about – MailChimp knows there's nothing new in the feed, so no email gets sent out.
To see this time-saving technique in action, subscribe to our newsletter. Within a few days, you'll receive your first issue, and you can get outside and enjoy the warm weather without worrying about missing another fascinating blog post from the Whole Brainiacs!
MailChimp provides excellent step-by-step instructions for creating your own RSS-to-Email campaigns. If you're not nerdy like we are, you may want help from a professional, so feel free to contact our team of internet marketing maniacs for assistance.