How Can Email Marketing Help My Business?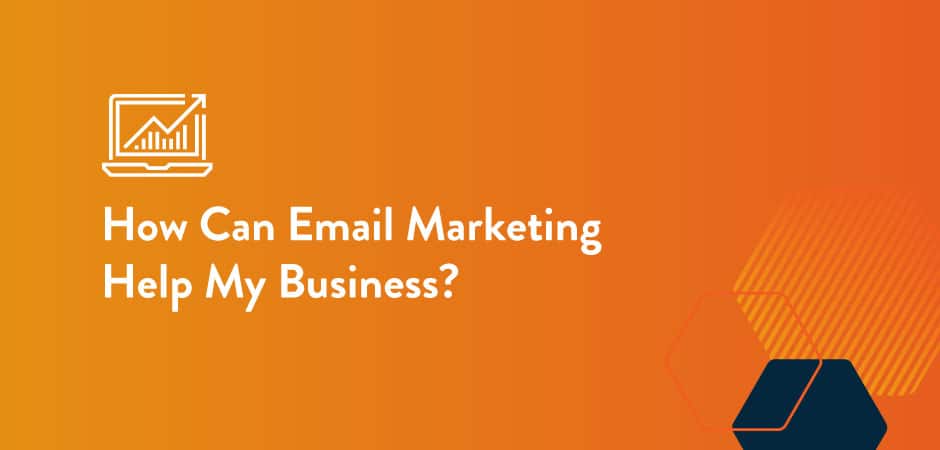 August 2, 2023
A big, healthy marketing budget can be extremely effective — just look at Apple's annual marketing spending of $1.8 billion. For businesses that have a smidge less than $1.8 billion to spend on marketing, email marketing is an incredibly efficient marketing budget equalizer. On average, email drives an ROI of $36 for every dollar spent, higher than any other marketing channel, according to Litmus (which is, admittedly, an email marketing company).
In addition to being cost-effective, email marketing is a highly effective strategy for businesses to connect with customers, expand their customer base, and enhance their reputation. In this blog, we'll dive into what email marketing is and the numerous advantages it offers to your business.
What Is Email Marketing?
Email marketing is an essential marketing channel for businesses, allowing them to communicate new products, sales, and updates to their customers. It has a high return on investment and is a key component of most businesses' inbound strategies. Unlike the traditional approach of mass mailing, modern email marketing emphasizes consent, segmentation, and personalization. While this may appear to be time-consuming, marketing automation takes care of the majority of the work. Ultimately, a well-planned email marketing strategy not only boosts sales but also fosters a sense of community around your brand.
Email marketing provides small businesses with many benefits, including:
Strong Customer Relationships
Keeping your customers informed and engaged is crucial for your business. However, reaching out to each customer individually can be time-consuming and expensive. That's why email marketing is the most efficient and cost-effective method to provide timely updates to your valued customers.
Regular newsletters are a fantastic way to share information about your latest product launch, upcoming events, and any news related to your business. When customers have willingly provided their email addresses, it is important to take the initiative and maintain contact with them by sending out engaging emails. Shyness should not prevent you from reaching out to your audience.
Still skeptical about the effectiveness of email marketing in reaching your customers? Consider this: before even getting out of bed, most people check their phones for email updates. Imagine if your business could be one of the first things that comes to someone's mind each morning. With email marketing, you can make that happen.
Develop Your Brand
Email marketing is an effective method to establish your brand as it allows you direct access to the email inboxes of your existing or potential customers. By providing regular updates, you have the chance to cultivate a distinctive voice, style, and image for your subscribers. Take the opportunity to shape your brand by creating a brand guide and adhering to it in every email you send. This not only allows you to connect with your subscribers but also strengthens your brand identity in their minds.
Added Efficiency of Time and Budget
In a small business, time and budget limitations are inevitable. Unfortunately, options like buying a Super Bowl advertisement are generally out of reach for most small business marketing budgets. Even targeted direct mail campaigns, which deliver flyers to nearby mailboxes, can be expensive. From design to printing and mailing, each flier delivery can cost several dollars. If you distribute flyers to a thousand people, your campaign quickly becomes very costly, with no guarantee of success.
Creating an effective email marketing campaign is simple and efficient. It allows you to reach a wide audience at a low cost. By sending emails directly to potential customers, you can avoid the expenses associated with traditional mail campaigns. In terms of value, email marketing is one of the most cost-effective marketing strategies for your business.
Trust Hivehouse For Your Email Marketing Needs
Email marketing is an invaluable tool for small businesses, and with Hivehouse, it has never been easier to take advantage of its many benefits. With our comprehensive package of email marketing services, you can create and send personalized newsletters, offers, and updates to your customers – quickly and easily. We help you maximize your ROI by designing effective campaigns that will keep your customers engaged and informed.
Contact us today to discuss how we can help you get the most out of your email marketing campaigns. Our skilled team of experts is ready to take your business to the next level with our advanced email marketing solutions.
Still Looking For Answers? We Can Help!