How to Boost Your Email Click-through Rates by 47%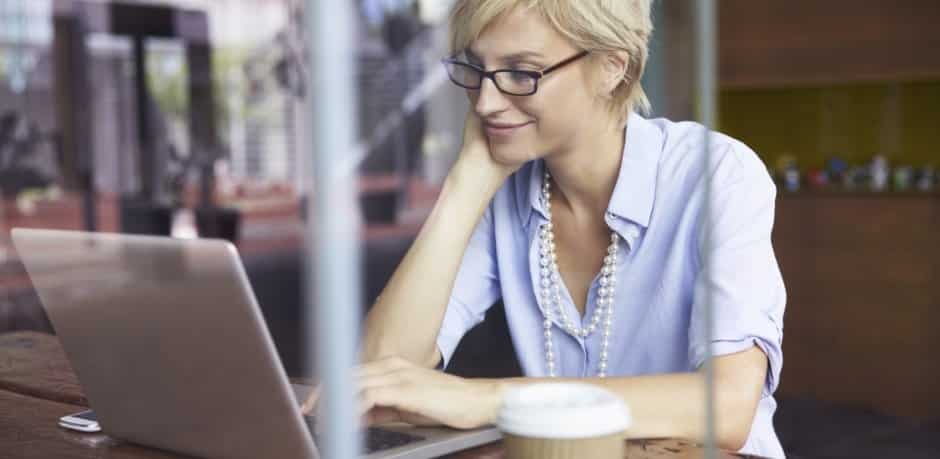 June 29, 2017
Depending on who you read, you can get anywhere from a 32% increase to a 47% boost in email click-through rates—just by sending your emails from a person instead of your company. That one tiny tweak to your emails can be the difference between $10M in sales this year and $14.7M. Here's why…and how to do it.
The Power of Personalized Emails
Your personalized marketing emails still come across as standard marketing emails. Because so many B2B companies are using automation, your leads are used to seeing some personalization in marketing emails—like their names in the subject line.
This works well at certain points along the buyer's journey—but later into the process, your emails should start to feel like they were sent from a real person in your company who's offering some help on a specific issue.
Effective personalization uses your name too—not just your lead's name.
Humanize Your Emails
Once your leads are sales-qualified and assigned to a HubSpot Owner, it's time to start sending automated emails from an actual human—your salesperson—instead of from the marketing department.
You want to do this in the later stages of the sales funnel. At this point, your prospects are becoming invested in you and they're looking for information on specific issues. They expect an answer that speaks to them. 
Instead of sending emails from a generic email address, simply change the "From" name and address  to the owner's name and email address and add their personal signature line to the email.
This change alone is enough for you to see an increase in the open and click-through rates.
How to Send an Automated Email from an Actual Salesperson
Personalized emails from a salesperson ("Bob") should include two things:
Bob's name and email address in the "From" line
Bob's signature line
When you make "Bob" the HubSpot Owner for a lead, his name and email address are automatically added to every email sent to that lead—workflow emails, eblasts, and one-off emails—as long as the Owner personalization token is used. If his signature line has also been added to HubSpot, it will appear in the email as well.
A Word About Your Words
Emails from your salespeople should feel very personal, like one-to-one communications. To nurture your relationship with a prospect, answer their specific questions in a way that is meaningful to them and their context.
Enhance your salesperson's thought leadership so that when the prospect is making that buying decision, they feel comfortable with you.  Building trust is one of the most effective ways to drive the sale.
Interested in learning more about personalizing your emails and improving your email click-through rates? We'd love to talk. Schedule a free marketing consultation today.
Still Looking For Answers? We Can Help!