How Manufacturing Companies Can Adapt In This Digital Age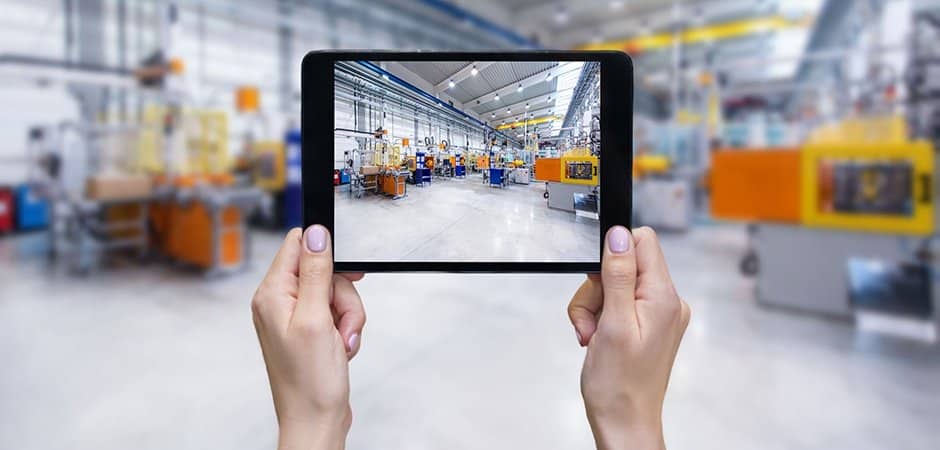 June 30, 2017
There is no denying it, you live in the digital age; you are in fact reading this on the internet, right? Not only do you live in this new age, but you are a part of a revolution. Much like the industrial revolution, the world is, or has been, transitioning. Only this time around, something is being neglected. Traditional industries, like manufacturing, still need to adapt to the competitive digital era. The technological revolution has created consumers with an online-first ideology. The rise of empowered tech users proves the key to successful business is digital action. So, how do manufacturing companies adapt in this digital age?
Understand Your Buyer's Journey
Well, it isn't about 3D printers, it's about your 2D presence. This digital age requires companies to connect to the cloud, go mobile, and connect with people online. So, the first thing is to make your company digital. Be where people are going to find you. Create a company profile on LinkedIn. Submit your company information to online directories. Connect those online profiles or connections to your manufacturing company's website.
That part is somewhat simple, and you most likely have it done already. Yet, having a digital presence for your manufacturing company isn't about being on the internet because everyone else is. Didn't your mom tell you not to jump off a bridge even if your friends are doing it? Those online profiles won't do much if you don't put it in front of the right people. Your company's online presence is about understanding the customer's profile and the buyer's journey. So basically – jump off that bridge*, but do it with some flare.
*we're talking about industrial marketing not actually jumping off bridges.
The buyer's journey is an important piece of framework to have to build a digital marketing strategy. If you need a short and sweet explanation of the buyer's journey you should look to HubSpot. They have a great definition that looks like this:
"The buyer's journey is the active research process a buyer goes through leading up to a purchase."
Your manufacturing company should know the process that your ideal buyer goes through before they purchase.  Once you thoroughly understand this you can focus your online presence in the right areas and connect to the right people. Through understanding more about your consumers while they are in the stages of awareness, consideration, and decision, your manufacturing company can nurture your potential buyers through their journey – as well as give them exactly what they need.
Become A Buyer-Focused Organization
Customer centric manufacturing is growing, and it is due to a shift of power to the buyer. These new customers are always connected to their co-workers, colleagues, and families. This hyper connected reality empowers consumers to share their thoughts and encourage opinions. However, today's buyers are hounded with marketing material. They then respond by filtering out noise and they focus only on relevancy. This consumer behavior should urge manufacturing companies to adapt to a buyer-focused approach.
A great place for manufacturing companies to begin a buyer-focused transition is to collect customer data. This allows your company to understand the target audience and the buyer's journey through the sales pipeline. Collecting customer data, analyzing it, and putting it to good use isn't a cakewalk. But don't throw up your white flag to the technological revolution yet.
Adapting to the online analytics of a customer centric operation doesn't have to be about the big data. You can focus on the small data that a manufacturing company can collect. This small data is accessible, informative, and actionable. Manufacturers can track customers, accessing their relationship to the company and its product. This information will drive your company to produce better online connections to buyers. Better connections will create greater online competitive advantage.
Using Marketing Automation Software
The collection of this data and using it can seem daunting, but remember you are in a digital age. Digital innovation has birthed a plethora of online software and services. HubSpot marketing automation software can assist companies by establishing connections to customers. HubSpot's online software can collect and organize important metrics. Allowing your manufacturing company to create an online presence for their ideal customer.
You many be wondering. Why use HubSpot? Or any marketing software if you are a manufacturing or engineering company? HubSpot's data and marketing software service can provide a manufacturing company with a good view of their customer. This view encourages planning and innovation tailored to your customer's needs. By using inbound marketing tools, like HubSpot, a manufacturing company can analyze and manage customer interaction or engagement to inspire smarter decisions. Thus adding competitive advantage to manufacturing in a digital age.
We're industrial marketers that are currently helping many Michigan manufacturers understand how industrial marketing fits into their Industry 4.0 landscape — let us know if you need help!
Next Steps