The Real Cost of Hiring a Marketing Agency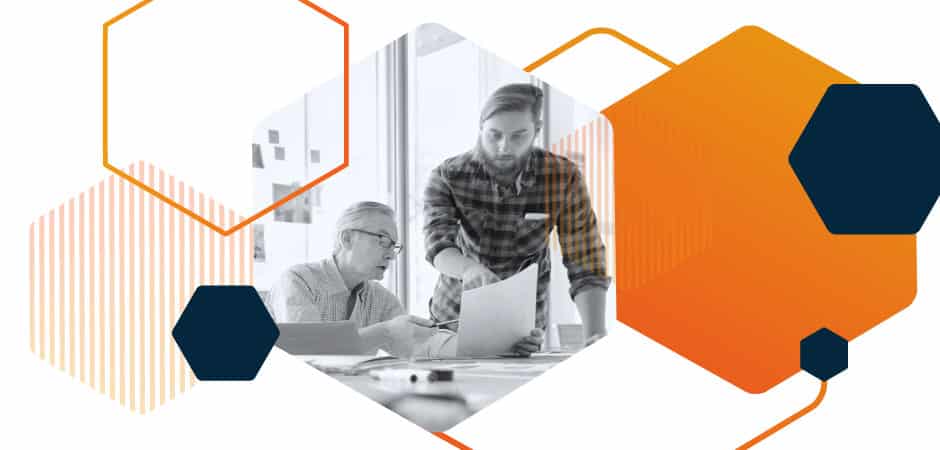 September 7, 2018
There's an age-old question that business owners must ask themselves about their marketing: Should I work with an agency, or hire internal marketing professional(s)?
There are pros and cons to both. Hiring a marketing professional to join your company full-time provides you with more access, more control, and probably more accountability for hitting their numbers. But hiring a marketing agency provides you with a deep bench of experience, access to multiple marketing specialities, a more robust toolset, and an outside perspective on your company. We could argue in circles, but the decision often just comes down to cost.
What Does it Cost to Hire an Industrial Marketing Firm?
The idea of hiring a marketing firm scares off many manufacturers because they think they cannot afford it. But that's simply not true. The cost of hiring a marketing agency is actually less than hiring a similar team in-house.
It's important to first understand the typical marketing agency pricing model. Marketing firms typically work one of two ways: Project-based model or Retainer model. Some agencies, like us, work both models, deciding on which makes the most sense for the client's business goals and budget. A typical marketing retainer engagement lasts 18 months. We tend to hold onto clients for much longer –sometimes several years. But in the first 18 months an inbound marketing agency should:
Set up a marketing tech stack
Develop a digital marketing strategy
Plan, execute and measure several campaigns
Meet quarterly to discuss goals, metrics & tactics
See clear ROI from marketing efforts
COST: Marketing agency fees vary based on your geography, but a medium-sized marketing agency retainer costs Detroit-area clients about $6,000 a month.
Why Hire a Marketing Agency?
With the retainer, comes an entire team of specialists, typically with several decades of combined experience, who are completely up-to-date on the latest digital trends, tools and technologies. Our industrial marketing agency is structured like this:
Account Manager
Project Coordinator
Senior Content Strategist
Senior Visual Designer
Senior Web Developer
Inbound Marketing Specialist
Help Desk Support Specialist
Among the reasons to hire a marketing agency: you'll get a larger, more diverse skills set at a reasonable monthly rate than you would if you hired the same team internally. Let's break it down…
The Cost of Adding an Internal Marketing Team
Digital marketing is vast, and many entrepreneurs and business owners are DIY kinda people – they think they can read a few blogs or listen to a podcast and pretty much nail their own marketing. This might work for a little while, especially for start ups and two-man operations. But what about a small manufacturing company, worth $5M that's looking to double its revenue over the next two years? That company needs a full team of digital marketing specialists with access to tools, tech stack and speciality partners.
You should consider the benefits of hiring a marketing manager, but you should also understand what they will cost, and that they cannot do it alone. Too many owners start with a single hire and then expect that person to know everything and do everything (we like to call them marketing unicorns). Hiring a marketing person is just the first step. You need to understand:
A. That person cannot possibly be an expert in all digital marketing disciplines
AND
B. That person serves as the coordinator of marketing efforts, but will need additional budget to get things done — buying ads, hosting live events, creating and promoting content, running email campaigns, prepping for trade shows, updating your website, hosting webinars, and measuring and analyzing the performance of everything.
You'll need more than just your 'marketing unicorn' to get traction and ROI from your marketing program.
Behold, the average salaries of the specialists you'll need for a complete digital marketing team, based on Detroit Metro Area data on Glassdoor:
Senior Marketing Manager: $93,303/yr
Senior Content Strategist: $82,976/yr
Project Manager: $76,272/yr
Senior Front End Web Developer: $80,869/yr
Copywriter: $61,977/yr
Mid-level Visual Designer: $64,180/yr
SEO Specialist: $51,178/yr
Social Media Specialist: $45,817/yr
PPC/Paid Ad Specialist: $42,000/yr
COST: Total team annual salary: $598,572
These are just the base salaries, you'll also have to add in benefits like dental and healthcare costs, EAPs, 401K matching, as well as training and ongoing education for each position. Not to mention the hidden costs of expensive snacks. Which means you'll need a Costco membership too. Trust us. We're stocking up on artisan cheese and flax seed crackers just to keep the creatives happy.
COST: Total team salary plus benefits and multi-grain flax seed crackers: $682,385
Internal Junior Marketer & An Agency Combo
You might be asking now: Should I hire a marketing company?
When it comes down to hiring a marketing company vs internal team, we suggest :
Hiring a junior person to be your internal marketing generalist and empowering them to serve as a the main point of contact to a fully-vetted and qualified marketing agency. This will provide several benefits:
Get you out of the middle, keep you from being a bottleneck
You'll have an internal person who you can tap at any time for status updates
You'll have that internal accountability that you might not have working straight up with an agency
If they do stay on for a while, you'll have a person who knows your brand standards, processes and company better than anyone else.
You'll reap all the benefits of an agency- the deep experience, the wide expertise, fresh perspectives, industry experience, etc.
COST: Average base pay $44,683/yr annually for a marketing coordinator based on Detroit, Michigan data
Tip: Junior Marketing people are busy climbing the career ladder and typically leave for a new position about every 2-3 years. If you're trying to build an entire team of fresh, young talent, then you need to think about the cost implications of having to replace all of them every few years– vs. just replacing your sole marketing coordinator. If your marketing coordinator does leave, your agency can hold down the fort while you hire the replacement, and even help onboard the new person when they start. We've done this for clients many times over.
COST: An internal junior marketing person and a medium-sized agency retainer annually based on Detroit, Michigan data: $104,683
You Should See Results Quickly
The benefits of hiring a marketing agency should be obvious just a few months after your engagement begins. If you're working with the right people, they'll get you some quick wins, hold themselves (and your internal person) accountable to meet your KPIs, and have a short-term and long-term strategy for sales and marketing growth identified. Your marketing agency costs should pay for themselves quickly if you chose the right team.