5 Effective B2B SEO Strategies for Beginners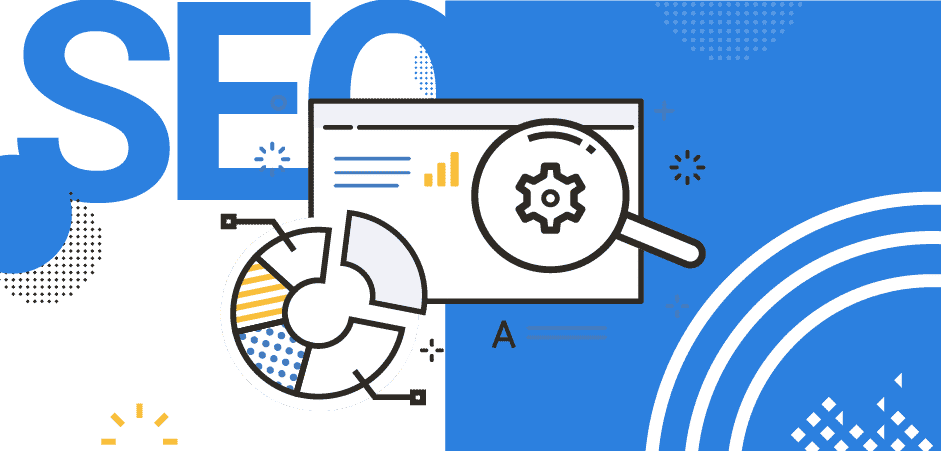 September 5, 2018
Our friend Larry Reed with DesignRush is guest blogging this week about SEO strategies that will help your B2B website rank higher in search and get found by your customers. 
The World Wide Web is a crowded place. There are more than 1.9 billion websites currently online, with more being added with each passing second. Finding a piece of information in this sea of data is next to impossible, unless you use a search engine such as Google.
You can think of search engines as a middlemen for facilitating communication between interested parties on the web. To put it simply, the role of a search engine is to connect people searching for information, with websites that likely contain the information they are after.
If you are running a B2B operation, you need to optimize your website (and/or your blog, social media profile, etc.) in such a way that search engines such as Google will have an easier time matching you with potential clients. Conversely, without search engine optimization, you might end up losing those same clients to competitors with better optimized websites.
SEO often seems intimidating to newcomers in the world of online marketing. But in reality, the most effective SEO strategies are those that anyone with a modicum of internet knowledge can implement. To help you get started with B2B SEO, here are five strategies guaranteed to improve your search engine rankings.
 1. Host Valuable Content
The foundation of all SEO is website content. Content encompasses things like service and product descriptions, blog posts, page titles, and other forms of text hosted on your website. If a search engine determines that your content is relevant to people using particular search terms, it will rank your page higher on search engine result pages (SERPs). To increase the likelihood of having your site appear near the top of relevant SERPs, you need to create content that your potential clients will find valuable. For example, if you are running a wholesale operation, your site should include up-to-date product descriptions, articles on how your products are being used, and relevant industry studies related to your products.
 2. Create an Enjoyable User Experience
The way your content is presented is also an important SEO factor. If your content is badly formatted, garishly colored, difficult to access, or otherwise annoying to use, your site visitors will end up leaving before taking any steps towards becoming clients. A high bounce is a clear signal to search engines that your site is not providing a quality user experience, so they will end up de-ranking it on SERPs. To make sure your content is enjoyable to consume, you have to make sure that it is well integrated into your overall website design. Your site visitors need to be able to access your content in as few clicks as possible, and they need to have a good time while reading it.
3. Make Your Website Crawlable
Before your website gets a chance to appear on SERPs, it first has to be added to search engine databases. Each search engine provider utilizes programs called web crawlers, whose purpose is to find and index websites. As a webmaster, you can make this process easier by ensuring that your website is optimized under the hood for crawling and indexing. For starters, the URL structure of your site should be easy to navigate, and it should contain no broken links. Your site code should also be properly tagged with the Schema Markup, a specialized system of tags geared towards web crawlers. These technical optimizations require a certain amount of expertise to implement, which is why it's advisable to go through a list of top website companies before choosing the one that can meet your business' specific requirements.
4. Reduce Loading Speed
Another factor that can make or break your website is its loading speed. On the search engine side, slow load speeds are a signal that your site is not properly optimized for seamless viewing. If your site takes too long to respond, the search engine will deem it unusable and adjust its ranking accordingly. On the user side, slow load speeds can significantly impair your website's user experience. Studies have shown that modern internet goers have fairly short attention spans, which means they are not likely to stick around if your site takes too long to load. Site load speed can be improved in various ways, including switching to dedicated server hosting, using compressed images, and keeping your website code clean.
5. Optimize For Mobile
More than 50% of all internet users are accessing the web from a mobile device. This shift in browsing habits has placed a significant emphasis on creating websites that are equally enjoyable to use on desktop and portable devices. If your site doesn't have a mobile version, or if it can't be scaled properly to mobile devices, it will get de-ranked by search engines, in addition to alienating mobile users. The key to creating mobile-friendly websites is to utilize the principles of responsive design. These are simply standards and practices that web developers came up with to streamline the process of creating websites that render equally well on screens of different sizes. Additionally, your website user interface has to support touch-based browsing.
SEO for B2B Means Standing Out
Doing SEO in the B2B space is fundamentally the same as doing SEO in B2C. Your goal is to utilize all available means to make your website stand out on relevant SERPs, whether your target audience consists of consumers, or other businesses. Employing the techniques which we have outlined above is a good place to start with your SEO efforts, and once you get the hang of the basics, you can easily move on to more advanced strategies.
Larry Reed is a technical writer with DesignRush – a new digital destination that aims to offer inspiration and overview of the current web design, marketing, and technology trends. Larry has many years of experience in writing content for the web, mostly on topics related to web design and development. To stay updated with Larry's latest posts, you can follow him on Twitter.