Does Your Marketing Budget Include These Essential Tools?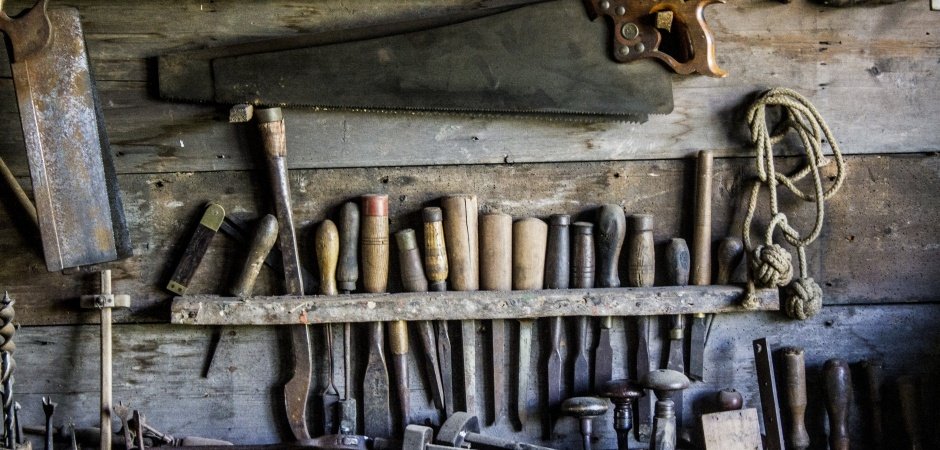 August 19, 2016
If you're on your game, you're already planning your 2018 marketing budget. Hopefully, you've already reviewed your 2017 marketing efforts and you've set up your metrics tools for tracking your performance.
Now it's time to figure out what tools you're missing in your daily and weekly inbound activities. Knowing what you need and why you need it will help you make a strong case when you present your budget proposal for next year.
So let's identify the tools you should have, but might be missing. These are the tools we really like—in fact, we use them every day.
The Inbound Marketer's Essential Toolkit
To do inbound marketing successfully, you need to use all of these channels effectively, with the right tools and technology.
Website
Google loves websites with fresh content—so you need a content management system that's easy to use and flexible enough to let you make updates. Especially when you refresh your website every 2-3 years.
If your CMS isn't easy and enjoyable to work with, you absolutely need to find one that's simple to use. Successful inbound marketing includes regular content updates, so your CMS needs to keep up with the workload and pace. We use HubSpot and WordPress for our web content and blogging, and we're very happy with both platforms. HubSpot provides more automation and integration, but WordPress has a lot of plugins that you can make use of. (Be selective about the plugins you use though! Not all are created equal.)
Email Marketing
What platform are you using for email communication? You need something that's easy to use and also provides good analytics. Questions to ask:
How easy is it to add contacts and create email lists?
What level of automation does the platform provide?
Does it integrate with your contacts database?
Can both the sales and marketing teams use it?
Can you easily create email templates for salespeople, marketing campaigns, and newsletters?
How useful and insightful are the analytics?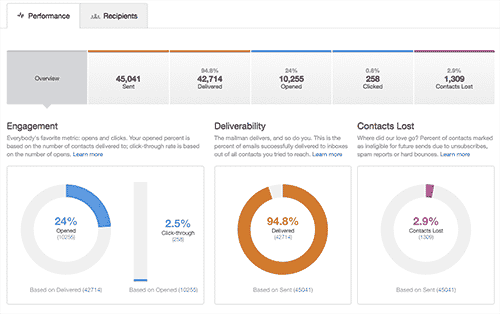 If your current email marketing program doesn't make the grade, it's time to budget for a better system. HubSpot provides fully integrated features that work seamlessly between the sales and marketing teams, and the level of automation can't be beat. We also use MailChimp for several clients, and we love it's usability and campaign reports.
Social Media
If you have a fleshed-out social media plan and you're following it, you're doing a lot of posting and monitoring every day. Good for you!
What's not good for you is bouncing around from tool to tool, manually publishing your updates and viewing different sets of data in different formats. It'll wear you down fast.
Make sure you've got just one or two social media tools that can handle scheduling across all social channels and track your success with the right data. HubSpot's social media tool is incredibly easy to use—one of my favorite things about it is that I can paste a URL and the tool automatically pulls in images and content from the page title and meta description. So simple! Scheduling is a snap, too, and it's easy to see what's already been scheduled and posted.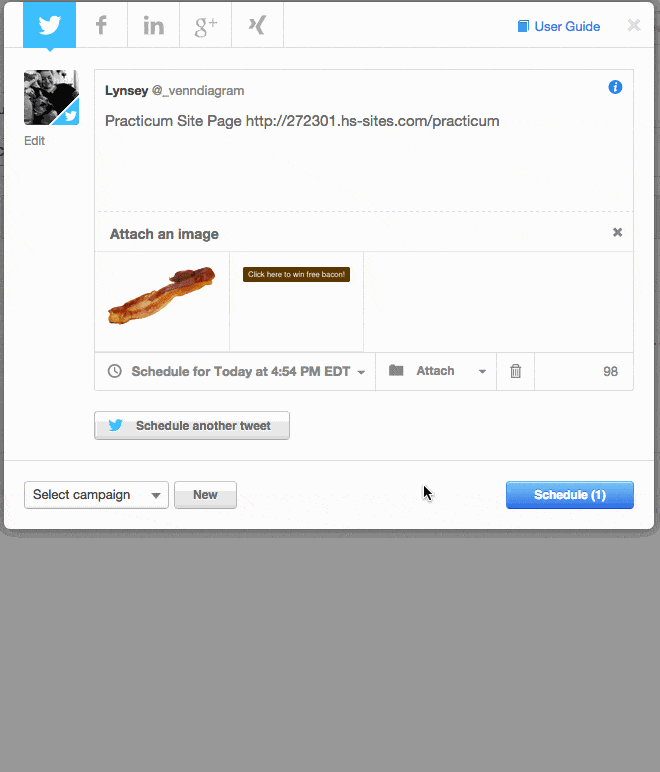 And because HubSpot's social is integrated with everything else, it's easy to see track the effectiveness of your campaigns, and follow your database contacts on social media. You can even set up a list of your database contacts that alerts you when they are talking about your industry!
We've also used SproutSocial and Hootsuite for social posting, but they don't integrate as nicely as HubSpot.
Keywords
Keyword research is critical to your inbound success. We use SpyFu for competitive keyword research. It shows us what keywords are on a domain and the ranking for each keyword. SpyFu saves a date-stamped cached search engine result page to back up the position assigned to that URL. The nice thing about SpyFu is that it not only gives a lot of good information, but it also proves it with indisputable cached search engine result pages.
We also use Keyword.io to find keyphrases people are actually using when trying to solve a problem. It uses the Google Autocomplete function to generate hundreds of long-tail keywords. If you've ever said to yourself, "I know what people should search for to find my business, but I don't know what people actually search for when they need my business," then this tool is for you.
Marketing and sales funnel
It's scary how many companies have no idea what their sales funnel looks like. They know how many visitors and closes they have, but everything in the middle is a mystery to them. So they assume their funnels have that idealized conical form when in fact they're horrible-looking messes.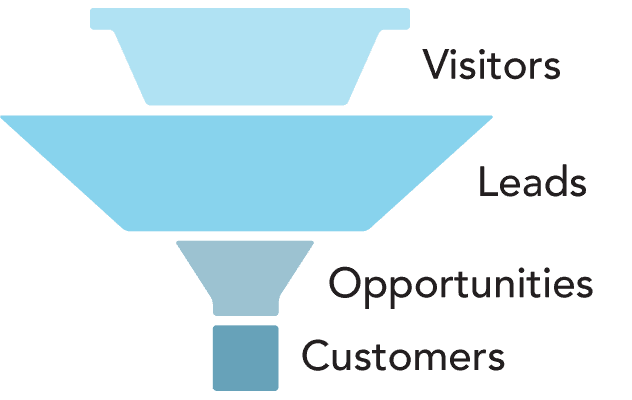 HubSpot's integrated analytics let you quickly understand your sales funnel by identifying exactly what's working and what isn't. You can create a ton of customized reports that are full of rich detail—even tracking every interaction of specific contacts or personas.
So what tools are missing from your toolbox? Don't go another year without them—build them into your 2018 marketing budget so that you can be more successful at generating conversions and winning revenue.
Take the Next Step
Screen shot image credit: HubSpot