SEO is Alive and Well: 5 Tips for Increasing Your Website Visibility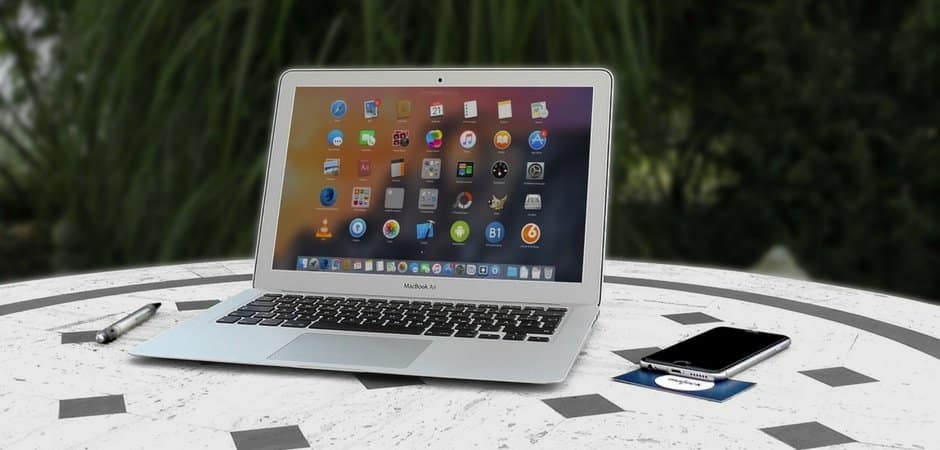 April 12, 2012
You may have read headlines recently declaring that "SEO is Dead." That sounds scary, but it's a little misleading. In reality, search engine optimization practices are just evolving (like all technology does), and it's important to evolve your thinking so you don't become extinct!
While basic SEO is still relevant, there are a few additional factors to take into consideration when planning for search ranking success. Here are a few tips to help your growing business increase its visibility as the search landscape evolves:
1. Create Fresh & Different Content
When searching on any given search term, you're almost guaranteed to receive a minimum of 100,000 results related to your query. If you search for "life insurance," you'll receive millions of search results that have very similar titles, information, and calls to action. Now, let's relate this truth to your business: How do you differentiate your company in your industry's sea of information? When blogging, developing site content, or otherwise, here are a few ways to help you stand out:
If you need to post standard (and sometimes boring) information on your website, be sure to write in a way that differentiates your business for future SEO success. Find a new and unique way to talk about the 'same thing'. Talking about popular and general topics in unique ways will help you get noticed and encourage customers to want to learn more.

Interviewing thought leaders in your industry and offering case studies are proven ways to increase visibility and interaction.

Using humor to talk about 'dry' topics is another way to boost engagement and be memorable.
2. Develop Your Influence on Social Media.
Your influence on social media is a signal to search engines that you have something relevant or important to say about your industry. Sites like Facebook, Twitter, and Google+ are not simply used for engagement and content sharing. The role your organization plays on social media is also reflected in how search engines determine your rank.
One way to use social media for SEO is to encourage industry leaders to share content that links back to your website. Industry influencers are more likely to share your content if it's unique, visible and relevant. Use social networks to your advantage as you share, engage, and drive visitors back to your website. Likes, +1's, and retweets signal as 'votes' or 'endorsements' of your content. Be sure to offer these endorsement opportunities on your website, linked to each piece of shareable content.
3. Monitor Click-through Rates
The click-through rate of your links are important when determining their future search rank. If you achieve high organic positioning for certain key terms, it's important that your click-through rate is high enough to maintain your rank. As many business owners have experienced, your search engine rank fluctuates, which can both a frustrating and rewarding experience. If your page rank increases, but your click-through rate does not, it's likely that you'll be replaced by a more popular result. Title tags and meta descriptions are a couple of the important factors that will influence click-throughs.
4. Avoid High Bounce Rates
Bounce rate is a relevancy signal that search engines will detect. Even if your links have a decent click-through rate with a decent page rank, the frequency in which a customer clicks and leaves after the first page view is important to note. Providing searchers with the information that they were looking for is important in order to keep them on site, and not "bounce away." Be sure to offer relevant and engaging content, coupled with a usable website design to keep bounce rates low.
Also make sure you include links to other relevant pages on your website to encourage users to explore your other content and spend more time on your site.
5. Share and Share Alike
Likes and shares are treated like votes. These votes are important to SEO. However, it turns out that not all 'votes' are created equal. Social media 'votes' or 'endorsements' are weighted differently depending on how and who engages with your brand. A 'like' carries the least amount of weight, while a social 'share' is more prominent. The effort and commitment involved is also weighted. For example, if someone +1's your content, the commitment and effort here is relatively low. On the other hand, sharing your content with individual followers signals higher commitment, resulting in a heavier search engine weight. Links back to your website carry the most weight, which still remains an important factor in basic SEO.
We hope that this post has shown that while SEO has evolved (and will continue to evolve), it is an important part of a businesses marketing success. A solid SEO strategy involves more than just using the right title tags, and should include a combination of website optimization and a solid inbound marketing strategy to improve your website's rank and then convert those visitors into leads!
Do you agree? Leave a comment and let us know what you think!