Signals from HubSpot: Sales Intelligence for Smarter Prospecting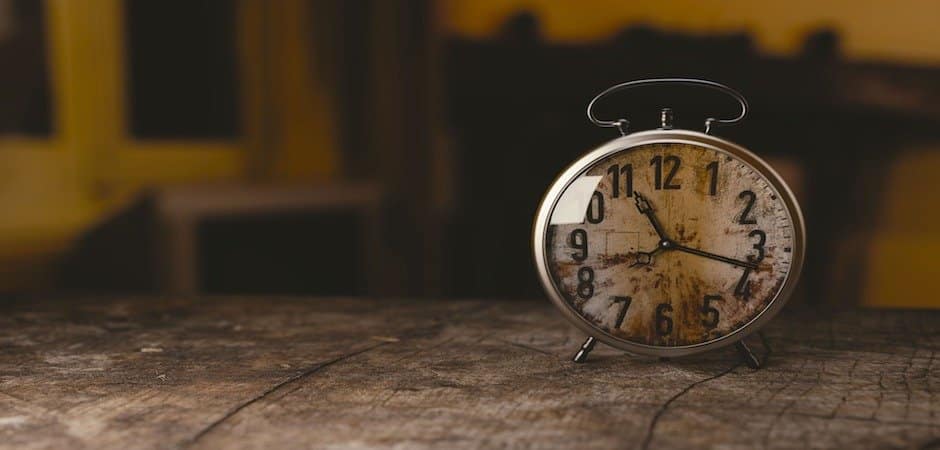 November 22, 2013
In sales, timing is everything. Not only do you have to find the right prospects who fit your ideal customer profile, but you need to be talking to them when they're ready to buy or have a problem you can help them solve. And you have to catch them at the exact moment when this decision or problem is their top priority, and they've made the time to research a solution or come to a decision. If you contact them at the right time, you're a lifesaver. And if you catch them at the wrong moment – you're just another annoying telemarketer interrupting their day.

So if you have hundreds or thousands of people on our website every day, how do you know which people are ready for an actual conversation? With yesterday's product announcement from HubSpot, your sales team can get one step closer to being in the right place at the right time.
Signals is a notification tool that tells you when and how to engage your leads and customers. Signals shows you real-time notifications based on "signals" coming from emails you've sent, your website, your CRM system, even social media.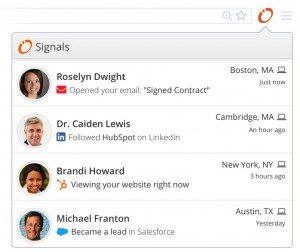 Signals: Free Version Features
The free version of Signals allows you to track the emails you send and receive a desktop notification when the email is opened or clicked from Gmail, Outlook Web Access, or Outlook.com. It also allows you to mark important LinkedIn contacts as VIPs so that you can "watch" their profiles and receive notifications when they interact on LinkedIn.
Signals: Paid Version Features
In addition to email and LinkedIn notices, the paid version of Signals integrates with both HubSpot and Salesforce for even deeper sales intelligence. If you already use HubSpot for generating leads, you can receive lead revisit notifications right on your desktop when a lead returns to your website – giving your sales team invaluable context about the research a prospect is doing and what they're interested in. You can also track emails you send from Salesforce, and get notified of new leads assigned to you, which helps speed up response time to new leads and improve your close rate.
Smarter Communication
Customers are getting smarter and more selective, and your sales tactics need to get smarter right along with them! With all the great tools out there to collect data about your buyers' preferences and interests, there's really no good excuse to engage in annoying traditional marketing and sales techniques any more.
Even if you don't use a marketing intelligence and automation tool like HubSpot or a CRM like Salesforce, you can benefit from using Signals – track when the emails you're sending to your employees, colleagues, and friends are being opened so you can stop obsessing about whether to followup with them or not. This will save you a lot of time and energy – which you can redirect to more productive activities (or sleep!). Personally, I'm going to use it to see if my husband is opening the reminders I'm sending him – no more excuses for not picking up milk on the way home!!