3 Steps to Generating More Leads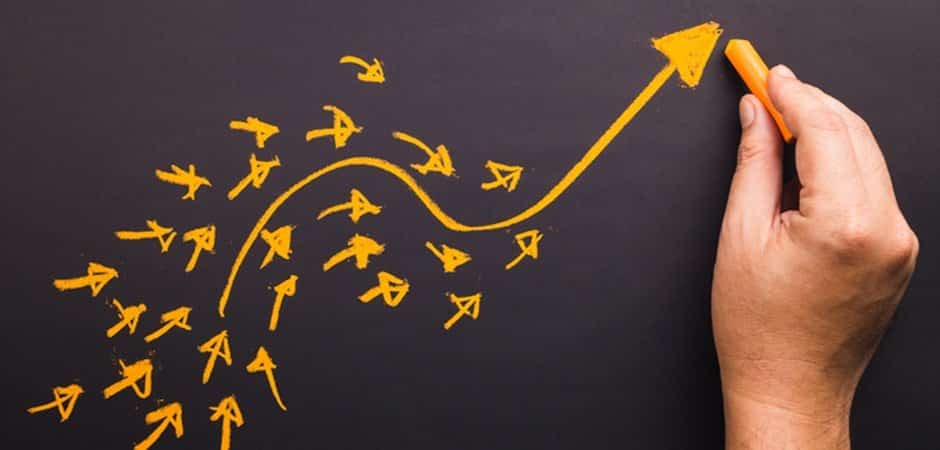 July 27, 2018
If your ideal customers are already visiting your website: Bravo! Now it's time to turn them into leads and get them on your email list. Here's how we recommend generating more leads for your sales team.
We have a three step strategy which will help you generate the leads your sales team needs for some quick wins. Combine these tips with our inbound marketing best practices and you'll be keeping your sales team fed.
1. Create Valuable Low Commitment Content Offers
To start generating leads from your website you need to create a content offer that your ideal buyers will find valuable and thoughtful, and make it as easy as possible for them to download.
According to HubSpot, the best performing offers are:
Ebooks or Guides
Templates or Presentations
Research or Reports
One of our clients, a bulletproof glass manufacturer, has had amazing success with their guide, The 8 Levels of Bullet Resistance.
In the duration of one year their downloadable guide:
Drove over 1,400 views to their website
Generated 477 new contacts
Brought in 10 new customers
You are the expert in your company, take your knowledge and whip out an awesome product guide or industry insider ebook. If your are stuck, talk to your current customers, get feedback from them on what they would have found valuable during their buyer's journey. 
2. Create a Short & Smart Form
Your content offer form is what stands between you and your lead conversion. Your leads don't want to take the time to fill out a 6 line form – so keep it simple. Stick with the basic need-to-know info, like:
See an example of the form for our Manufacture Website Best Practices Checklist:
Use tools like MailChimp or HubSpot to create your forms and collect your contacts. Then set up an awesome landing page that was created using inbound best practices and you're almost there.
3. Put Well-Placed Call-To-Actions On Your Website
A call-to-action (CTA) is the button you hit to download the offer. Having a well-placed CTA is what will get your visitors to your landing page to fill out your form. You should also promote your offer by placing CTAs in relevant blog posts above the fold and at the end.
HubSpot has some great tips (backed by research) on creating successful CTAs:
Place your CTAs where the eye can see
Make the copy on your CTAs very clear rather than clever
Contrast your CTAs against your website so they stand out
Link Your CTA to your dedicated landing page
Pro Tip: Use HubSpot to create Lead Flows which act like pop-ups on your website so that more of your audience sees your CTAs and content offers. Specify certain pages for specific Lead Flows to capture the right lead at the right time in their buyers journey.
Once you've got one offer up on your website, make sure you use analytics tools to measure the data and A/B test the copy and design of your landing page and CTA. The metrics will help you optimize them to convert more leads.
If you need help getting started with inbound lead generation on your website, schedule a 30 min meeting with us. We are happy to help. Or check out our resource center for more great inbound marketing tips.