4 Common Mistakes That Can Derail Your Blogging Strategy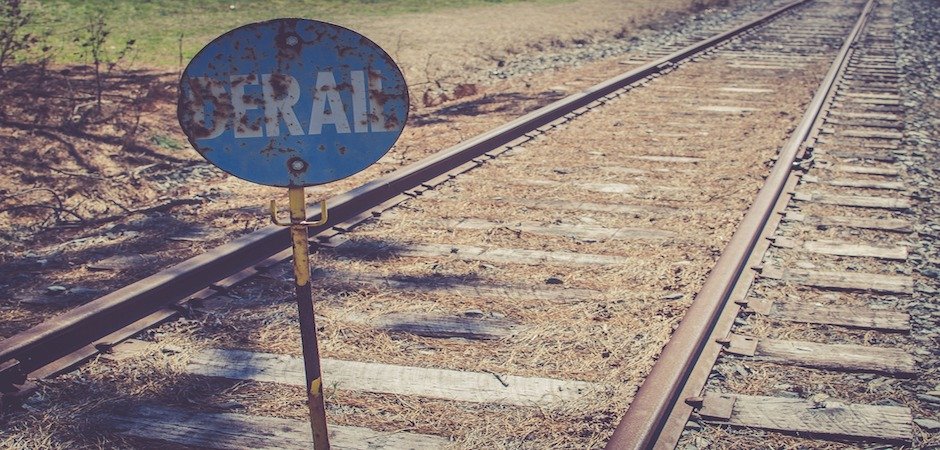 November 14, 2013
If you've been following our recent series about the art of blogging, we've covered why you should blog and how to create great content. Having that knowledge gives you great power over how your business presents itself online, but as Uncle Ben told young Peter Parker, "with great power comes great responsibility." Your blogging efforts may be all for naught if you fail to avoid these four common blogging mistakes.
4 Common Blogging Mistakes to Avoid
Not Creating a Communication Strategy Surrounding Your Blog
A blog without a communication strategy is like having a cell phone without contacts. You have the necessary tool for connection, but you have no connections. Make sure you continually strive to expand your online footprint. Each time a blog is posted make sure that people know about it by pushing your content through social networks and email marketing. This is effective in both nurturing a relationship with your existing customers and growing your potential leads and business advocates.
Offering No Incentive For Readers to Connect
Give your customers a reason to fill out a contact form or connect with you on other social networks. You can do this by pointing them to related blogs, offering them value-added content like free eBooks and White Papers, or offering a special deal to join your mailing list. Be creative and offer a memorable experience for them. Ultimately, you want to entice your readers to remain engaged with your blog as opposed to them reading your blog and leaving.
Making Your Blog Sound Like It's Written By a Robot
No one wants to feel as though they're talking to a corporation; they want to feel like the blogger is talking to his favorite customer, answering their questions and complaints.
Here are a few tips to avoid sounding like an automaton:
Use the word "you" to give your blog a personal feel.
Use phrases that you would use in normal, daily speech. This increases your company's chance at developing stronger bonds with your readers.
Write compelling headlines that implement relevant keywords to grab your reader's attention and to entice them to engage with you more.
Don't make your blog sound like a sales pitch, as this typically aggravates readers.
You're Bored With Your Blog
And so are your readers. If you're having trouble getting inspired to write great content, then chances are that your readers will notice. After all, enthusiasm is contagious. If you're bored with your blog, get a fresh perspective by mixing things up. Make sure you still keep your business goals in mind though. Mixing things up just for the sake of doing it will confuse readers and lessen your blog's impact. Instead, make sure there's a method to the mixing.
Have a brainstorming session with a co-worker, invite a guest blogger within your industry to participate, or spend time reading other successful business blogs to get a new sense of purpose and perspective. Also, it wouldn't hurt to see what your competition is up to. Sometimes, that's motivation enough to kickstart your drive to succeed.
Identifying these four key blogging mistakes will help you stay focused and avoid potential pitfalls. By avoiding each issue, you'll be able to get into a groove with your blog that will result in valuable and useful information for your readers.