6 SEO Tools for Ranking on Page 1 of Google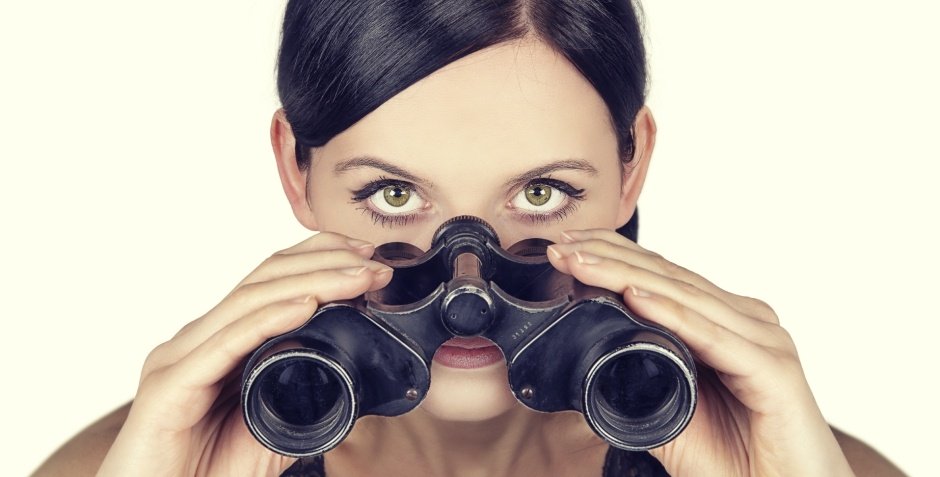 December 14, 2016
Organic search is one of the top channels B2B marketers rely on for driving traffic to their websites. But if you don't get listed on the first page of search results, you might not get found at all.
In fact, competition is so high, click-through rates fall off dramatically from the #1 position to #2 in search results. About 76% of organic clicks occur on the first page, and 33% of organic clicks occur on position one! Clicks on the very next position decrease by more than half at 15%!
So the need to rank high is very real. Ranking on page 1 of Google is challenging, but it's also critical to your marketing success. But don't get overwhelmed—there are some terrific SEO audit tools that can help streamline your search ranking efforts.
Here are six essential SEO audit tools I use all the time to help improve search ranking.
Top 6 SEO Audit Tools for Better Search Ranking
1. SpyFu: All-Around Great Keyword Tool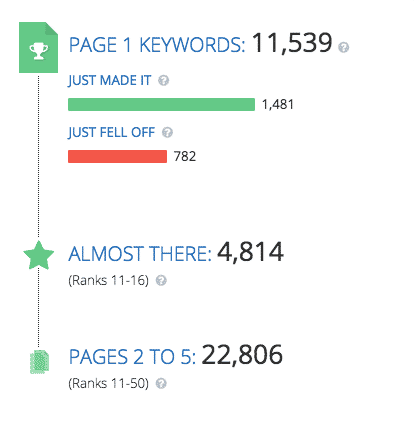 Keyword research can be one of the most overwhelming exercises in SEO. SpyFu is great for cutting through the confusion and helping you to focus your efforts on what's important in keyword research.
Identify keywords that were previously ranking but aren't anymore (Just Fell Off). SpyFu helps you:
Find keywords that are almost ranking (Almost There).
See the keywords that are ranking on pages 2-5. These could be phrases to focus on later.
You can export the results as a CSV and compare them to other CSVs to identify opportunities to exploit and priorities to improve.
2. Raven SEO: Streamlined Technical SEO Audit Tool
Perform an in-depth website audit without spending a lot of time in source code! Raven SEO will crawl your domain and uncover issues you need to fix. You can also monitor your success by running monthly comparison audits.
Raven SEO gives you detailed information ranging from image optimization to deeper technical SEO like schema and microdata. Almost every report is available for download.
HANDPICKED RELATED CONTENT:
3. SimilarWeb Toolbar: Multi-use Extension for Going Down the Rabbit Hole
I'm absolutely in love with SEO toolbars—they're incredibly useful. And the SimilarWeb Toolbar packs a tremendous punch without slowing down your browser (available for Chrome and Firefox).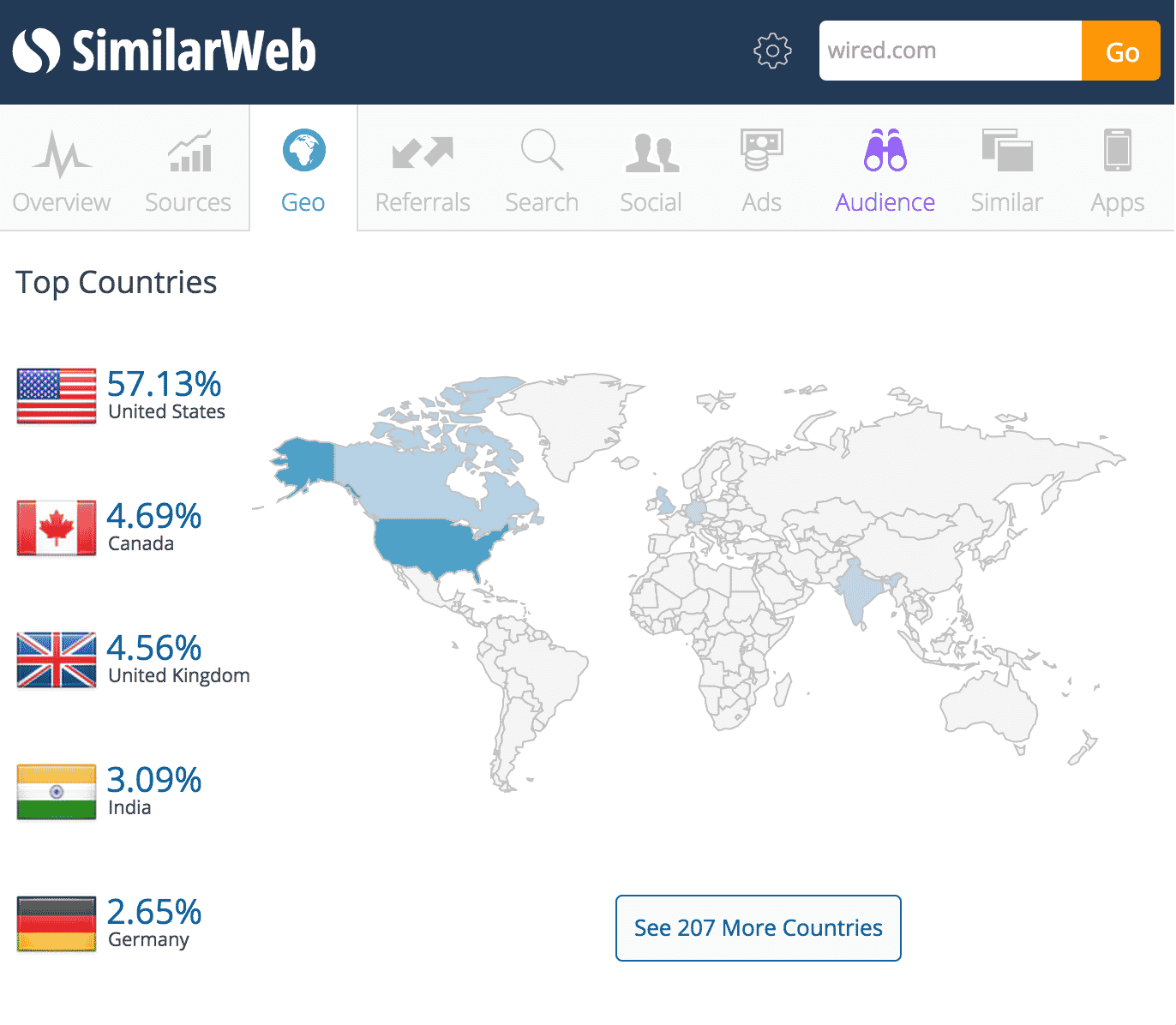 The SimilarWeb Toolbar gives you tons of information in comprehensive reports that contain strong data. Some of the data points you get include:
Traffic sources
Referring and destination sites
Visitors by geography
Visitor demographics—other interests/sites visited
Organic and paid keywords
Social network sources and the ratio of traffic coming from each
If the website/company also has any apps
Basic metrics like average monthly views, bounce rate, pages viewed, and average time on site
4. Majestic: The Ultimate Link-Building Tool
Majestic SEO has a full paid version and a toolbar that together provide unprecedented power in link-building research. In essence, Majestic helps you streamline link-building efforts by identifying websites with high-quality links. You can avoid linking to websites with spammy links, or remove spammy links from your site.
Word of warning: removing links is complex. Google can monitor the links on your site without guidance. Disavowing links should be done with extreme care. This might be better left to experts since it can harm your site if it's done incorrectly. Learn more about Google's war on spammy sites.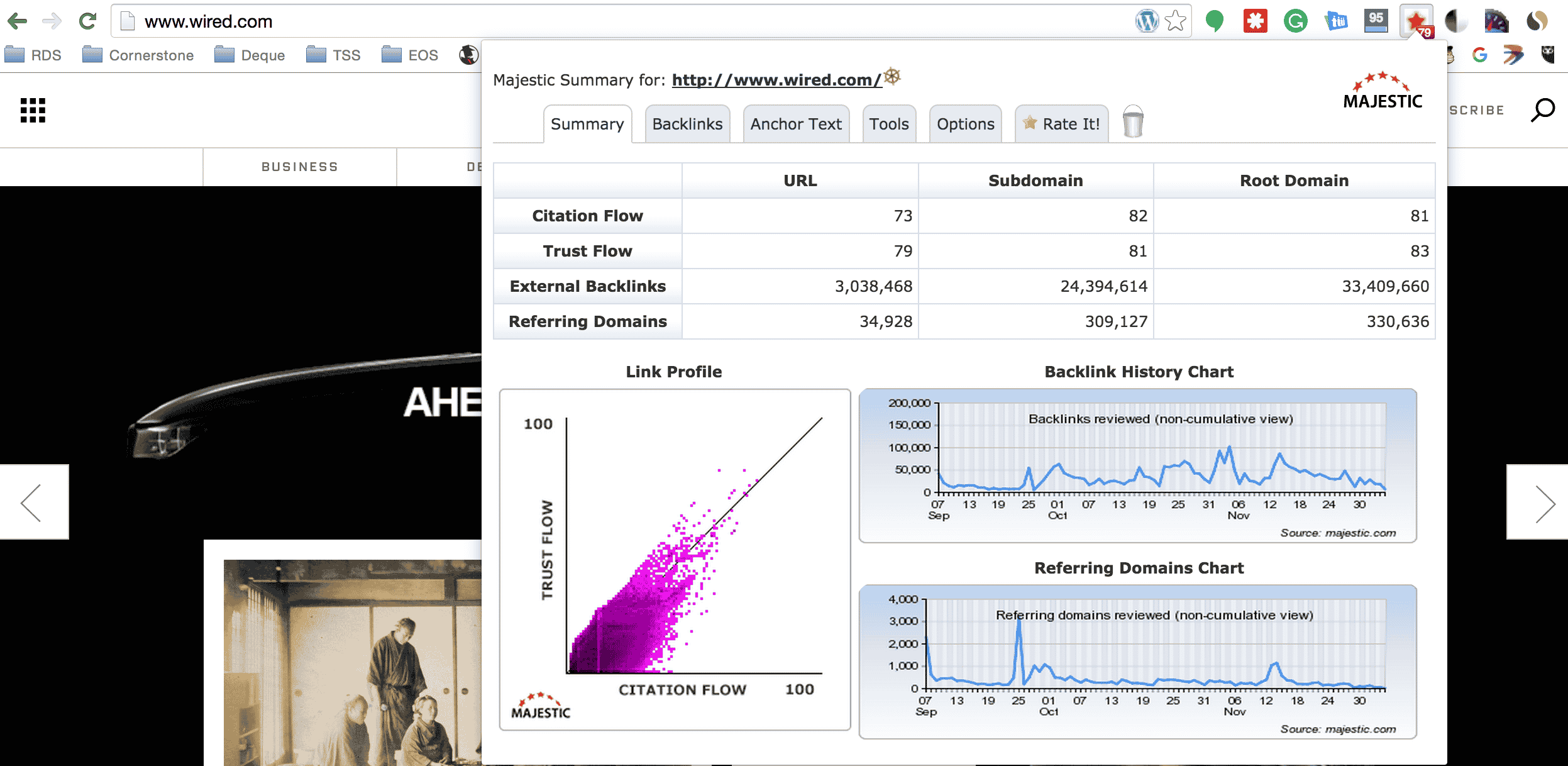 5. Google Keyword Planner Tool: Accurate Data on Specific Keywords
GKPT is a great place to start when you have a seed keyword list and want basic metrics on those exact keywords. Google doesn't readily release keyword performance metrics for all available keywords when you research new words, but it will give accurate data on exact inferences. Rand Fishkin did a revealing study to prove that Google keeps some data secret.
Basically, for reliable metrics on exact keyphrases, GKPT works great. However, when you're searching for new keyphrases, it's best to get creative with your strategy.
6. Moz Toolbar: Useful Information FAST!
MozBar gives you a snapshot of key information about a website's authority and spam ratings. By identifying key SEO elements and how they interact with each other, you can pull a wealth of knowledge from this seemingly simple summary.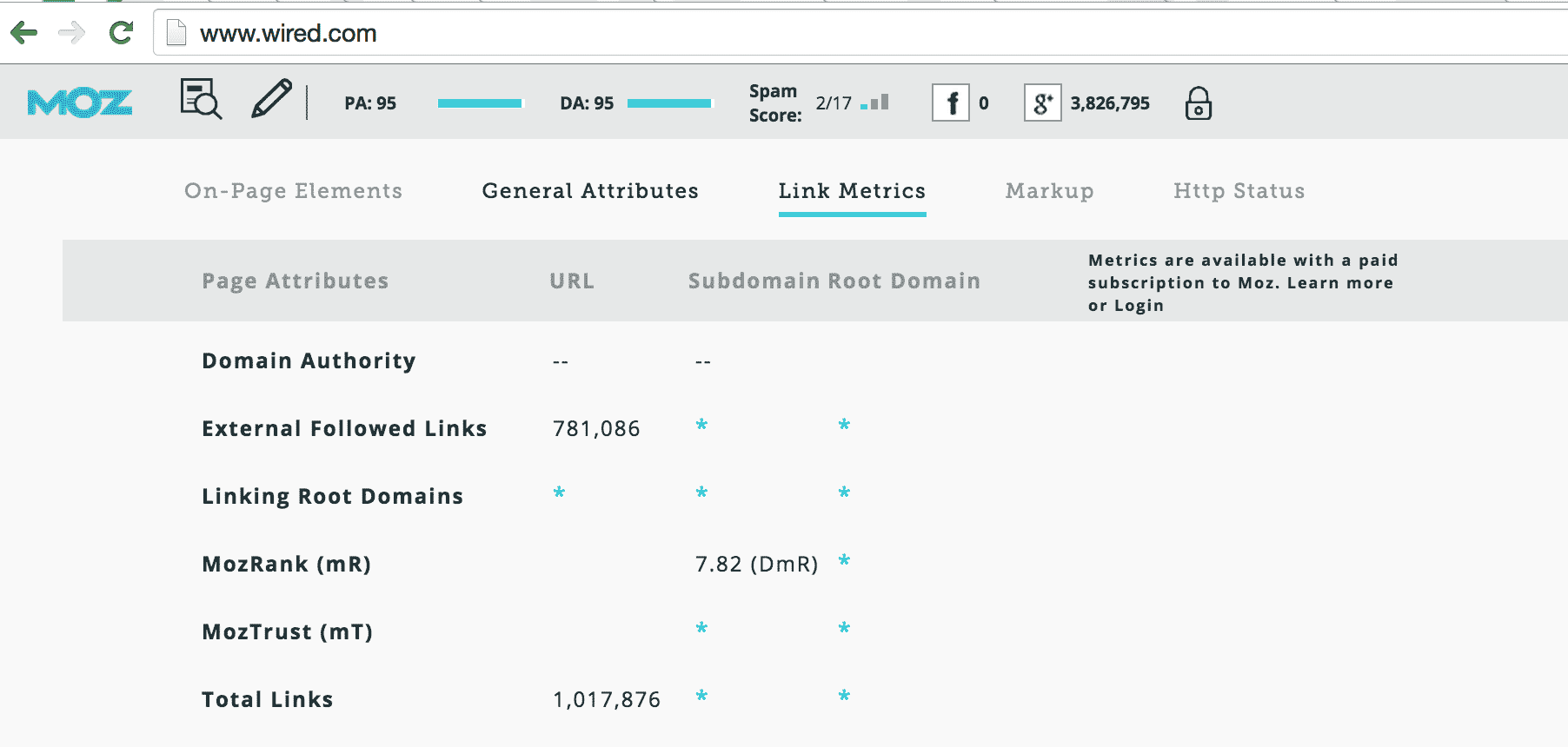 You can not only easily identify links on a page, but also drill down into what kind of links are on a page. One of my favorite features lets you see the domain authority for each page in the Google search results.
Pro-tip: Turn on the toolbar to scan through an entire site and gather page-level metrics via the site:search operator.
Differences in SEO Reporting Data
With an arsenal of tools, you'll probably get some variety in your data and the metrics might not quite match up. This is almost always because different tools measure metrics differently. One particular tool isn't more or less reliable than the others, they're just different.
Another reason for a discrepancy could be because the analytics are developed by a company and the units being measured in that metric are something less tangible than visits, bounce rate, or new users. One instance of this is domain authority.
Identifying patterns between differing metrics can give you a powerful upper hand in bolstering SEO efforts. Each of these tools has its strengths, and by combining them the result will be world-class SEO.
What to Do Next