Accessing Locked Company Social Media Accounts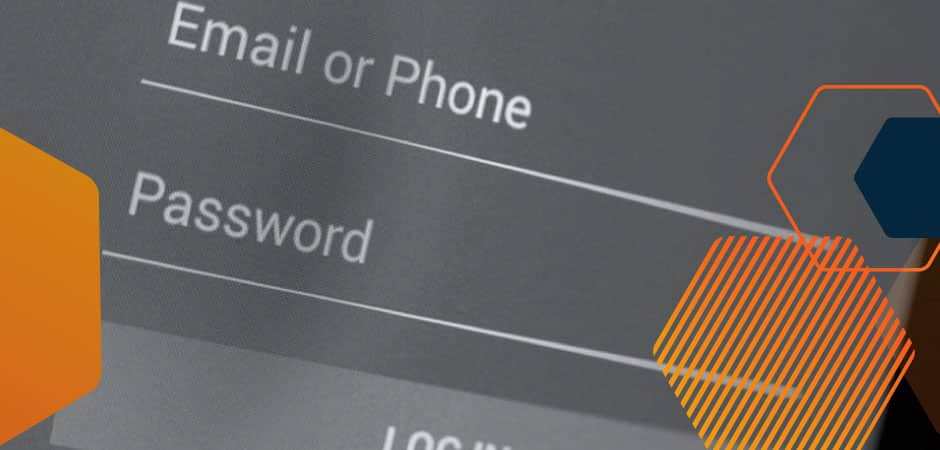 October 26, 2017
So you hired this amazing intern last summer. She was tech savvy and set up your social media accounts in no time. But now she's gone. And you don't know the passwords.
If you need to access your company's locked social media accounts, we have a step-by-step guide for the most popular platforms.
The Easiest Way to Access a Locked Social Media Account
Rather than fussing with the admin panel yourself, check with your admin team to see if they have the password on file. If they don't, try calling the former account administrator. 
Ask them to send you the password.

If they don't remember it or have lost it, suggest that they check their email account or their computer files.
If that doesn't work, you'll have to get into these locked social media accounts and reset the information yourself.
 Admin Access for Corporate Facebook Account
Step 1: There are several Page roles available on a company Facebook page, but the admin level is what you want. In order to become an admin, another person usually has to add you.
Step 2: Facebook's policy does not allow them to change or grant admin roles on a page. They recommend you contact the current admin and have them add you. If you cannot contact the admin, search for your Facebook page and "Like" it.
Step 3: This part could be a shot in the dark. On the login page, click on the Forgot Account link under the password field in the upper right corner of the screen.
Enter an email address or phone number that might be connected to the account, then click on the Search button.
Step 4: If the email address or phone number is connected to the account, Facebook will send you a code that will allow you to reset your password.
If you don't have a valid email address or phone number, you'll need to create a new Facebook page.
---
 Admin Access for Corporate Twitter
Step 1: Find your company's Twitter page using a personal account. Record the username.
Step 2: Go to the login page and click Forgot password?
Step 3: Enter the username in the search bar (or email or phone number, if you know those things).
Step 4: If you have access to the email or phone number associated with the account, click on whichever you have access to and press Continue.
Step 5: If you don't have access, click I don't have access to any of these. This will direct you to the Help Center, where you can type in the username and hope for the best.
---
 Unlocking Your Company's LinkedIn Account
Step 1: Go to the login page and click on Forgot password?
Step 2: Enter the email you think the account is connected to, if you have access to it.
Step 3: A link will be sent to that email to change your password. If not, you can create a new one.
---
 Accessing Your Corporate Google+ Account
Google Plus is typically connected to a company Google account, so this one shouldn't be too hard. If you don't know the password(s) to these, take the steps below.
Step 1: Find your company's email on Google Plus through your personal account. Click About and scroll down to Contact and record the email address.
Step 2: Open an incognito window if you're on Google Chrome and go to the Google Plus login page.
Step 3: Enter the email from the Contact page. If it isn't the correct email, click Forgot email? and enter any possible backup emails or phone numbers.
If it is the email, click Forgot password? and a link will be sent to that account to change the password.
Step 4: If all else fails, click Request Google's help on the recovery email page and cross your fingers. Keep in mind that if it can't be helped, you can use another G Suite account for your Google Plus page.
---
 YouTube Accounts
YouTube accounts are affiliated with Google. If you find your company's Google account information, you can access your YouTube account.
---
 Unlock Your Company's Instagram Account
Instagram's security policy is very good. Therefore, accessing your locked Instagram account is tricky. Here are a three possible options.
Step 1: Check your Facebook account to see if it's connected to your Instagram account. If so, you can reset your Instagram password with Facebook verification, or even access your locked account directly.
Step 2: If you can locate the email address for the account, you can request a password reset email. Problem solved!
Step 3: If you know the password, but not the email address, go onto the app and click Get Help Signing In at the bottom, then follow the instructions.
If you have no information at all, you cannot access the Instagram account, period. Then it's time to start afresh. Be sure to set it up as a business account!
---
Best Practices For Company Social Media Accounts
Everyone makes mistakes, but no one has to make them twice. In order to keep your accounts secure and accessible, follow the advice of Elizabeth Harmon of The Social Shake-Up:
"Choose carefully which staff members have access to your social media accounts. You could also consider using third-party management tools that allow you to give them access to social accounts without having password access. Always keep a log of exactly who has access to which accounts and ensure it is audited and updated regularly."
We recommend LastPass to manage your company social media login usernames and passwords. Best wishes!