​Marketing Strategies to Help Manufacturers Recruit Skilled Employees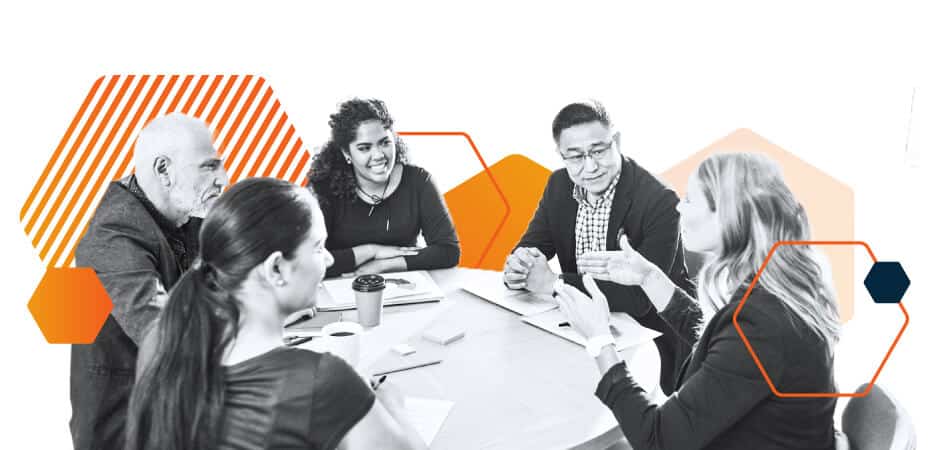 November 19, 2017
Through the magic of virtual reality headsets, job fair attendees have jumped aboard General Electric's latest locomotive and explored the company's undersea oil and gas recovery machines. Recruiting skilled employees in the manufacturing industry is changing. Here's how to use marketing strategies to help hire the best talent.
Young employees from Cooper Tire & Rubber participate in the company's ambassador program, talking up their jobs at college campuses around the nation.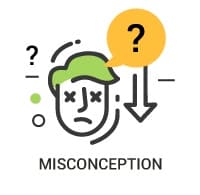 These and other examples point to a growing trend. More and more, manufacturers realize they need to up their game, employing more creative recruiting tactics to attract young talent. They also recognize the need to overcome a major perception problem.
Although manufacturing companies use innovative, leading-edge technologies, younger generations still label them with terms like "old school," "unprofessional" and "dead end." It's no wonder they're having a tough time recruiting skilled employees.
In fact, more than 75 percent of manufacturers reported a moderate to severe shortage of skilled workers, and 80 percent experienced the same shortage levels for highly skilled employees, according to a study by Accenture and The Manufacturing Institute.
Why is the Manufacturing Industry Facing a Skilled Worker Shortage?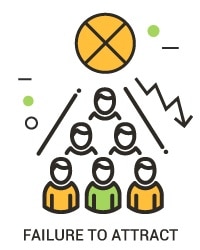 The manufacturing talent profile has changed dramatically over the last decade. While traditional factory jobs are still available, new technologies have created a growing number of positions that require a lot more knowledge, experience and education. Now, manufacturing companies need more tech-savvy candidates who can use leading-edge technologies – big data analytics, robotics, 3D modeling and printing – to drive innovation.
Unfortunately, many potential candidates – up-and-coming millennials in their 20s and early 30s – favor what they perceive as more promising careers with cutting-edge tech companies. As they see it, manufacturing companies don't have the prestige or "hip factor" of tech giants like Amazon, Google or Facebook.
A study by the Fabricators and Manufacturers Association reinforces this point. Among U.S. teens, 52 percent expressed little or no interest in a manufacturing career. When asked why, the respondents said, "manufacturing was a declining field, with unprofessional, dead-end jobs, dirty factories and frequent layoffs."
Manufacturing's aging workforce also presents a challenge. The mass retirement of skilled baby boomers over the next five to 15 years will create the need for an estimated 10 million new workers by 2020, as reported in Industry Week. U.S. Census Bureau statistics show the number of U.S. people age 55 and older will increase 73 percent by 2020, while the number of younger workers will grow only 5 percent. Bottom line, employees are leaving the workforce faster than qualified workers are being hired to replace them.
It's time to look at a few creative recruiting ideas for manufacturing companies.
Marketing Strategies For Recruiting Challenges in the Manufacturing Industry
How to Build a Strong Employer Brand
Given these issues, effective industrial marketing is more important than ever to help your company raise its profile, dispel outdated perceptions, and attract a talented workforce.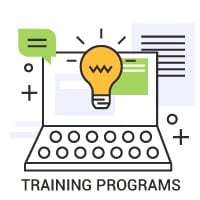 It starts with creating a strong employer brand – positioning your company as a place where highly skilled employees can thrive and experience real change and innovation. Think about your unique selling points as you formulate your identity and messaging. What is your company history? Your workplace culture? Do you offer unique employee benefits or special training programs?
Remember, you're competing for highly sought-after job applicants. Today's candidates want to know what's in it for them, so take every opportunity to promote advancement, training, and other opportunities that will get them excited about the position and set it apart from the competition.
Whatever your story, make it compelling and relevant, and share it consistently across a variety of platforms.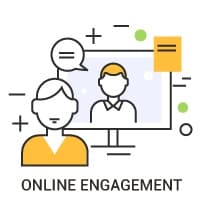 To start, you need to go beyond traditional job postings. LinkedIn's 2015 Global Talent Trends Report showed that only 30 percent of the global workforce is actively looking for new career opportunities. As a result, job postings typically reach a limited audience. You need to diversify, adding a variety of tools that will allow you to actively engage with recruits – from webinars and job fairs to social media and email marketing.
Consider both short-term wins and longer-term efforts. Updating your company profile on job search sites, such as Indeed or Glassdoor, offers a simple way to help you stand out among potential candidates. Long-term, you may want to pursue certification as a great place to work. The process not only enhances your brand, it allows you to take a close look at your workplace culture and learn how you can improve hiring practices in the future.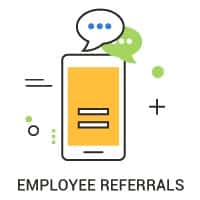 As you build your brand, keep in mind that your existing employees are a major asset when it comes to recruiting talent. Employee referrals may only account for 7 percent of all job applications, but they contribute nearly half of all actual hires. Encouraging your employees to refer qualified candidates and share their positive stories via social media posts and job search sites can have a meaningful impact on your recruiting efforts.
How to Meet Prospects on Their Turf
As you market your company to prospective employees, focus your energies where they spend their time. A recent Glassdoor survey found that 79 percent of job seekers are likely to use social media for job search. This number shoots to 86 percent for job seekers in the first 10 years of their careers.
Clearly, connecting with this audience calls for a strong and active social media presence, but it's important to choose the right social networks for your target candidates. If you're looking for engineering or tech talent, do some research. Find out where these segments interact, and attract and engage them with content that gets them interested in working for your company.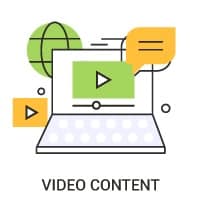 Millennials, for example, have a strong connection to video content, so use that to your advantage. Include relevant industry hashtags with your posts to help get your content noticed among job candidates you're trying to attract. It's no surprise that millennials live on their smartphones, so a solid mobile-friendly strategy is critical whether you're reaching them through social media, job search sites or some other platform.
Overall, today's prospective employees expect the experience to be smooth, fast and friendly. Make the application process as simple and user-friendly as possible, and constantly evaluate your candidate relationship process to make sure you can effectively collect, develop and engage with top prospects.
How to Construct a Talent Pipeline
Effective recruiting involves more than just filling today's open position. It's about building relationships that will help you meet future hiring needs.
If you use these alliances to proactively identify, engage and attract potential candidates, you start to build a healthy pipeline of qualified prospects for future positions, whether they're actively seeking employment or not.
First, look to your existing employees as a great source for filling the pipeline. Employees are the face of your company, and their referrals are an effective way to source and hire. It's either time to start incentivizing your employees with a referral program or improve your existing program if it's not bearing fruit.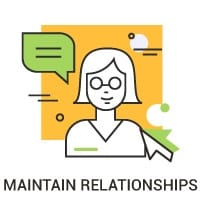 Also, maintain relationships with your second- and third-place finishers from previous positions. Connect with them to stay current on their job search plans, goals and interests, and offer to update them on your company's latest developments to sustain their interest.
Finally, form alliances with local community colleges, technical colleges and vocational institutes to develop relationships with educators, as well as up-and-coming candidates.
Following Cooper Tire's lead, consider an employee ambassador program so your young employees can connect with students on college campuses and share their experiences.
One Cooper Tire ambassador, who helps teams of employees with process improvement at the company's plant in Mississippi, remarked, "Students have no idea what jobs there are in manufacturing," she says. "They want to know what I do all day. So we talk about how manufacturing jobs are not the dark, dirty and dangerous jobs of the past. They are really high-tech and innovative. You can make a lot of money and have a good career path."
Action Plan for Improving Your Employer Marketing
To learn more about how industrial marketing can make your company more attractive to skilled workers and help your recruiting efforts, schedule a 30-minute consultation with Hivehouse Digital.