Develop a Strong Company Brand and Attract a More Qualified Workforce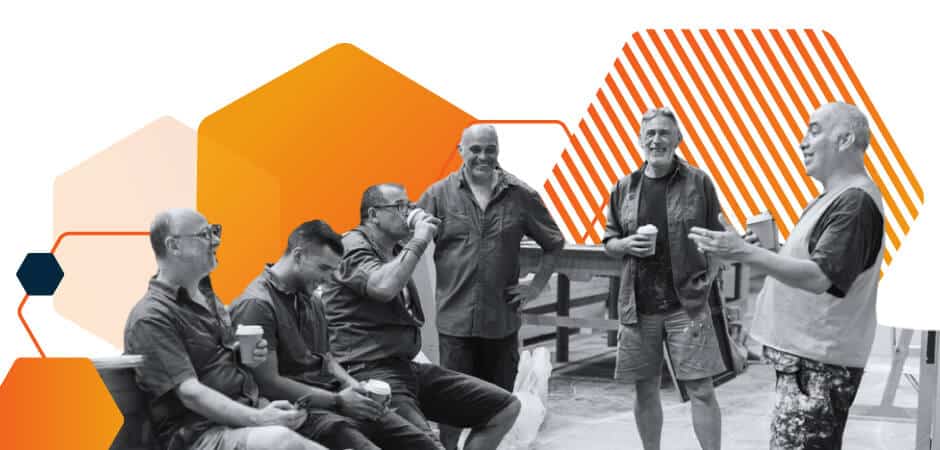 January 21, 2020
While there have been many positive trends for the construction industry this year–advances in technology, better safety equipment, and lots of continued market growth, there has been one negative trend that will continue to haunt us—labor shortages. Learn how developing a strong company brand will help you attract more qualified workers.
Companies will continue to experience a labor shortage and face stiff competition for skilled workers to fill the nearly quarter of a million available construction jobs across the United States. Nearly 80% of contractors report having  difficulty finding qualified workers. This leaves many asking: how will we fill these vacancies? And what should we be doing to attract the best job candidates?
Organizations will continue to look for new ways to attract and retain new workers. Unfortunately, many companies are time- and resource-strapped and don't know which recruiting tactics to use. But before you consider tactics, you have to have a strategy. Your recruiting strategy should include developing a strong employer brand, supported by a consistent digital presence.
I work for a digital marketing agency that focuses on helping industrial companies like manufacturers and contractors. We spend a lot of time talking to business owners about their brand. But very few of them think about their employer brand. This leaves a big opportunity for those willing to do the work needed to position themselves ahead of the pack.
What We Learned at the CAM Tradeshow
Last February at CAM's Michigan Construction & Design Tradeshow, we spent the day conducting free website audits for construction companies. We met a lot of great people and looked at dozens of websites. Over the course of the day, one thing became clear: very few companies are focusing on recruiting and employer branding. This was interesting to us because we kept hearing that it was one of their biggest pain points.
One of the first places candidates evaluate potential employers is online. If you're not actively promoting your company as a great place to work, showcasing your company culture, and highlighting your employee benefits, you're not going to attract top talent–or any at all for that matter.
What Is Your Company Brand?
You're probably already familiar with the idea of a company brand. Brands are used to evoke emotions at a visceral level, build trust and motivate people to engage with your company. Similarly, your employer brand communicates what it's like to work for your company, and what you value as an organization.
According to the Society for Human Resource Management (SHRM): "Employer brand affects recruitment of new employees, retention and engagement of current employees, and the overall perception of the organization in the market."
And while most companies understand the importance of marketing themselves to their ideal clients, many are missing the opportunity to use marketing strategies and tactics to attract their ideal recruits.
Let's dig in on how to define your brand, set your company apart from the competition, and then promote your brand online. But first, let's back up and talk about company culture.
Company Brand and Culture
One of the easiest ways to get to the core of your employer brand is by first understanding your company culture.
There's a lot of buzz around company culture in the B2B world, but what does that look like in the construction industry? If you're evaluating this question at all, you're already ahead of the pack. Many construction companies don't even think about company culture. There are some that do, but many of them are not actively promoting it outside of the company.
Why care about company culture? Good culture attracts the best people. Bad culture creates problems with employee retention, recruiting, and reputation. Bad culture can even affect customer relationships.
Candidates have the upper hand right now and will be looking into your online reputation (Glassdoor reviews, etc.) as well as visiting your website and social media channels. If you do have a strong company culture, you can use that to your advantage to attract the best people.
So how do you get started defining your company culture? Ask these 10 questions:
What's our company's Why? Why do we get out of bed in the morning to come to work?
What are our core values?
What kind of people are most successful here?
How do we acknowledge achievement/ success?
How do we address failures?
Is our workforce mostly autonomous or highly supervised?
What's the work/life balance like?
How do managers/teammates share feedback?
How much time do the owners/leaders/founders spend in the office or with their teams?
Does the company give back to the community? In what ways?
The answers to these questions will start to paint a picture of your company from the inside. Take those answers and consider what's worth promoting to the outside world.
For example, we have a client who owns a paving company who is extremely proud of their philanthropy work in the local community. It's a big part of their identity and they want to hire more people who care about giving back. They do a great job of showcasing their giving projects on their social media channels. It's also a great window into their company culture. More on social media later…
Marketing to Your Ideal Candidates
Just like marketing to prospects and customers, employer branding works best when targeted at a specific audience. By focusing on the goals, motivations, pain points, and questions of your ideal candidates, you can connect with them and meet them where they are.
For example, we work with an accounting firm that is actively trying to hire more newly graduated accountants. One of the biggest pain points for the graduates is worrying about how to juggle a new job and pass the CPA exam. Our clients proactively address this in their recruiting materials by mentioning how they support new hires with flexible work hours and study support. This eases the fears of incoming candidates that they won't be put through a 'meat grinder' right out of school. They'll have time to study and get support from their co-workers so they can pass the exam.
Using Digital Spaces to Recruit
To be clear, there are many things you can do in the physical world (job fairs, open houses, tradeshows and special events) to promote your employer brand, but here we'll focus on what you can do digitally. Here are four things you can do right now to improve your digital presence and attract more applicants.
1. Update Your Website Homepage
Even if your website has not been updated in a while, there are a few quick fixes you can make if you haven't already:
Include a simple recruiting message or call-to-action on your homepage
Include a "Careers" button in your main navigation
Link your open positions to your Careers page
2. Develop Your Careers Page
A dedicated Careers page on your website makes it easier for candidates to get their questions answered on their own terms, such as when they're Googling companies to work for or checking out your website after a job fair. Our team recommends using real photos of your team/employees. Use video. Spell out your benefits, any awards you've won in the industry, your clients or project types.
3. Use Social Media
Your candidates are on social media–often. Having active channels for them to follow lets them get a peek into your company culture. Use pictures and videos of office parties, special occasions, holidays, and new hires. LinkedIn will be especially important for recruiting at the executive level.
4. Shoot More Video
Video is a quick, easy way to communicate complex ideas or concepts (like your company culture). Use it on your social media channels and your Careers page to show off your people, your projects, your clients or simply your office/workspace.
Let Them Get to Know You
We had a ton of fun last year meeting all the construction industry professionals at CAM's tradeshow, and we're already looking forward to the next show. We heard so many great stories–from how companies were founded, to how they're giving back to their communities. The trick is to get those stories out of the tradeshow booth and onto your website and social media channels. When you connect with ideal candidates online, you provide them with a reason to engage with you in the real world–and fill out an application for that next great job with your company.
Still Looking For Answers? We Can Help!