How To Raise Your Domain Authority And Outrank Your Competitors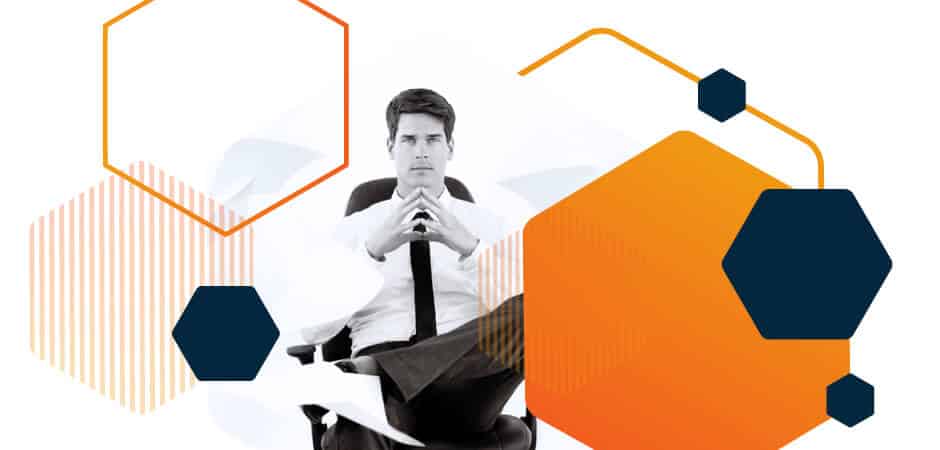 September 3, 2019
Our friend , Catherine Nyorani-Wafula, is guest blogging this week to share tips about ranking higher than your competitors in Google search.
As a growing company, your business website is a vital part of your online presence. Your reason for having this digital footprint is precise. You are looking for visibility. You need to expand your audience. You want more business.
Boosting your company's credibility is therefore essential, and outranking your competitors becomes crucial.
We're in an economic era of cutthroat competition where weaklings are not spared. The more reason you need to showcase yourself as a thought leader and win your clients' trust. Your site's Domain Authority (DA) plays a big role in achieving all these and then some.
What Is Domain Authority (DA) And Why Does It Matter?
Domain Authority is a score originated by Moz, one of the leading SEO software companies. It's a numeric predictor of how well a site will rank on search engine results pages (SERP).
DA scores range from one to 100. The higher your score, the better chances your site has of ranking. But having a high score shouldn't be your only concern. Domain authority is a relative parameter. You need to outmatch your competitors to make a difference.
If your score is higher than your competitor's, you're more likely to outrank them on a SERP. This may lead to more exposure, increased traffic, and more sales. Hence the reason for all the fuss over DA, get it now?
So, how do you go about raising your DA score? Here are a few tips to help you out.
5 Ways To Improve Your Website's Domain Authority
1. Include Links To High-quality Sites
Links are a great way of boosting your credibility and authority as a website. Google aims to rank sites that have answers to searchers' questions and offer the best resources in their industry.
You can easily add links to high-quality sites on your B2B blog. By directing your readers to authority sites, you offer them the valuable resources they're looking for.
Search engines infer that your website is as authoritative as the quality sites you link to.
Another advantage of having high-quality links is developing great relationships with other sites. Based on the friendly relationships, they may return the favor and add backlinks to your site. This may boost your authority even further, which leads us to the next practical tip.
2. Earn High-quality BackLinks
The health of your link profile is crucial in determining your site's DA. The more backlinks you have, the better for your website. But not just any backlinks, focus on quality over quantity.
This is why you need to track where your backlinks are coming from. You can earn high-quality backlinks through:
Guest blogging on authority websites
Boosting your social media shares
Creating quality round-up posts
At the same time, dissociate yourself from low-quality sites. You can do this by using the Google Disavow Tool.
3. Have Content That's Credible And Adds Value
Effective marketing boils down to having content that converts. If you work hard at ranking on search engines but have crappy content, you won't be at the top for very long.
Try to give your readers as much value as you can with every piece of content you create. You'll see searchers coming back for more once they know your site offers them what they need.
Your website traffic may also escalate as a result and search engines will recognize you as an authority site.
The good thing about great content is it turns page visitors into brand ambassadors. Such readers can easily share your content on their social media platforms. In the end, you generate more backlinks and hence boost your authority.
4. Optimize On-page SEO
Focusing on Search Engine Optimization (SEO) is also key in raising your site's authority.
Use SEO best practices on every page on your website. The aim here is ranking each one of your pages. By ranking individual pages, you increase organic traffic to your site and this has a direct positive impact on your domain's authority.
So before looking at the big picture, which is your website, remember to pay your dues on every page.
5. Promote Your Content
Another strategy for outranking your competition is promoting your content. The need for an inbound marketing program is therefore undebatable.
Social media marketing is one way to promote your content. Have a strategy for how you'll get your name out there on various platforms. Create content that page visitors can easily share on their social media pages.
Nowadays companies are using influencers to create their brand awareness and drive sales. There's no reason your manufacturing company shouldn't employ the same tactic. Use relevant influencers or authority names in your industry to market your company's website.
Use Your Domain Authority Score As A Benchmark
Though Google says it does not base its ranking on DA scores, it's still very useful for your website. Your domain's authority will give you a clear picture of how likely your site is going to rank on SERP. Monitoring and increasing your score will help you to outrank your competitors.
Catherine Nyorani-Wafula is a freelance B2C and B2B business writer specializing in digital marketing and blogging.