HubSpot Product Update: Integrating Video Into Your Sales and Marketing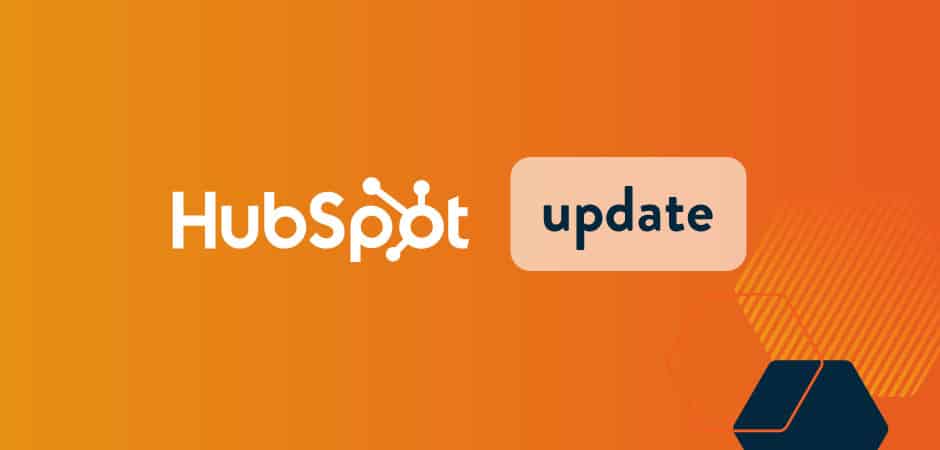 January 31, 2019
If you have a business in the construction, manufacturing, or engineering industry (any industry, really) your customers are watching video. From video on social media to websites, or even conference calls – it is evident that video is the best way to grab attention, relay information, and even create trust.
It's time to integrate video into your sales and marketing efforts. Good news: HubSpot made it easy when they launched HubSpot Video and its "native video" functionality powered by Vidyard. Let us explain it a little better in the tool.
That video was an example of a HubSpot hosted video. The video is not hosted on a video streaming site like Youtube, Vimeo, or Wistia, but directly in the Hubspot built page. But there are more features than just native hosting.
The new Hubspot video integration also features:
In-video calls-to-action and forms
Video in sales and customer service emails
Video in the HubSpot social media tool
These new features can help you reach your ideal customers and prospects through video. Check out the videos below to see how we've used HubSpot Video at The Whole Brain Group.
Note: These features are only available for HubSpot Professional and Enterprise accounts
CTAs and Forms Inside The Video
Use video to make your construction or manufacturing website and blog content more engaging. Your website visitors can learn a lot more about your company's personality and complex products or services in a short video vs. a long blog or webpage.
Also helpful: HubSpot reporting analytics. Use them to understand how your customers are engaging with your video content.
Video in Social Media
You scroll your feed on Facebook, Twitter, Instagram, or even LinkedIn and a video starts playing – and most likely, they catch your eye for a moment. Video is more engaging than text, it's that simple.
Use video to engage with a wider audience, as well as better educate your ideal customers before they reach your sales team. Create video that answers your customers' common questions, and positions you as a thought leader in your industry. Video can also be used to delight your current customers, and guide your ideal customers through the buyer's journey.
See here how you can load video into your social posts:
What makes HubsPot video the perfect tool to drive results on social media is the native video feature. Platforms like Facebook and LinkedIn have algorithms that optimize video that is hosted directly in the platform rather than an outside host, like YouTube.
Your videos can be scheduled as posts within your HubSpot social media tool, but once posted, your videos will live inside the social platform, which will ultimately get your videos more views. 
Using Video as Sales Enablement
Check this video to learn how your sales team can use the GoVideo integration with Vidyard and your HubSpot CRM.
The tool encourages your sales team to get in front of their prospects and leads while still using their email. They can delight the customer all the way through the buyer's journey.
How The Whole Brain Group Uses Video
To help you understand how you can incorporate video into your daily marketing and sales efforts, take a look at us! (The Whole Brain Group).
Social Media
We have team events and office parties all the time. We go to the apple orchard, dress up for Halloween –and we love to record video to show off our company culture to followers and ideal customers or potential hires, especially when we completed a successful office prank.
The two social posts above contain simple, edited videos we took on our phones that show our company's personality and it can actually make a difference in the decision for someone applying to our job posting or a prospect contacting us.
Landing Pages and Blogs
Take a look at a couple of our landing pages and blogs where video really adds to the user experience and allows the viewer to have more understanding of the blog topic or content offer.
Video on a Landing Page:
Video in Blogs:
Pro Tip: Use tools like Lumen5 to turn your blog content into a video to share on social media, send to a lead/customer, or even host directly in the blog – that's what we did for the last blog in the list above.
You can subscribe to our blog to catch more HubSpot product updates and see more of the ways we incorporate video into our content.