Lean Manufacturing Philosophy Helps Recruitment and Retention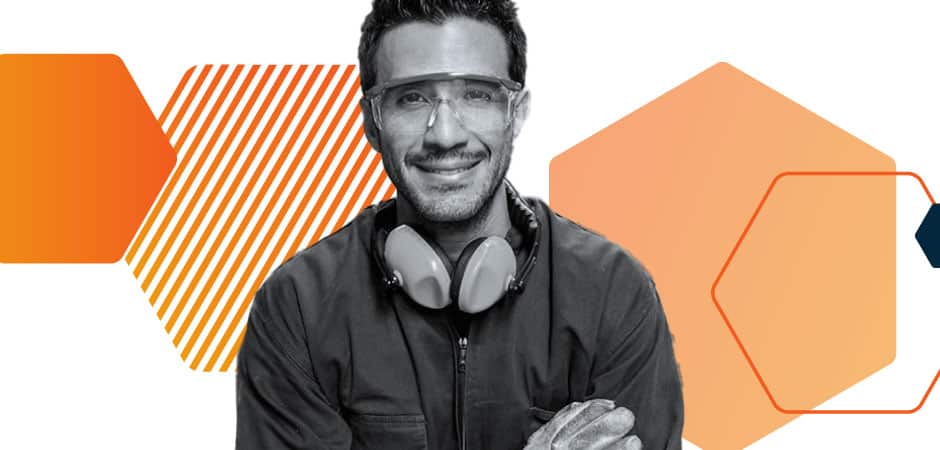 January 15, 2019
Our guest blogger this week is Dean Marsman from Prince Manufacturing, a contract manufacturing solution provider focused on eliminating waste in the customer's value stream by providing: fabrication, forming, finishing and assembly of metal and composite products.
Manufacturing jobs are an essential and time-honored part of the American workforce. As a society, we rely on these businesses (and their employees) to create the products we use on a daily basis. It's not surprising, then, that U.S. manufacturers are ready to grow. According to the Manufacturing Institute's 2014 Manufacturing Skills and Training Study, 50% of companies surveyed planned to increase American production jobs by at least 5% by 2019, with 25% of companies planning to grow by more than 10% during that same period.
Misconceptions About Working in Manufacturing
However, that planned growth doesn't mean these positions are overwhelmingly popular options for those seeking employment. Over the last decade, the shortage of skilled workers has become more apparent. In 2014, 80% of skilled workers reported moderate to serious shortages of qualified candidates for skilled and highly skilled production jobs. What's more, the majority of American youth have no interest in pursuing manufacturing as a career path. Misconceptions about the manufacturing industry are rampant, while basic and early introductions to the skilled trades are not.
Ultimately, that means that while ample opportunities for employment exist within this field, individual businesses will have to work a lot harder to fill those open positions. That may require a good amount of creative thinking. Some companies will partner with local education programs to increase awareness and spark interest in young people (and dismissive adults, alike). Others may look to their business structure and how they market themselves to the general public.
In order to appeal to a whole new wave of workers, it's essential to think outside the box. For many manufacturers, that may mean rethinking their established method of operations in favor of something a bit less traditional. After all, you can't expect to grow if you're afraid to innovate. That's where the concept of lean manufacturing may play an important role in how you conduct business, as well as how you recruit and retain employees.
What is Lean Manufacturing?
This philosophy, when broken down to its basics, involves the minimization of wasteful tasks and the promotion of consistent efficiency throughout the entire production process. It creates balance throughout the production line, making it so that total productivity (rather than individual productivity) is the true goal. Essentially, the entire process is streamlined to eliminate tasks that add no value and to maximize tasks that do.
This concept isn't an especially new one, as it really took off during the 1990s at Toyota. But it's just as impactful for many businesses in 2019, considering how Toyota (and other companies that followed the same model) achieved amazing success. Having a clear understanding of the tools needed to identify and eliminate waste and improve productivity might seem rather simple, but it can be totally transformative for the companies that embrace these principles.
What Are Some Benefits of Lean Manufacturing?
This philosophy comes with some obvious benefits, as well as some incidental advantages. The consistent reduction of waste can reduce cycle time, meaning that the timeframe required to transform raw material into final product is shortened (significantly, in some cases). Of course, this means that delivery times will go down and profits may go up. But those aren't the only benefits that come with reducing cycle time. Because your employees don't have to devote as much time to creating these products, more of their energies can be devoted to innovation — which, in turn, can grow your business. Your customer satisfaction is also likely to increase, as being able to receive the same quality product in less time is truly a win/win.
In the end, this means you could increase your production and revenue, improve your customer retention and lead generation, reduce your operational costs, and grow your overall operations just by identifying and removing the wasteful aspects of your business and focusing on holistic productivity. But the benefits of lean manufacturing actually don't stop there. This methodology can help you market more effectively and even help you bring in (or keep) employees.
Can Lean Manufacturing Improve Employee Issues?
Arguably, embracing a lean manufacturing model can allow you to consolidate your operations. By removing the unnecessary components and highlighting harmonious productivity, you can improve your process in numerous ways and deliver high-quality products within a shorter period of time. This isn't the only reason to consider this method, however.
The reality is that a lean manufacturing philosophy can actually help you to retain and attract employees. Engaged employees are actually quite rare, as a Gallup report revealed that only 32% of employees surveyed worldwide can be considered to be engaged with their work. Job contribution and job satisfaction are the main components of employee engagement, meaning that employees need to feel like they are getting a substantial amount out of their jobs and putting a lot into them. There needs to be a balance between both of these components in order for workers to feel invested in their jobs. If they feel confident they're making a difference due to their contributions and they're being recognized for it, they're more likely to stay with their employer for a longer period of time.
Lean manufacturing can actually make a huge difference here. Because it's about the productivity of the entire company rather than each individual worker, employees are more likely to be invested in the work they do and know how it impacts everyone else at work (and the business as a whole). This can support feelings of empowerment and collaboration, both of which are essential for employee retention. Employee morale also tends to increase with a lean operations model, which can permeate the entire company and allow workers to feel happier and healthier overall.
In this way, the lean manufacturing model can aid in employee retention. But what about employee recruitment? Being able to market your company as a leader and innovator in your industry can certainly attract qualified candidates. Skilled workers don't want to be stuck in a job that doesn't provide engagement. Having people on your team who are truly engaged in the work they do can speak volumes to would-be hires and appeal to the kinds of people you want on your team.
Simply put, when people have the freedom to innovate and feel like what they're doing at work has an impact, that positive attitude can translate to the excitement potential new hires will feel about having the opportunity to be part of something bigger than themselves. This also makes a great selling point during the hiring process, as it can set your company apart from others in your sector and pique the interest of qualified candidates. In fact, lean principles are even used by recruiting agencies and all kinds of businesses to eliminate waste during the hiring process.
This change may seem seismic for some, particularly if your present concern is to recruit qualified candidates. But it's important to look at the bigger picture. If you're able to embrace a more effective business model that will lead to greater innovation, higher profits, increased engagement, and reduced waste, you'll be able to grow your business and attract the kinds of employees who have the ability and desire to support those shared goals.
Dean Marsman joined the Prince Manufacturing team in 1999 after working with Prince Automotive (Johnson Controls, Inc.) for more than 16 years. He served as Johnson Controls' Director of Advanced Sales from 1997-1999.
Still Looking For Answers? We Can Help!