Industrial B2B Blogging Basics – Part 1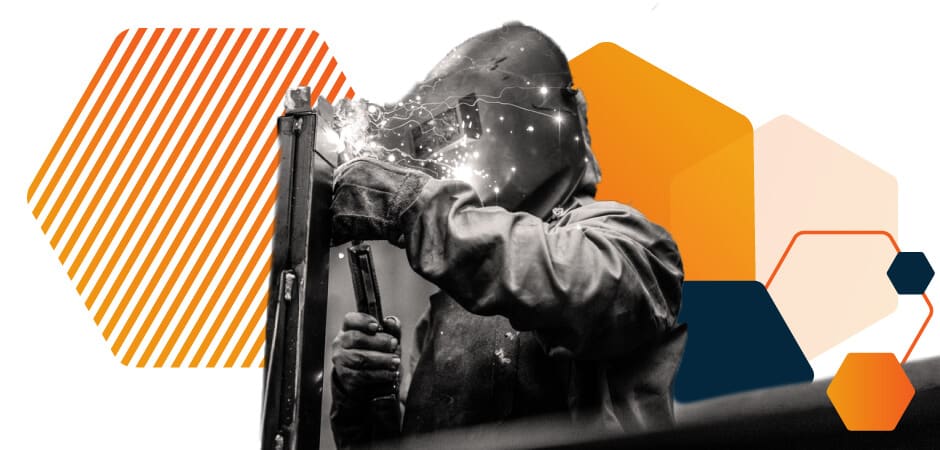 July 29, 2019
For those of you who still don't think they need a B2B blog for their manufacturing or industrial subcontractor company, consider these statistics:
Companies with blogs have 55% more website visitors
B2B marketers who blog get 67% more leads than those who do not
Internet users in the US spend 3x more time on blogs than they do on email
Blogs are Top-of-The Funnel Content
Blogs are regularly published online articles that live on your website. They are considered top-of-the-funnel content and are an important part of your content marketing program.
Customers at the Awareness Stage, or the Top-of-The Funnel are researching, Googling, learning, and trying to find a solution that will ease some sort of pain. Make them aware that you exist and pull them in with the blog posts that address real-life pain points and challenges that they face.
Industrial Blogs are:
ABOUT THEM (your customers)
Helpful and contextually relevant
Specific and prescriptive
Easy to scan/read
Informal and conversational
Industrial Blogs are NOT:
ABOUT YOU
A place for a hard sell message
Your company news & events page (keep this separate!)
A wall of text
Political or preachy
It's also important to note that blogs are a tactic, not a strategy. You'll need a high level content strategy first. Blogs are just one of the tactics within that strategy to help reach your goals. You'll also need a blog strategy (one that is specifically about the editorial content, frequency, and promotion of your blog).
Blogs are the ultimate seed content. Once you've started blogging you can repurpose blogs in so many different ways to save time. They can be repurposed into videos, newsletters, social media posts, ultimate guides, webinars –you name it.
Pro-tip: Don't know where to start when building a content marketing program for your manufacturing business? Check out the Ultimate Guide to Digital Marketing for Manufacturers. 
Why You Need An Industrial B2B Blog
1. Positioning You As A Leader
Positioning yourself as a thought leader in your industry is one way to build trust with prospects and customers, and help you stand out from your competition. It can also attract top talent!
2. Increasing Website Traffic
Write blogs containing industry keywords that you want to be found for so they'll show up when customers are searching for that term. That will drive more organic traffic to your website. And that will give you a jumpstart on lead generation and brand awareness.
3. More Indexed Pages in Google
Visibility is one of the most important factors for digital success. If the world's largest search engine doesn't see you, nobody will. Blogging is one way to get more indexed pages on Google. The more indexed webpages you have, the more leads you're likely to get from that increase in traffic.
Getting indexed pages, and getting them quickly, is a whole activity onto itself. Having a blog is one spoke in that wheel.
And we've seen it work in real life!
One of our clients has such a monster of a blog that they own the entire first page of Google search for their industry.
Types of Industrial Blog Formats
Blogs come in several formats, styles and lengths. Here's a look at popular blog types that have been successful for our industrial marketing clients:
Listicles
Listicles are list-based posts that usually have catchy titles like "5 Signs Your HVAC System Needs Replacing". They're highly-clickable, and easy to scan and read. Use these to catch readers' eyes, especially when promoting your blog posts on social media.
Examples from our clients:
Industry Insights/Thought Leadership
Industry insight posts are focused on showcasing your opinions and advice. These feature quotes by company leadership, or subject matter experts on your team. Find a trend or headline in your industry and offer your commentary on it.
Examples from our clients:
How-Tos
How-To posts deliver specific, actionable advice and step-by-step guidance on how to do something. These can be fairly technical (especially for B2B industrial topics). Find inspiration for these posts by talking to your sales team about the most frequently asked questions coming from prospects. How-Tos tend to stand the test of time or are 'evergreen' posts.
Examples from our clients:
Vlogs
Video blogs! Not everyone likes to read, and some people retain information better after watching a video. They work especially well when you need to explain complex products or services, or show how something works. They don't have to be a big production. Shoot them with a smartphone or iPad. Make sure you hold the camera steady and have a decent mic for sound.
Examples from our clients:
Pro-Tip: Post your vlogs on YouTube and link back to your blog in the description. YouTube is the second largest search engine and a great place to refer traffic to your website.
In Part 2 of this series, we'll help you get your blog started, show you how to promote it, and how to measure success.
Still not sure how run your B2B blog? Get in touch with us to learn more about online thought leadership.